To define Mumbai (Bombay) is no easy task. One of the world's biggest cities, this ever-growing metropolis draws people like moths to a flame. As this Mumbai City Guide will reveal, it's a city where contrasts seem to abound. India's financial capital, it is also a place where poverty is a very obvious part of life. Brightly-colored temples stand beside residential housing blocks, and trendy cafes face off against centuries-old bazaars. At the same time, rickshaws dart past colonial-era structures, while the sounds of Bollywood bounce off every surface. Explore every fascinating facet of the city with our tours of Mumbai.
When to Visit Mumbai
Perhaps the most popular time to visit Mumbai is during December and January, just before the cricket season. This also makes it the busiest period when it comes to flights and accommodation. A good alternative are the months around this time, together comprising October to March. At this time temperatures are at their lowest of the year, around 32°C. Late April until September are difficult, as the monsoon rains sweep in and temperatures soar to 45°C at times.
How to Visit Mumbai
While not sitting within traditional city break territory, Mumbai is developing a growing reputation as just that. This is actually why we've created this Mumbai City Guide. For international travelers, it's just as likely to be part of a larger tour. Just one such tour is our Ajanta, Ellora & Lonar Meteor Mystery 6-day tour. Mumbai's main sights can be ticked off in a couple of days. However, for a more relaxed experience, visitors should plan 3-4 days.
You're first view of Mumbai is likely to be from an aircraft window. Chhatrapati Shivaji Maharaj International Airport receives regular flights from right across the globe. It is just a few kilometers from the city center and is connected by both rail and dedicated bus services. India's extensive rail network makes the train a possibility for reaching Mumbai from other Indian cities, and Pakistan too. It has the added bonus of one of the great rail stations of the world, the UNESCO World Heritage Site Chhatrapati Shivaji Terminus.
Getting Around Mumbai
For now, the city's black and yellow taxis are still the best way of getting around Mumbai, despite the traffic. Just make sure drivers use the meter. Uber is well-used, while rival app Ola allows you to book autorickshaws as well.
The urban rail network, including the potentially useful Western and Central lines, runs until 1 am. The problem is that is it famously crowded during peak times. This leaves just a few hours during the middle of the day and late at night when travel is comfortable. Women should not travel alone, and everyone should be wary of pickpockets. The Mumbai Metro is a welcome alternative, though at present only one line is operational, and not much use to visitors.
Neighborhoods of Mumbai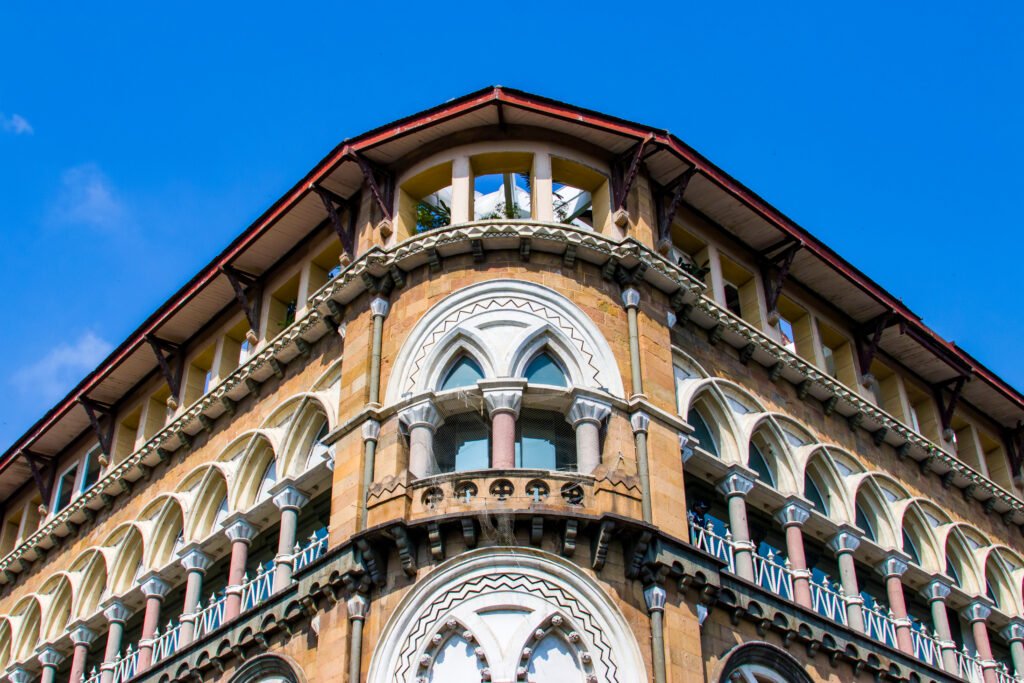 The word megacity was probably invented to describe India's largest city, making a Mumbai City Guide all the more important. It is made up of a huge number of neighborhoods. Visitors only need to concern themselves with a handful, as we detail below.
Colaba
Colaba is where tourists spend most of their time. It is home to many of the city's accommodation options, from budget digs to the palatial Taj Mahal Hotel. It is also home to the city's major sights and start point for many tours in India's biggest city. In addition to the Gateway of India arch, it is rich in Victorian and art deco architecture. If you're not staying here, you can discover this heritage on our Gothic & Art Deco Story tour.
Fort
Boasting Chhatrapati Shivaji Terminus, one of the wonders of the British era, Fort is the old center of Mumbai. Today it remains a solid choice when it comes to shopping and cultural sights. Nighthawks should be aware it gets rather quiet after working hours.
Bandra West
Bandra West is one of Mumbai's coolest neighborhoods. Something of a hipster hangout, there are plenty of millennial-friendly hubs in which to sip a coffee. At the same time, its roads are dotted with pieces of impressive street art, and have a distinct atmosphere. This developed from the fact Bandra West was founded by the Portuguese rather than the British.
Juhu
One of Mumbai's most upmarket neighborhoods, Juhu has its fair share of celebrity residents. A little less hectic than the rest of the city, it has an attractive coastal setting. This is the perfect place to enjoy a sundowner from a hotel balcony or one of the beachside bars.
Food, Drink and Nightlife in Mumbai
Mumbai is able to serve every taste and budget. Some of the street food (chaat) is truly extraordinary. But the city lays claim to some excellent restaurants too. Perhaps its most famous dish is Bombay duck – a fish with a potent aroma when dried. The ingredient comprises just one of many fish-based curries, from prawn tikki to bombil fish fry.
Increasingly added to the list of cities visited by DJs of international acclaim, Mumbai has a thriving nightlife. The place to be seen shifts regularly according to where the local A-listers have allowed themselves to be photographed. That said, head towards the Bandra, Lower Parel, or Andheri neighborhoods and you're off to a good start.
Shopping
When it comes to shopping, Mumbai has everything from ancient bazaars to luxury malls. As well as a heaven for shopaholics, they also offer an insight into the city's culture. Colaba Causeway Market is a perfect demonstration of this, being one of the city's oldest shopping streets. Its shops range from antique stalls to bookstands. For foods, fruits, and spices though, it's got to be Crawford Market.
Culture
For culture, it would be tempting to just wander the streets to see where your senses take you. But be sure not to miss the city's three UNESCO World Heritage Sites. Chhatrapati Shivaji Terminus and its colonial buildings are centrally located. Elephanta Caves are about ten kilometers east of the city.
If you want to explore further beyond the city limits, our Ancient Buddhist University of Kanheri tour is a fantastic start. Entering Sanjay Gandhi National Park, you'll slip into caves whose numerous underground caverns are awash with carvings of Buddhist iconography. Our Karla and Bhaja Caves tour is a great alternative.
Staying in Mumbai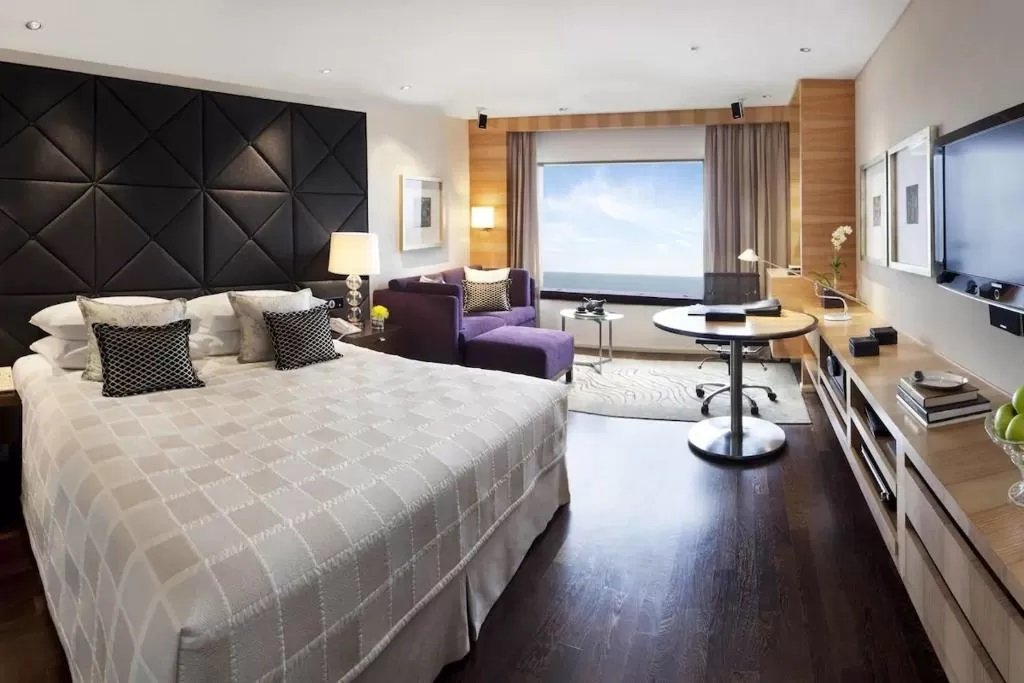 There is an excellent array of accommodation options for deciding where to stay in Mumbai. The presence of India's financial institutions, Bollywood, and a wealth of world-class attractions have made sure of that. Spanning the city's most interesting neighborhoods, our favorite hotels in Mumbai offer facilities that mean you might never want to leave!
Mumbai's Magnificence
The brilliance of Mumbai shouldn't be underestimated. It is a hub of India's cultures and traditions, which can be uncovered in our dedicated India culture guide. But it is also a fine example of twenty-first century India, as our Mumbai City Guide has detailed.