Cancun is a lively city nestled on Mexico's Yucatan Peninsula overlooking the Caribbean Sea. It's divided into two parts – the original downtown area with bustling markets, authentic restaurants, and verdant parks, and the Zona Hotelera, or Hotel Zone. The latter caters to domestic and international tourists with white sand beaches, modern shopping malls, myriad eateries, and fabulous nightlife. Here is our Cancun City Guide in all its glory.
How to Visit the City
Getting to and from Cancun is easy. You can travel via bus to downtown Cancun from other cities along the Yucatan Peninsula, or from Belize and Guatemala in Central America. However, most visitors to Cancun arrive by air into Cancun International Airport, a 30 minutes drive south of downtown. The airport caters to domestic flights from other cities in Mexico and Central America, and international flights arrive each day from all over the world.
How to Travel Around Cancun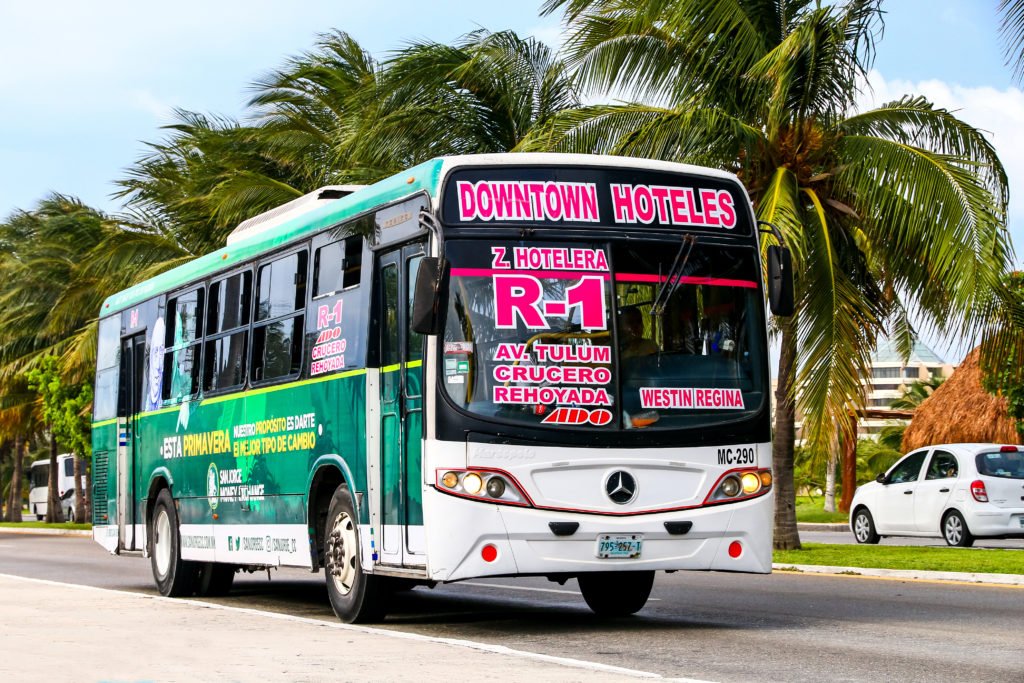 Buses operate throughout the Hotel Zone to and from downtown Cancun. They are safe, cheap and easy to use, plus they run frequently, 24 hours a day, 7 days a week, so you can even catch the bus back to your hotel after late night of partying! The bus fare is fixed regardless of where you are travelling to and costs less than 1 USD for a single journey along the Hotel Zone. At present, the fare is paid in cash in Mexican pesos, so try to ensure you have local currency with you. Another popular alternative is to rent a car during your stay. There is just one road in and out of the Hotel Zone, which makes it easy to navigate. Also, hiring a car gives you the freedom to explore cultural attractions of the Yucatan including the ancient Mayan settlement and pyramids of Chichen Itza, Tulum, and the attractive colonial city of Merida. If you wish to travel in style and don't wish to drive, it's also possible to hire a private transfer or book a tour to and from your chosen destination.
Cancun Neighborhoods
Most visitors to Cancun don't venture outside the Hotel Zone, and it's not surprising as it caters to everything from beaches and spas to shopping and dining! However, there's much more to Cancun than meets the eye, and it would be a travesty not to delve a little deeper into this culturally rich area with archaeological ruins, open-air markets, monuments and pretty parks.
Downtown Cancun
Downtown Cancun is a bustling area where ancient Mexican traditions still thrive. Mariachi bands play, colorful open-air markets buzz with animated vendors selling fresh produce, and even spa rituals in downtown Cancun are inspired by the Maya! One highlight is Kabah Park, a natural oasis where locals come to stroll and enjoy nature. Wild spider monkeys swing from trees, and there's a fascinating museum dedicated to Mayan culture. Plaza Las Americas mall is a great place to feast on Mexican food and shop like a local, and along Avenida Yaxchilan, live Latin music bands perform several nights a week.
Punta Cancun
At the northern end of the Hotel Zone, Punta Cancun is packed with thrilling entertainment venues such as Coco Bongo, Carlos and Charlie's, and Señor Frogs, where you can party till dawn. There are glitzy air-conditioned shopping malls selling clothing, jewelry, beach wear, and handicrafts, but if you're seeking more fun outdoor activities, this area is superb for snorkeling and scuba diving with over 15 incredible reefs to explore.
Kukulcan Boulevard
This is the main boulevard that runs the length of the Hotel Zone. It's the ideal place to sip a cocktail and watch dolphins as they swim from the warm waters of the Caribbean into the lagoon. You can take boat tours to explore Nichupte Lagoon's mangroves and jungle, play a round of golf, or relax in a hammock on soft white sands and marvel at the sunset. To experience something a little different, take a glass bottomed boat ride or scuba dive to the Cancun Underwater Museum with various sculptures and statues sprinkled along the seabed.
Punta Nizuc
At the southern tip of the Hotel Zone, near Cancun International Airport, you'll find Punta Nizuc. A peaceful area with a beautiful beach and marine park, this stretch boasts one of the world's largest coral reefs. The sea is abundant with turtles and manatees which you can see while snorkeling and the shores are home to one of the most "Instagrammable Hotels in the World", NIZUC Resort & Spa. If you wish to explore cultural attractions, Cancun's Interactive Aquarium, the Mayan Museum, and Archaeological Zone and the ruins of San Miguelito – an important Mayan city- are all nearby.
Isla Mujeres
Isla Mujeres or the 'Island of Women' isn't technically a Cancun neighborhood, but it's close and definitely worth mentioning. This tropical paradise island with palm lined beaches, laid-back beach bars, and colorful pastel Caribbean-style houses is the ideal place for relaxation. The island offers serenity and relaxation. You can spend leisurely days cycling along dusty roads, snorkeling, photographing birds and dolphins, shopping for jewelry and clothing, or dining on fresh seafood.
Food, Drink & Nightlife of Cancun
Cancun, especially the Hotel Zone, is packed with Mexican and international eateries serving every style of food you can imagine from gourmet burgers, Mexican cuisine and lobster to Thai, Japanese, Indian and barbecue. However, if you prefer something something a little different, head for downtown Cancun. The city boasts an array of French bistros, Italian trattorias, upscale Mexican eateries, and outdoor tree-house cafes with live music and twinkling fairy lights.
Along Cancun's Hotel Zone, nightlife is buzzing with live entertainment, trendy night clubs, and themed party nights. There are luxury speakeasy style Prohibition-era bars, beach bars, sports venues, and romantic lounges playing deep house and chill-out music at the water's edge. Many bars also double as nightclubs with world-renowned DJs spinning their tunes until the early hours.
Shopping
Cancun is famed for its shopping. With state-of-the-art air-conditioned American-style malls selling everything from beach wear to silver, fashions and perfume, it's easy to get swept up in a spending spree! If you're seeking authentic gifts, downtown Cancun boasts several outdoor markets where you can purchase anything from leather sandals and handbags to medicinal plants, artwork and street food. Most are open daily, but if you don't speak Spanish take a guidebook or download an app for your smartphone. Many market stalls don't accept credit cards and prefer to be paid in local currency, so try to carry a little cash with you in a money belt.
Culture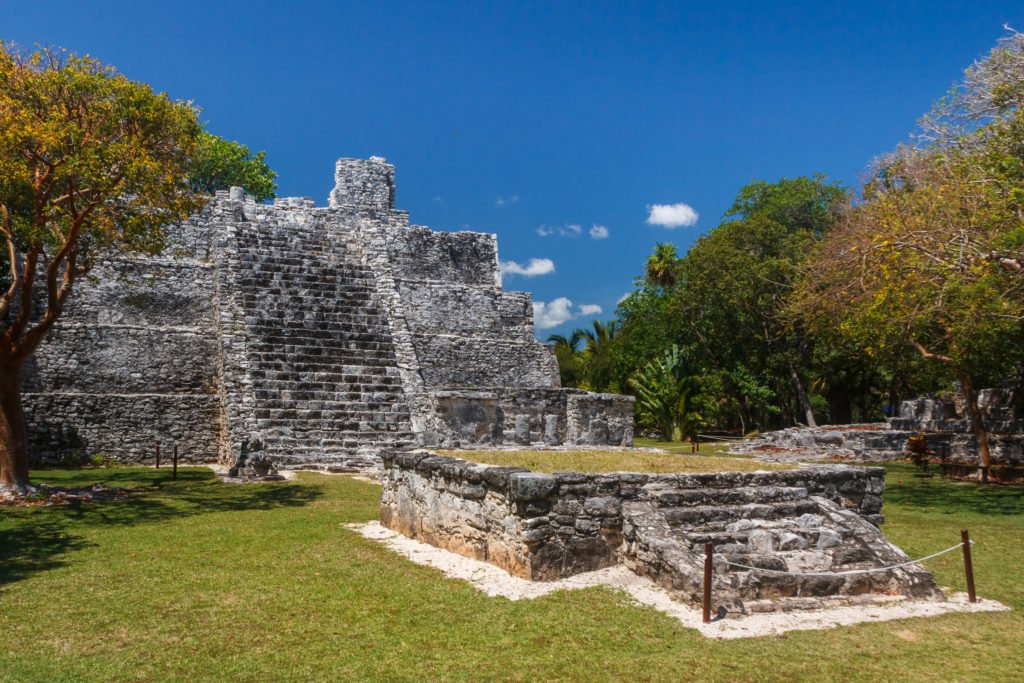 When you think of Mexican culture, Cancun probably isn't the first place which springs to mind. However, you will be surprised at what the city does have to offer. Even along the main hotel strip you can find ancient Mayan archaeological ruins, museums, and even underwater sculptures. In downtown Cancun, visit the nearby ruins of El Meco or take a tour of the old town, then embrace the Yucatan shopping experience at Mercado 23 where locals shop for tortillas, grains, crafts and plants.
Accommodation
Cancun has every type of accommodation imaginable. Whether you wish to self-cater in a comfortable beachfront apartment or stay All-Inclusive in a 5-star luxury spa hotel overlooking the Caribbean Sea this resort has it all. In downtown Cancun, you'll also discover Mexican design boutique hotels with wellness spas offering Mayan healing rituals and cosy Bed & Breakfasts where you can get to know the locals.
Places to Visit Near Cancun
One highlight of the Yucatan Peninsula is Chichen Itza – an ancient Mayan city set in the jungle 2.5 hour drive inland from Cancun. This large city is instantly recognizable due to 'El Castillo', the towering pyramid that overlooks the city. The Mayans invented early astronomy, along with mathematics(including the idea of zero!) and complex agricultural structures, and this is evident in the layout of their structures. The pyramid is perfectly aligned to the constellations featuring 91 steps on each side and one platform at the top, mathematically equating to 365, one step for each day of the calendar year.
The ancient city also contains several other important stone buildings including the Temple of the Warriors and the Great Ball Court. The Yucatan is also abundant with sacred cenotes – underground pools which you can swim in. If you decide to take a guided tour of Chichen Itza, most excursions travel to the ancient Il kil cenote near the site. This underground cenote opens to the sky around 85 feet below ground level and is reached by a carved stairway. If you don't wish to venture too far, you can visit Tulum, an old Mayan City on the beach a short drive from Cancun. Alternatively, if you're travelling with children, spend a fun-packed day at Xcaret. This magical eco-park set by crystalline Caribbean waters has a water-park, Mexican cultural center, museum, and zoo.