You can't get too far in Ho Chi Minh City, without stumbling on a reminder of its past. This fascinating city juxtaposes French colonial architecture with pagodas and stunning skyscrapers. The city is, fast-paced, buzzy and elegant, famous for its street food including the famous Pho soup. 2 days in Ho Chi Minh city is plenty of time to see most of the main attractions and get a feel for the city. You can explore the streets with any number of tours in Ho Chi Minh. Book one of our handpicked hotels and check out our 2 days in Ho Chi Minh city guide.
Where to Stay in Ho Chi Minh City
If you are looking for unadorned luxury, try the Silverland Yen hotel with its incredible rooftop pool overlooking the city and comfortable, modern rooms. Or if you prefer something more intimate, there's the Maison de Camille Boutique Hotel. A charming, comfortable hotel is full of local art and personality. We have a plethora of hotels (link to where to stay) in Ho Chi Minh, all of which would make a perfect resting place on your Vietnamese journey.
2 Days in Ho Chi Minh City – Day 1
Morning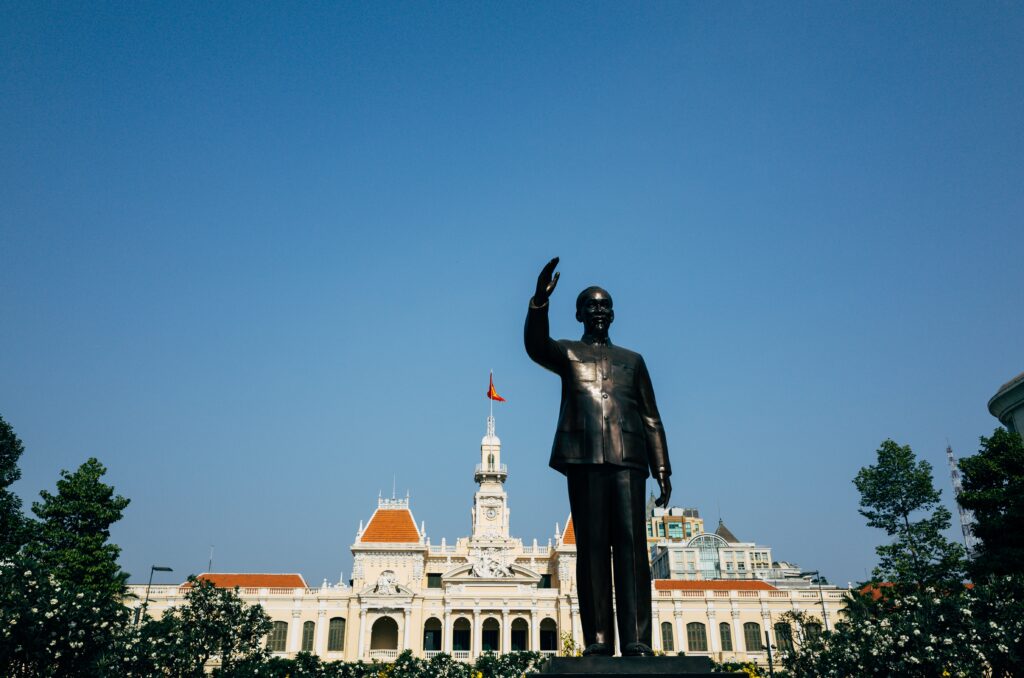 Get your bearings of this exciting city with a Ho Chi Minh Half Day City Tour. The tour winds its way through some of the major sights of the city. You'll get to see the Reunification Palace where a tank drove through the gates to signal the end of the Vietnam war in 1975. You'll also get to see the Notre Dame Cathedral and the impressive Old Post Office.
Afternoon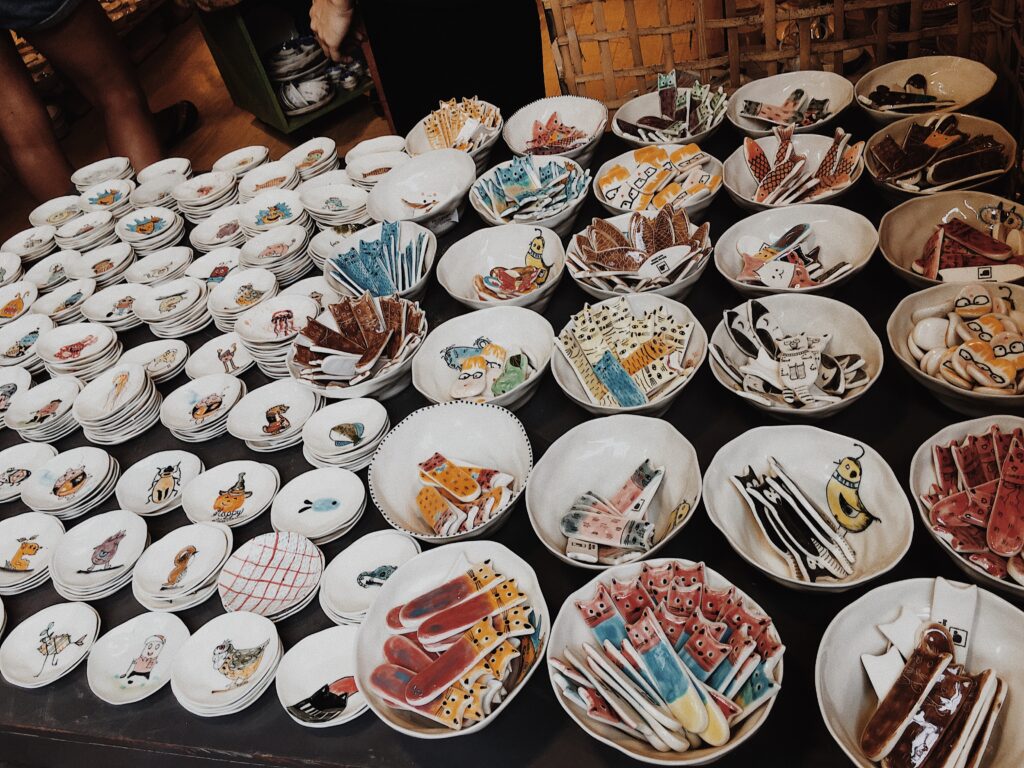 It's time to shop. And if you're in Ho Chi Minh, that means only one thing – the Bến Thành Market. Pick up a quick lunch at one of the many hawker stands then browse through this impressive landmark – one of the oldest buildings in the city. The market houses everything from local Vietnamese crafts, to food to art to souvenirs. Haggle and bargain your way through an afternoon for an authentically Vietnamese experience.
Evening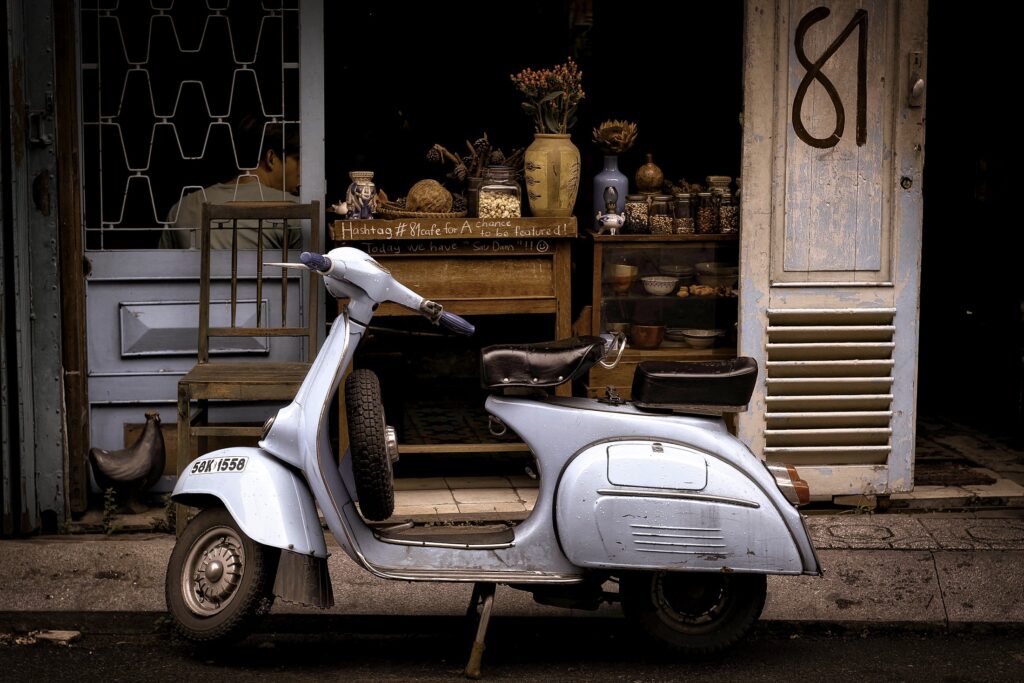 Get ready for a thrilling evening with a street food tour by motorbike. This is the only way to explore Ho Chi Minh's nightlife. Ride on the back of a motorbike with a skilled driver and knowledgeable guide who will take you to some of the best street food stands in the city. You'll get to try delicacies such as Vietnamese pancakes, barbeque, local beers, and noodles. This tour is a brilliantly unique way to soak up some authentic Vietnamese atmosphere.
2 Days in Ho Chi Minh City – Day 2
Morning and Afternoon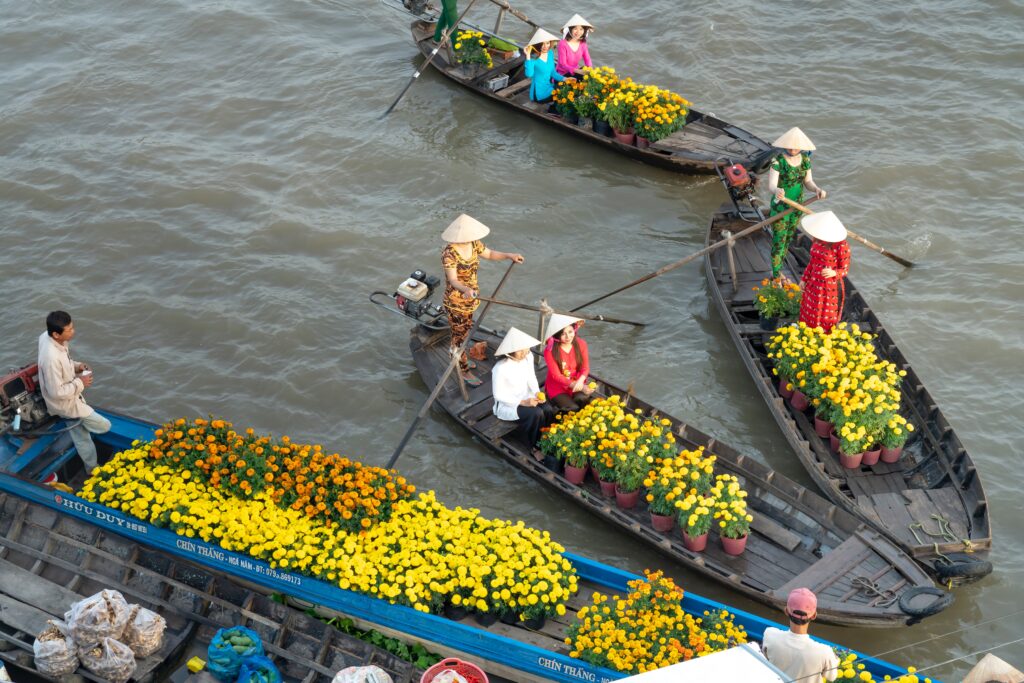 You can't come to this part of Vietnam without visiting the Mekong Delta. And our Mekong Delta tour is one of the best ways to do this. The tour includes a trip to a local flea market then a cruise down the Mekong river. You'll be traveling directly through the famous floating markets of the region, where you can see how delicacies such as snake wine, rice paper, and coconut candy are made. The tour also includes a stop at the tropical island of Tân Phong and a traditional lunch at a local house where you can get involved in the cooking itself. This is a very special, very unique day out that will give you many lasting memories.
Evening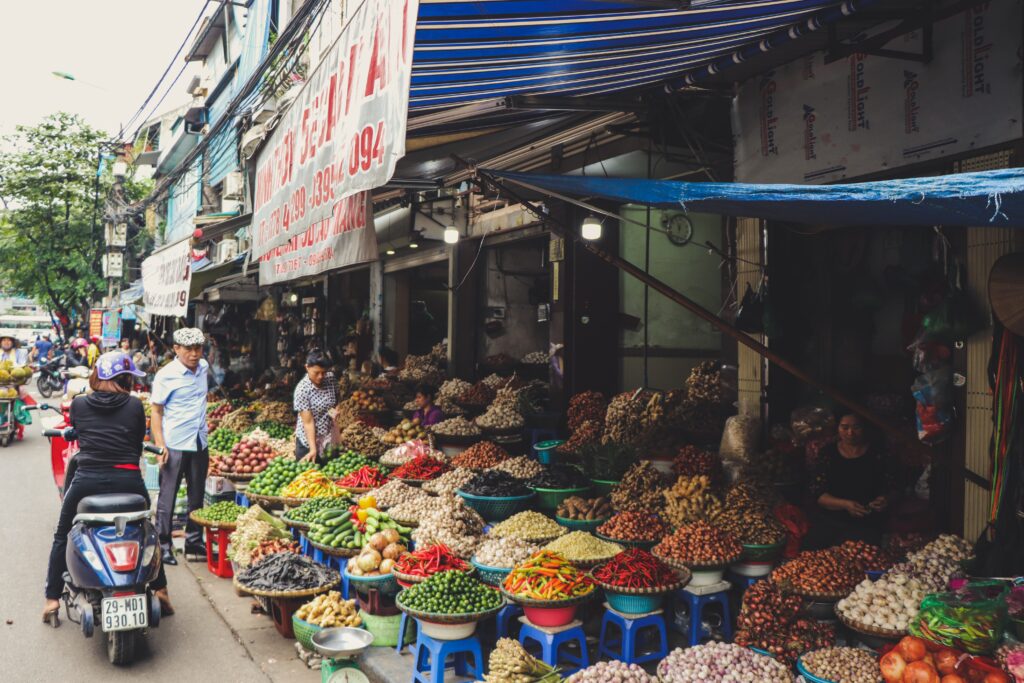 If you want to experience Vietnamese cuisine at its best, head to the up-and-coming District 3 neighborhood. This is Ho Chi Minh's trendy area where some of the best street food can be found. Stroll up and down the food alleys, sampling hawker food as you go, or head to one of the more chic, modern restaurants in the district such as HUM vegetarian cafe and the upmarket Ly Club restaurant. Finish your evening with a cocktail and a view at Social Club Saigon on the 23rd floor.
2 Days in Ho Chi Minh City
There is so much to do and see in Ho Chi Minh city but it's thankfully compact enough to see the best of it in just two days. The design of this city is like nowhere else. Be sure to check out our Ho Chi Minh design guide for the best design the city has to offer. The town has a very different feel from Hanoi, Vietnam's other bustling metropolis, and is well worth the trip, but you can easily travel between the two. If you're making the trip to Vietnam, just make sure Ho Chi Minh City is on your list. You won't regret it.