There's more to the second-largest city in Portugal than a glass of the good stuff, and that's why we've created this Porto city guide. Beyond enjoying a glass of the eponymous fortified wine, Porto offers innumerable attractions. Spreading over attractive hills that stretch away from the calm waters of the Douro River, its medieval heart is dotted with memorable sights. You're never far from a high-end boutique offering the latest fashions, or a creamy Portuguese custard tart. Our tours of Porto can provide a great introduction to the city. Or see the best things to do near Porto to explore the region more fully. Porto blends its oldest sights with a freshness other cities lack; the 'city of bridges' should top your bucket list.
When to Visit Porto
With temperatures that rarely drop below double digits Celsius and average hours of sunshine that best the likes of Rome even during the winter months, it's fair to say there's no bad time to visit Porto. However, Porto is also one of the wettest cities in southern Europe, with the highest amounts of rain falling between October and the end of January.
Come the summer months of July and August, peak season is in full swing. The city and its beaches see the highest number of tourists. This is because of its balmy temperatures and long hours of daylight.
Straddling the summer months are two shoulder periods in late spring and early autumn, when the climate is still welcoming but tourists fewer on the ground. Come at the end of June and you'll also see the city in full party mode as it celebrates the festival of Santos Populares, which takes place between 13-24 June each year, and is one of the highlights of our Porto city guide.
What to See in Porto
There are more than enough sights in Porto to keep someone happily entertained for two or three days without the need to frantically rush around to tick everything off a list. From leisurely boat cruises on the Douro to guided tastings of the city's multitude of wine cellars, Porto will soon have you enthralled. Learn more about the city's history and hidden gems on our Porto Insider Tour or afternoon tour of Porto.
Historic Center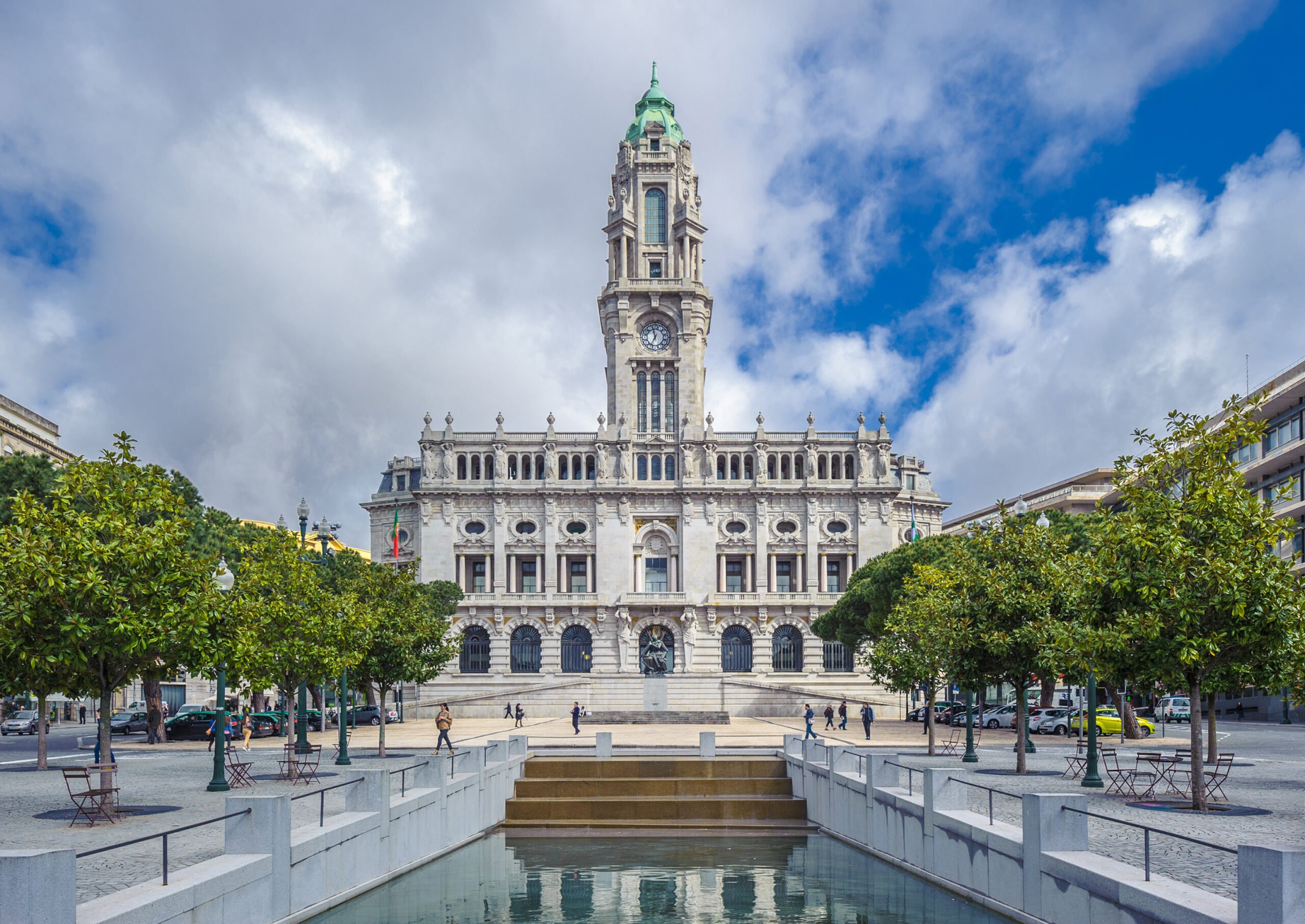 This UNESCO World Heritage Site has been at the heart of Porto for centuries, and the perfect place to explore. Get your bearings on Avenida dos Aliados, the unofficial meeting point of Sé and Baixa (Downtown). The area's main thoroughfare is awash with historic gems. These include the Town Hall and São Bento railway station, as well as the twelfth-century Sé do Porto Cathedral. One of the area's important religious structures, it soars over the area and contains typically intricate regional tile decorations. It's a must in any Porto city guide and one of our favorite destinations.
Ribeira
Porto's riverside district is filled with tall red-tiled homes overlooking the Douro. While colorful boats unload barrels of wine, the quiet atmospheric backstreets hum with history. Go beyond the admittedly alluring bars and restaurants that line this side of the river. Hit one of the city's most famous landmarks, the stylish ironwork of the Luis I Bridge. Its upper and lower roadways lead to the port cellars located in Vila Nova de Gaia on the opposite bank. These are a must for anyone interested in sampling the valley's main crop. Then take a sunset cruise along the river to capture the city as its lights blink on with nightfall.
Foz
Primarily drawing visitors to its pristine sand beaches, Foz sits on the northern bank of the Douro where the river meets Portugal's Atlantic coast. Easily reached by climbing aboard one of Porto's clattering historic trams, the coast here is framed by a 90 year old neoclassical pergola of Doric columns and Greek urns whose walkway throngs with locals and visitors enjoying the sea air before relaxing at one of the many beach bars the area has to offer.
Things to do Near Porto
Porto's location in northern Portugal is an amazing base for exploring the region. Many tours from Porto are available to the surrounding areas. One of the best regions to see is the Douro Valley where wine tours and river cruises are available. Many Portugal touring packages feature Porto as a key part of their program, like this Northern Portugal 6 Day Tour and 11 day Portugal Tour Package.
What to Eat in Porto
Porto's proximity to the fishing grounds of the Atlantic all but guarantees excellent seafood. The authentic dishes go far beyond the realms of the ubiquitous bacalao salted cod. A mix of students, residents, and visiting gourmands lets this city offer something for everybody when it comes to cuisine. You can always find a simple lunch or multi-course Michelin-starred extravaganza. Our Fado Experience and Dinner in Porto mixes a traditional Portuguese cultural experience with local food.
Pedro Lemos
Heralding the up and coming revival of Porto's cuisine, Pedro Lemos won Porto's first Michelin star in 2014. Located on an unassuming side street in Foz, this eponymous restaurant manages to maintain a relaxed ambiance best exemplified by the use of seasonal, locally-produced ingredients and stripped back menu descriptions. Open for lunch and dinner, evening diners can choose an a la carte menu or tasting menus that range from $90-135. With only 30 covers per night, booking is essential.
Adega São Nicolau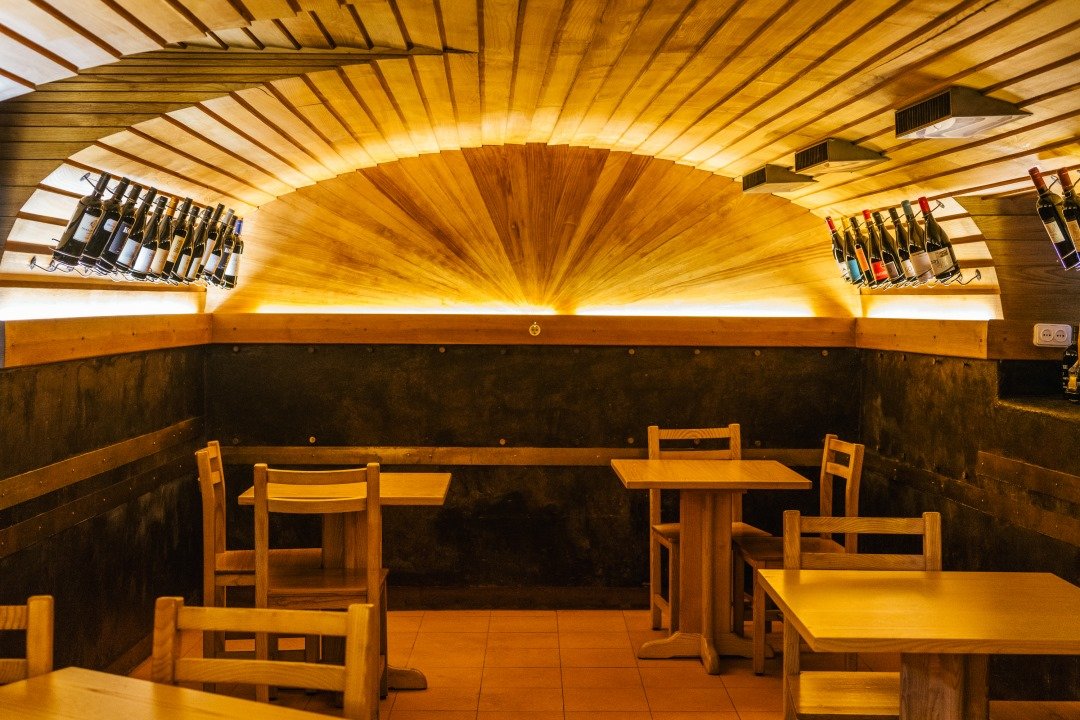 You'll likely see the lines for Adega São Nicolau long before you see this mid-range restaurant in Ribeira, but don't be put off by the wait. One of the best places to dine in an area with its fair share of mediocre kitchens, Adega has brought the authentic cuisine of the region to its culinary heights without losing any of its soul. There's plenty of fish, not least the signature fillets of octopus, and several dishes you'll struggle to find elsewhere, such as the richly-flavored oxtail stew.
Cufra
Equally solid Cufra is a firm favorite with locals who fill this place out day after day in search of an afternoon tumbler of beer, a lunch of the francesinha sandwiches for which it is best known, or for an evening meal of grilled seafood. While rather plain in appearance, with a bar that can't have changed much in decades and rows of long canteen-like tables, don't be fooled into thinking this place isn't up to the job – it very much is. Locals also love it, which is how it made it into our Porto city guide.
Where to Stay in Porto
With the majority of the city's main sights clustered on the banks of the Douro in Ribeira or drifting up the hills alongside the funicular railway into Sé and Baixa, it's difficult to argue against staying in one of these areas encompassing the bounds of the city's World Heritage Site. That said, trendy Masserelos slightly further west is a hive of contemporary galleries and artists workshops, while Foz is the obvious location of choice for anyone looking to spend a chunk of their time on the beach. Check out our guide to where to stay in Porto of our full curated selection of hotels in Porto.
Visiting Porto
Porto is a destination which should be included on any Portugal trip. While it could be its own weekend trip, 2 days in Porto is the ideal amount of time. Porto is a great base for exploring Northern Portugal, and a city which should not be missed.