If you're planning a vacation to the Greek capital, you're going to want to know the Best Things to do in Athens. One of the world's oldest cities, Athens is heralded as one of the cornerstones of Western civilization. There is no shortage of potential attractions, including two UNESCO World Heritage Sites and world-leading museums. There are a huge number of tours in Athens, suiting every taste. You can see much of what the city has to offer in just a couple of days, making it the perfect weekend city break. If this leaves you wondering where to stay in Athens, we've got you covered. In fact, we've got everything you can possibly need for a trip to the Greek capital, including a guide to getting to and from Athens airport. Read on to find out the top experiences to have in Athens!
Uncover Ancient Wonders
Think of Athens and the first image that forms is probably that of the Acropolis. It's an image that can be found in almost every one of the stylish range of hotels in Athens, so important is it to the city. Rising high above its many tempting neighborhoods, this flat-topped mountain has been the location of the Parthenon temple for 2,500 years.
While often thought of as a single structure, the Acropolis in fact consists of a long list of must-see attractions. Together they form one of the world's most impressive ancient citadels. Just be sure to also leave enough time to fully explore the Acropolis Museum. Three minutes from the Theater of Dionysus, it covers the hills' entire history through a multitude of finds. The fascinating Myths and Gods of Athens Tour will give you a deep look into its historical highlights, myths, and stories that still influence Greek society today.
Alternatively, you might be tempted to swap the Acropolis for a site that is arguably even more impressive. Our Cape Sounio half-day tour allows you to embrace this hidden gem beside sparkling Aegean waters. It's fitting then that on this coastal summit stands the remains of a temple to Poseidon, god of the sea. Better yet, if you're of a romantic frame of mind, be sure to time your tour to coincide with the Cape Sounio sunset.
Explore the Modern Side of Athens
However, Athens is far more than historic structures like the iconic Acropolis alone. One of the best ways to understand this capital is by connecting up with some of its local residents. Our insider Athens city tour does just that. It takes visitors beyond the main sights, be that sunny squares or tiny family-run taverna. Additionally, check out our Athens design guide for an idea of what's not to miss. The urban buzz can be further explored with our Athens street art tour, which guides those unfamiliar with the city to extraordinary works it would otherwise be easy to miss.
Sample Authentic Greek Cuisine
Take our Cape Sounio tour options and you'll realize just how close Athens is to the country's Mediterranean coast. Therefore, the city's food scene is able to claim the best of both worlds. Olives, cheeses, and succulent lamb come from the region's farms. At the same time, an almost endless list of fish and seafood comes from the turquoise shallows. And the local wines are nothing to scoff at, either; wine lovers can opt for an Athens Wine Lover's Private Tour & Wine Museum.
A perfect way to discover a multitude of dishes in a short space of time is by opting for meze platters. Although they appear on almost every menu, the exact plates differ from place to place. But you can be sure you'll be offered the likes of squeaky halloumi, freshly-caught calamari, and beautiful-dressed salads. If you're unsure where to start, one option would be to join our Athens nightlife tour. Guiding you to several local hotspots, you'll be able to join Athenians at their most relaxed, chatting into the night.
Admire the Fancy Footwork of the Evzones
The crème de la crème of Greek soldiers, a primary role of the evzones today is to guard the marble-clad Tomb of the Unknown Soldier and Presidential Mansion. Rivaling the Changing of the Guard at London's Buckingham Palace, the Evzones have to be seen to be believed. Steeped in history, each movement has its own meaning. Their unique kit of kilt, waistcoat, and clogs decorated with pompoms are also of cultural significance.
Athens & Beyond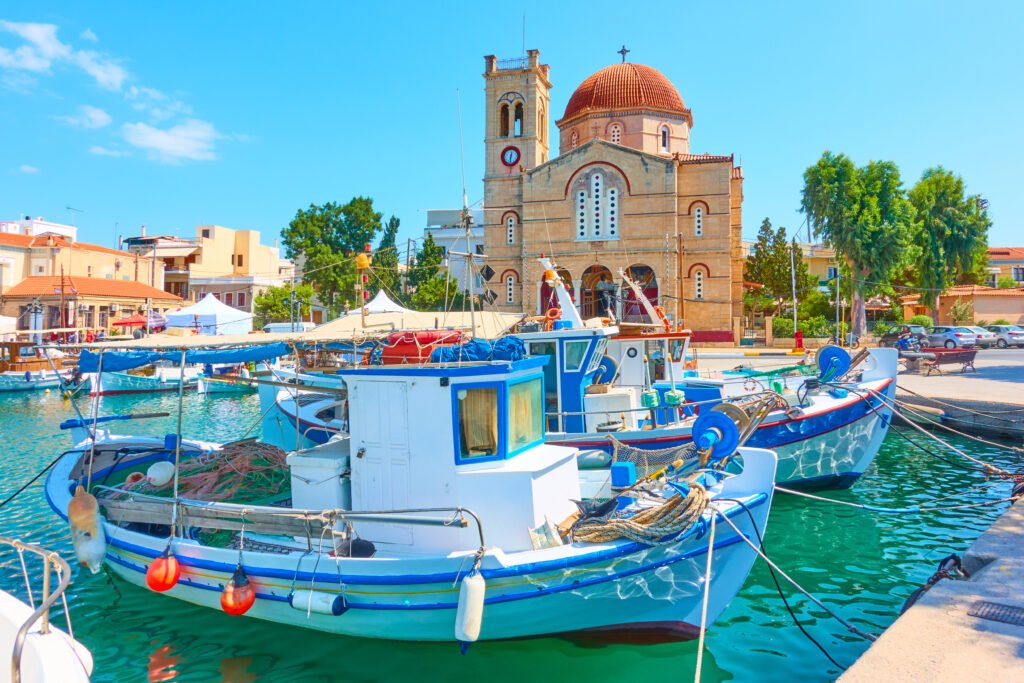 If the laid-back atmosphere of the islands is more your thing, Athens makes the perfect gateway to the gorgeous Greek islands. The Aegina, Poros, and Hydra Cruise, and the Epidaurus & Mycenae Tour, both departing from Athens, are easy ways to sample the island atmosphere that Greece is renowned for.
You can also choose a tour package and combine tours in Athens with adventures to other Greek gems. The Athens 5 Day City Break Tour Package combines all of Athens's top experiences in a perfect 5-day trip. Or take a 9-day Journey through the Secrets of Ancient Greece and see Athens, Thessaloniki, Meteora, several islands, and more. But if you want to eat and drink your way through Greece, you can't go wrong with the 10 Day Secrets of Greek Food & Wine Tour Package. No matter which travel style you choose, there's no way to not enjoy the fascinating capital of Greece.