With breathtaking scenery, incredible landscapes, and epic natural wonders, no trip to Asia is complete without a visit to at least one of the best National Parks in China. The desert parks of Gansu to the jewel-colored lakes of Jiuzhaigou. Zhangjiajie's Avatar mountains. The karst landscapes of Guilin. Discover the best National Parks in China with our handy guide. You can also view our selection of authentic China Tours and luxury Hotels in China.
Jiuzhaigou and Huanglong National Parks, Sichuan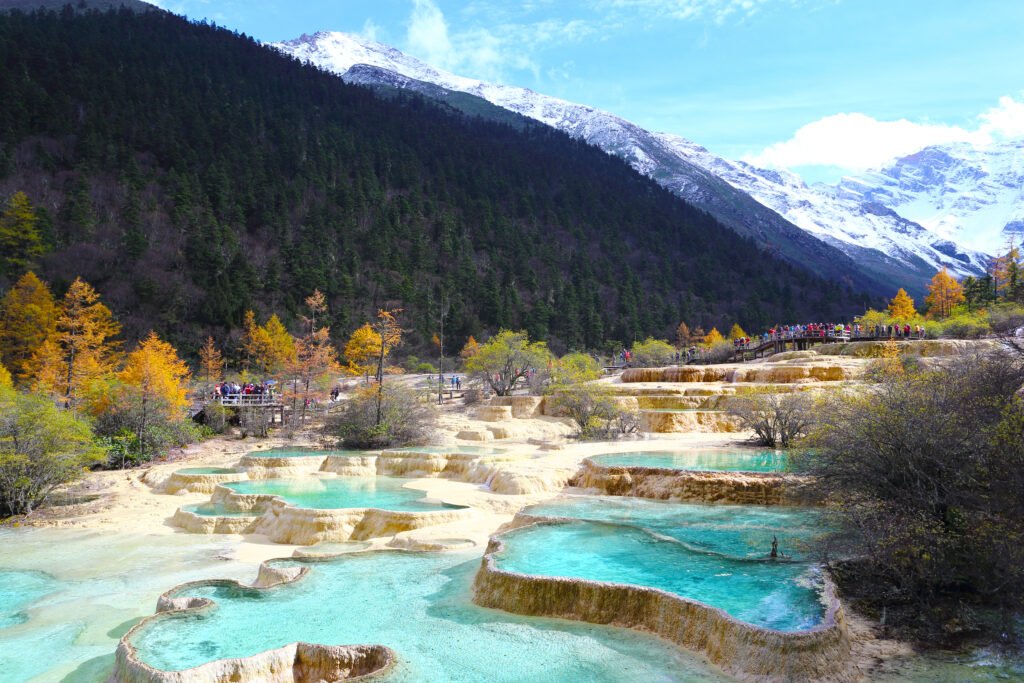 Considered two of the best National Parks in China, Jiuzhaigou and Huanglong National Parks are located in Sichuan Province. The two parks are roughly a seven-hour scenic drive from Chengdu. Because the parks are close together, it's possible to visit them both on the same tour. The Jiuzhaigou Valley 3 Day Private Package Tour from Chengdu is one of our most popular China tours. Jiuzhaigou is most famous for its incredible mountains, waterfalls, and lakes. The lakes are known for their beautiful colors, which can be green, blue, and even purple. On the other hand, Huanglong is best known for its tiered-colored ponds.
Wulingyuan Scenic Area and Zhangjiajie National Park, Hunan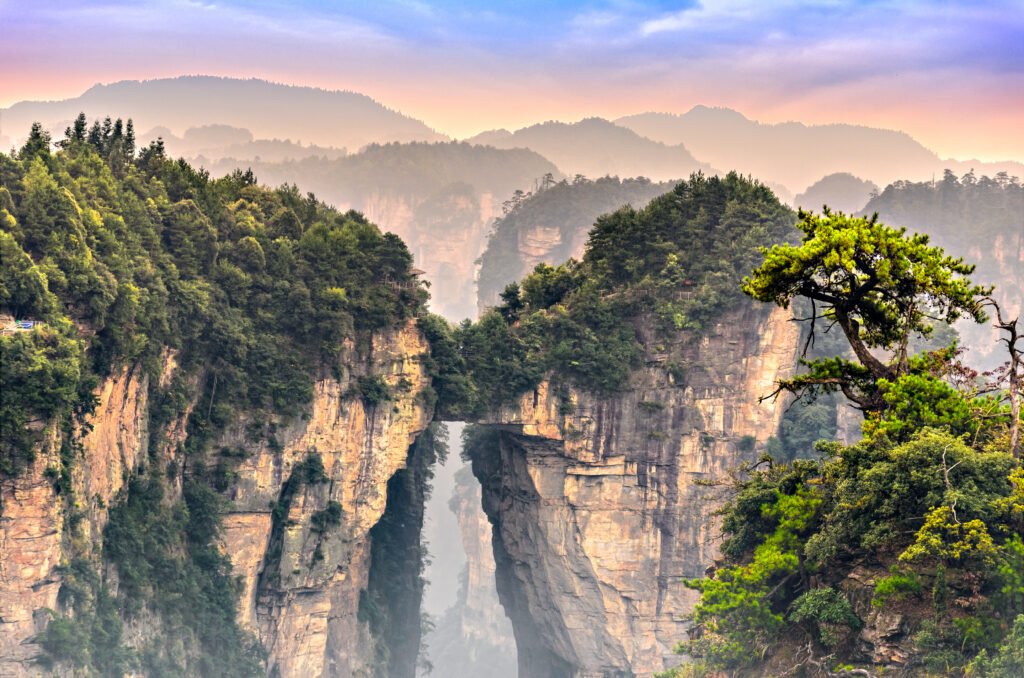 Not only one of the best National Parks in China but also one of the most famous, Zhangjiajie National Park is home to the iconic Avatar Mountains. Said to be the inspiration for Pandora in the blockbuster movie Avatar, Zhangjiajie's huge pillar-like mountains appear to float in the clouds. The awe-inspiring scenery can be taken in from The Bailong Elevator. This record-breaker stands at over 1,070ft and is the world's tallest outdoor elevator. Combine a trip to the National Park with a visit to China's most beautiful small town – Fenghuang. Our 4 Day Private Package Tour from Guangzhou features the highlights of both.
Guilin Li River National Park, Guangxi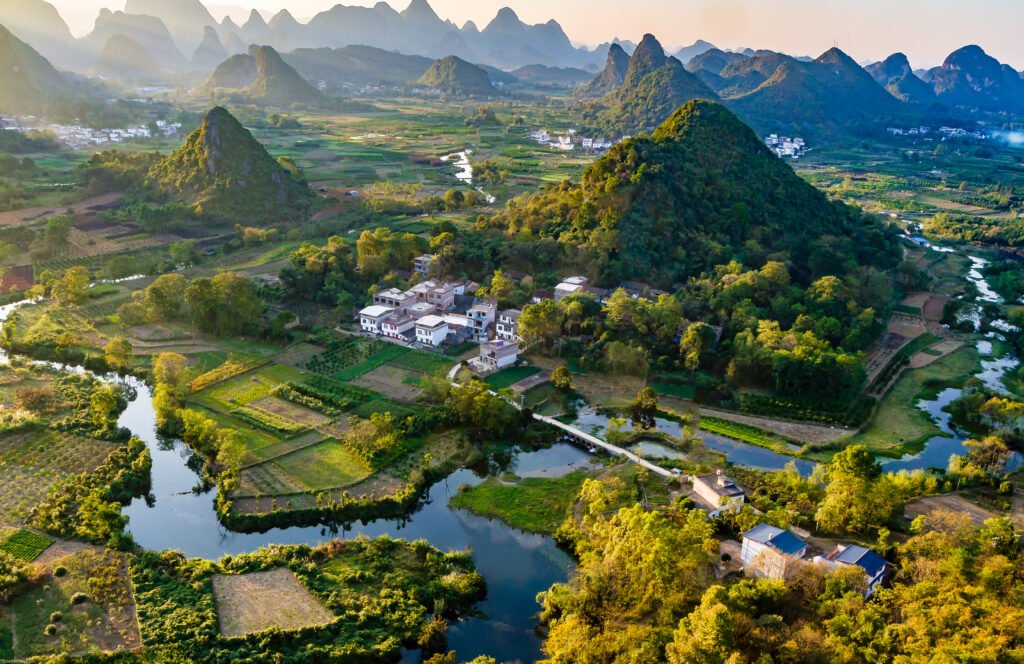 This National Park covers a 50 mile stretch of the Li River, from Guilin to Yangshuo. China's Guangxi Province is where you will find The Guilin Li River National Park. The area is world-famous for its beautiful karst hills, traditional fishing villages, and photogenic rice fields. You may recognize the landscape from China's 20 Yuan note. Over the centuries, many artists, writers, musicians, and poets are also said to have been inspired by the river. Take a river cruise to experience the best views in the region.
Lijiang Yulong Xueshan National Park, Yunnan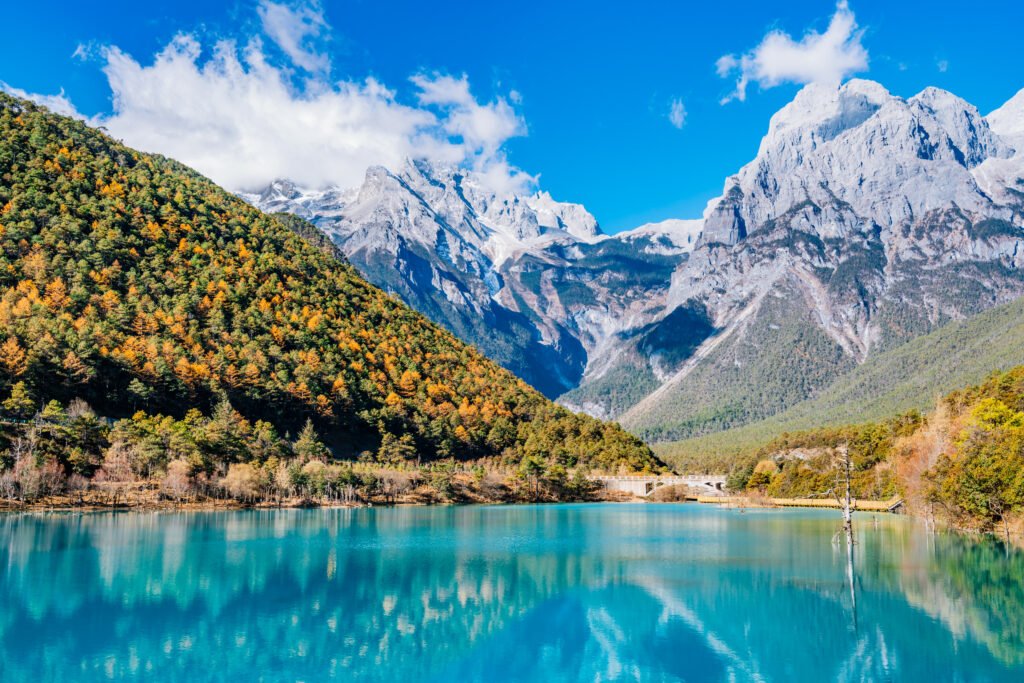 More commonly known as Jade Dragon Snow Mountain National Park, Lijiang Yulong Xueshan is one of the best National Parks in China. The area is home to jaw-dropping scenery and famous hiking trails. This includes the popular Tiger Leaping Gorge route. Lijiang Yulong Xueshan is the perfect park for outdoor enthusiasts and photographers alike. Just nine miles from Lijiang, visit between February and June to see the park's scenery at its most beautiful.
Huangshan National Park, Anhui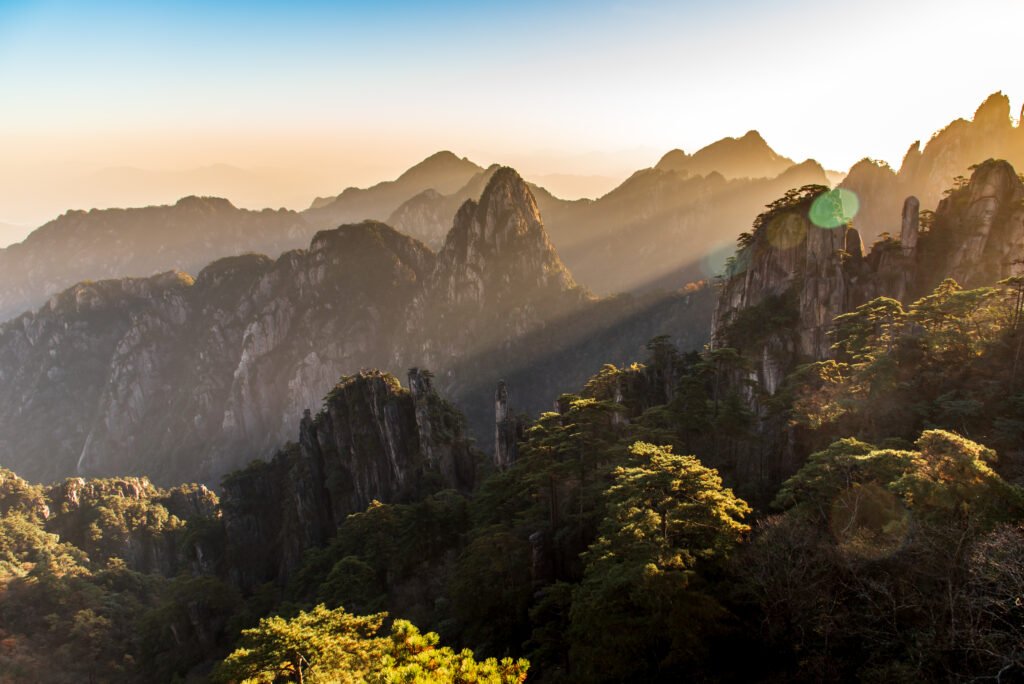 Located in China's Anhui Province, Huangshan National Park is one of the most beautiful parks in the country. Meaning Yellow Mountain, Huangshan is home to unusual granite peaks, hot springs, mountains, and incredible sunsets. It's one of the most popular tourist attractions in China so it's best to avoid visiting on Chinese National Holidays. Finally, don't miss the UNESCO World Heritage Site's three most famous peaks – Lotus Peak, Bright Peak, and Celestial Peak.
Shimen National Forest Park, Guangdong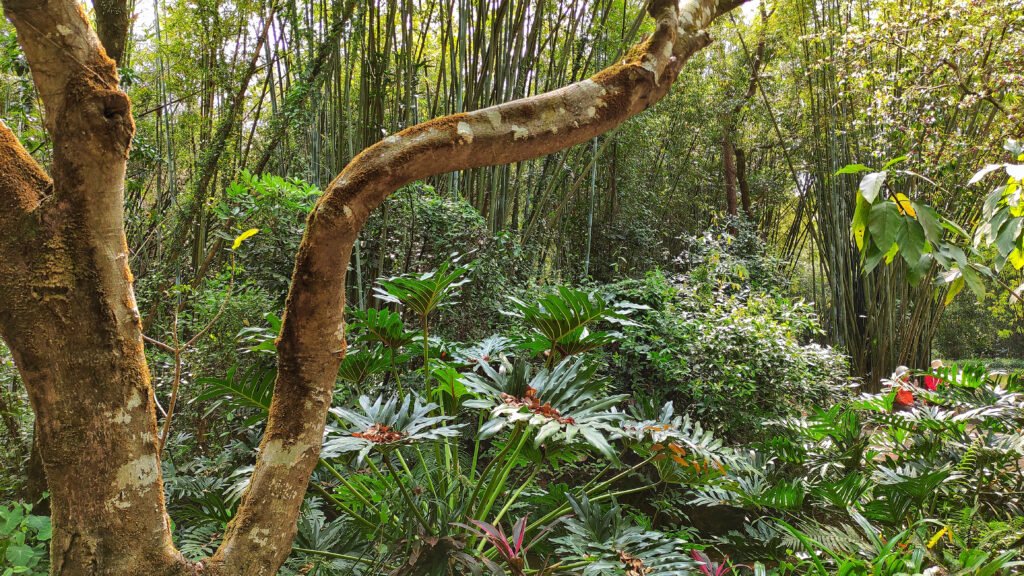 An oasis of green near Guangzhou, Shimen National Forest Park in Guangdong Province is a hugely popular visitor spot. With towering mountains, waterfalls, and picturesque lakes, the park is an ideal place for hiking and photography. In addition, the Shimen National Forest Park is home to many different kinds of trees, plants, and animals, including pangolins. The park is at its most beautiful in the fall when it becomes carpeted by red, orange, and gold leaves.
Mingshashan-Yueyaquan National Park, Gansu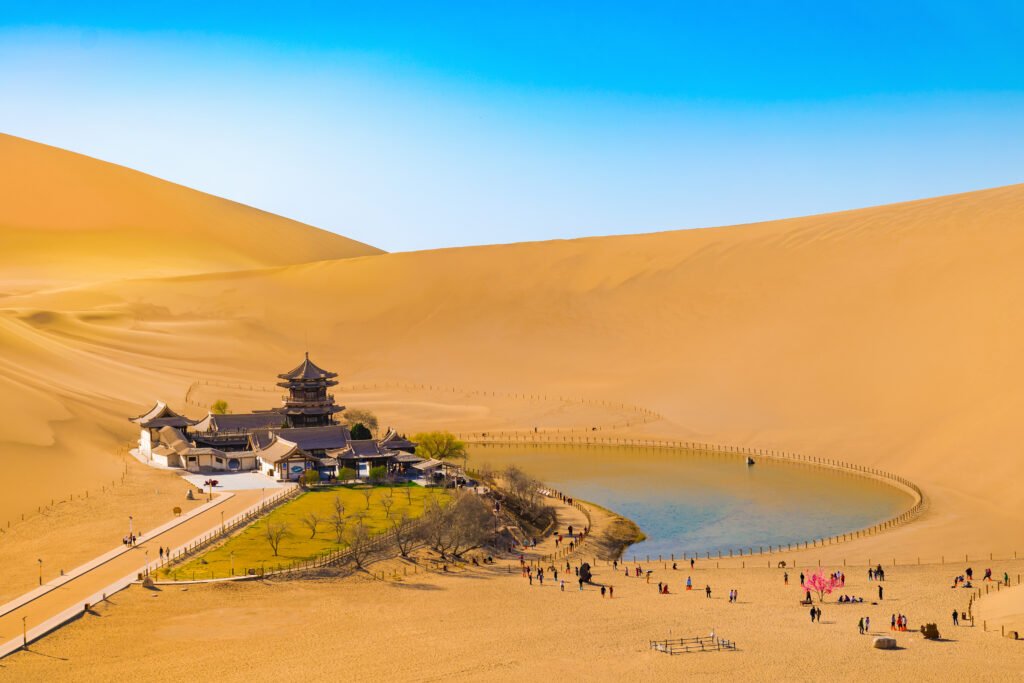 Located along China's ancient Silk Road, Mingshashan-Yueyaquan is one of China's best National Parks. This park is just three miles from the city of Dunhuang in Gansu, on the edge of the Gobi Desert. Mingshashan-Yueyaquan also features the famous Singing-Sands Mountain and picturesque oasis called Crescent Spring. Discover Mingshashan-Yueyaquan and more of China's Silk Road's best sights with our 10-Day Private Package Tour from Beijing.
Kumtag Desert National Park, Gansu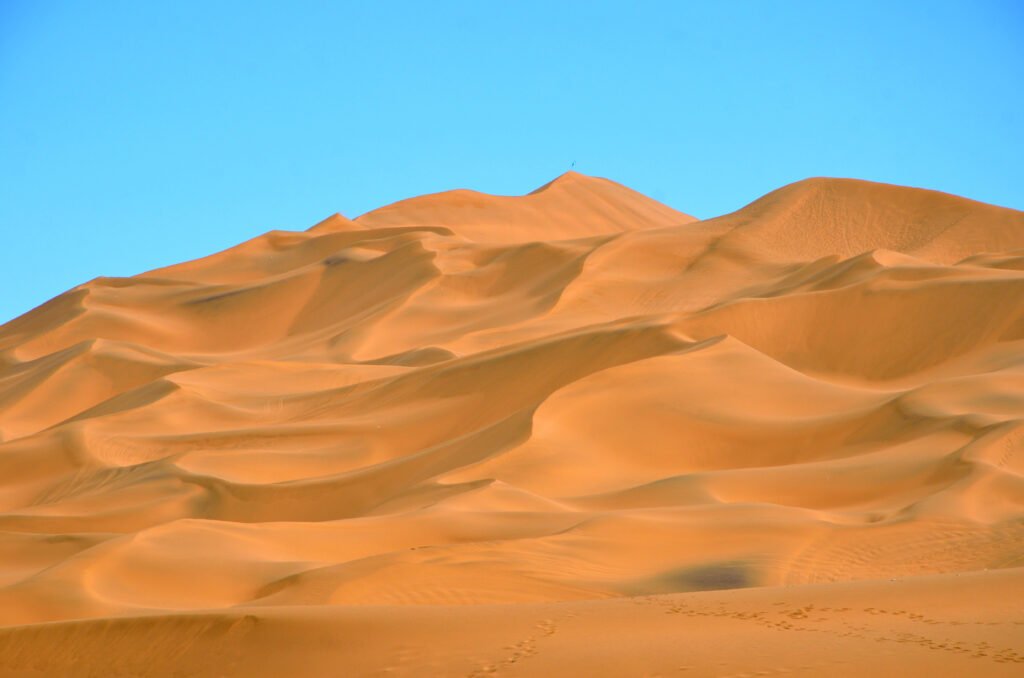 Another of China's incredible desert National Parks, the Kumtag Desert Scenic Spot was declared a National Park in 2002. Meaning sand mountain, Kumtag is a very popular tourist destination. Visitors come for the vast sand landscapes, incredible dunes, and spectacular skylines. It's a fun place for families too, who can enjoy camel rides and sand buggies through the golden sand dunes.
Nyainqêntanglha Shan National Park, Tibet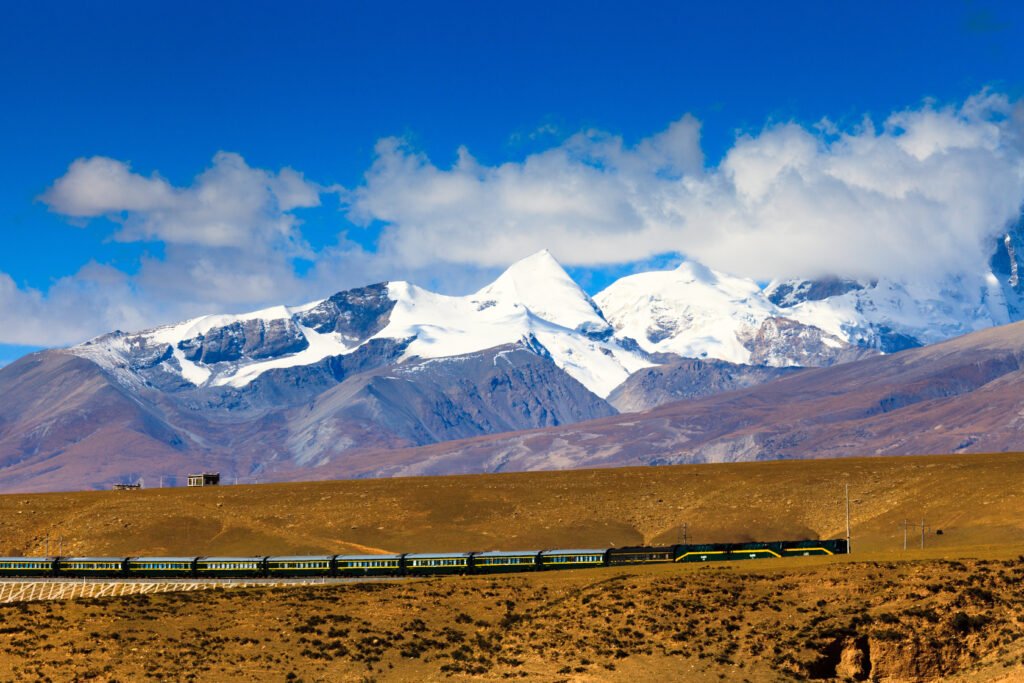 Home to the Nyainqêntanglha Mountains in Tibet, Nyainqêntanglha Shan is one of the best National parks in China. The stunning landscapes of the Tibetan National Park include the Gangdise – Nyenchen Tanglha range which runs parallel to the Himalayas. Snow-capped mountains, crystal rivers, and wide grasslands are just some of the scenes you can expect to find. Furthermore, you can see this beautiful region with our Classic Tibet 8 Day Private Package Tour from Lhasa.
Visiting the Best National Parks in China
Ready to start planning your trip to one of the best National Parks in China? Take a look at our helpful guides. Start by reading Do I Need a Visa for China?. You might also consider our Chinese Culture Guide, which provides important information on traditions and customs. Finally, don't forget to visit our Best Travel Apps for China page. This will help you to navigate China's excellent transport network with ease.