No matter how many times you visit, Greece will always leave you wanting more. If its your first trip to this mythical land, Santorini is a great place to start. Out of thousands of Greek islands, Santorini shines as one of the most popular destinations. Travelers from all over the world are drawn to it's sun-soaked architecture and romantic sunsets that are second-to-none. Getting from Athens to Santorini is simple – leaving is a whole other story.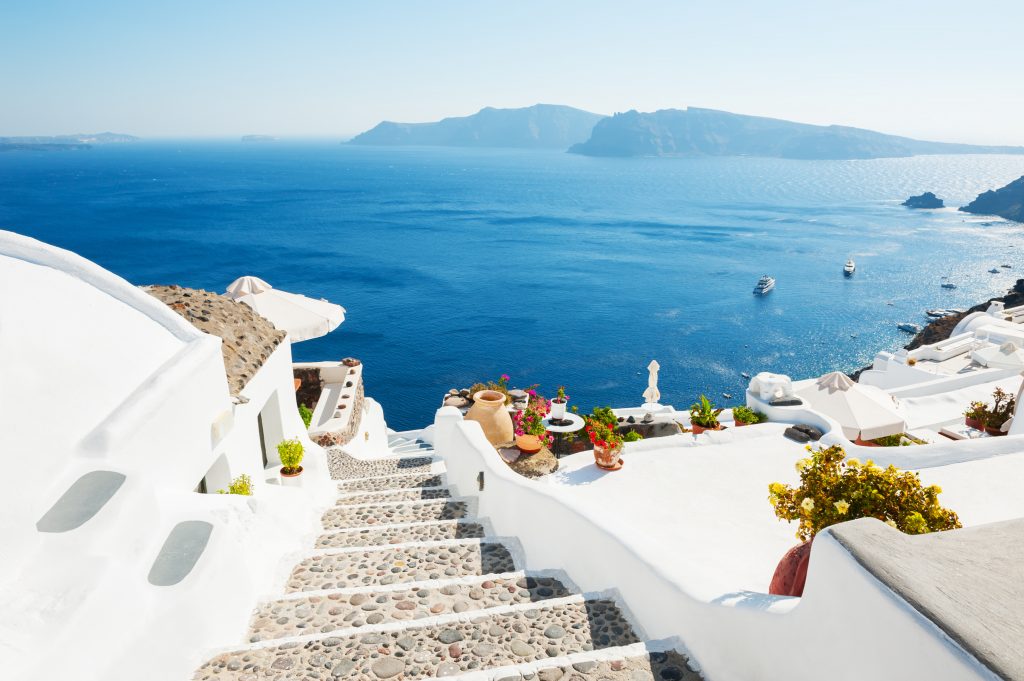 Ferry
Traveling by ferry takes more time than a flight, but it's a comfortable journey with exceptional views. If you're short on time, high-speed catamarans jet between Athens and Santorini in about 5 hours. However, you can expect a bumpier ride with this option. If you're worried about getting seasick, there are plenty of slower catamarans that take 8-9 hours to make the journey. No matter what your preference, you'll easily find a ferry trip that fits your schedule.
In the summer months, there are almost 10 daily ferries between Athens and Santorini. Ticket prices vary between €40 and €80. While those on a tight schedule should book in advance, it's easy to book a seat on the day of departure. Just take a 20-minute train ride from central Athens to Piraeus Port, where you can purchase tickets. The ferries will take you into the Athinios port in Santorini, just 15 minutes from the town of Fira.
Fly
Getting from Athens to Santorini is easy with a quick domestic flight– and not necessarily at a much higher cost! More than 20 daily flights operate between these two destinations, and a one-way flight starts at just €40. The best part? The journey is a quick 45-minute stint in the clouds! You'll have plenty of options as well: RyanAir offers the cheapest flights but domestic airlines like Aegean Airlines and Olympic Air have an abundance of options. Santorini International Airport is just 10-minutes from the town of Fira, so getting there is a breeze. No matter how you get from Athens to Santorini, you're sure to fall in love with this iconic Greek destination.