Unless you're fluent in Mandarin, traveling in China can sometimes be a daunting thought. But thanks to the wonders of modern technology, there are now apps to help foreign visitors with almost every aspect of their trip to the Middle Kingdom. Download the best travel apps for China from this useful guide and you'll be ready to go. If you're looking for somewhere to stay, don't forget to check out our great range of Hotels in China.
Stay Connected with Express VPN
You may have heard of the Great Firewall of China. Inside China, much of the wider global internet is blocked. To explain, only government-approved websites and apps can be accessed via the normal internet in China. There is, however, a way around this problem for foreign travelers. Before you land in China, download the Express VPN app. VPN's work by setting the user's location to another country, like the United States or Singapore. This allows you to continue using the internet as normal, thereby avoiding the Great Firewall blocks.
Easily Book Trains in China with the Trip App
China has one of the most modern, efficient, and fast rail networks in the world. But booking train tickets in China as a foreign visitor can often be difficult. Most stations have few or no English signs and even place names can be hard to decipher from Chinese characters. However, the Trip.com app makes the entire process incredibly simple. Search for Chinese train tickets in English, book the service you want, pay by card and the app will provide you with a handy on-screen sign to show at the ticket collection window. In addition, many of the larger stations and bullet train services now have e-tickets, allowing you to skip the ticket collection stage altogether. Simply book your ticket on the Trip.com app and scan the e-ticket QR Code at the platform's gate. You can experience the excitement of traveling onboard one of China's bullet trains with our Leshan Giant Buddha and Luocheng Ancient Town Tour from Chengdu by Train.
Explore with Metro China Subway App
If you're planning on doing a lot of sightseeing in China's main cities like Shanghai, Beijing, and Chengdu, the Metro China Subway is one app you need to download. China's Metro systems are a fantastic way to explore. They're generally very clean, run on time and have stops at all of the major tourist attractions. With the Metro China Subway app, you can plan your travel around the city with maps, schedules, and recommendations for what to see and do nearby.
Grab a Cab with Didi Chuxing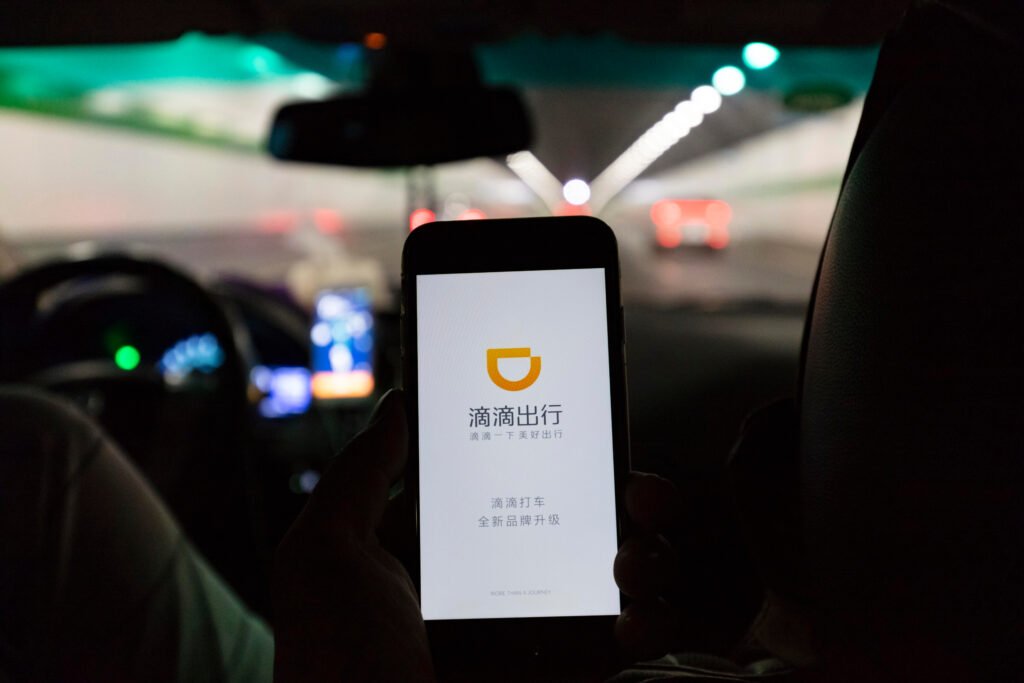 China's answer to Uber, the Didi Chuxing app is the best way for foreign visitors to book a taxi in China. Many Chinese taxi drivers will speak no English, even in the big cities. With Didi Chuxing, you can easily book a pickup and drop-off point in English, with a built-in translator for messages between yourself and the driver. Use Didi Chuxing to get to all the best tourist attractions or to start a tour, like our Best of Shanghai Private Day Tour.
Explore China's Cities with Maps.me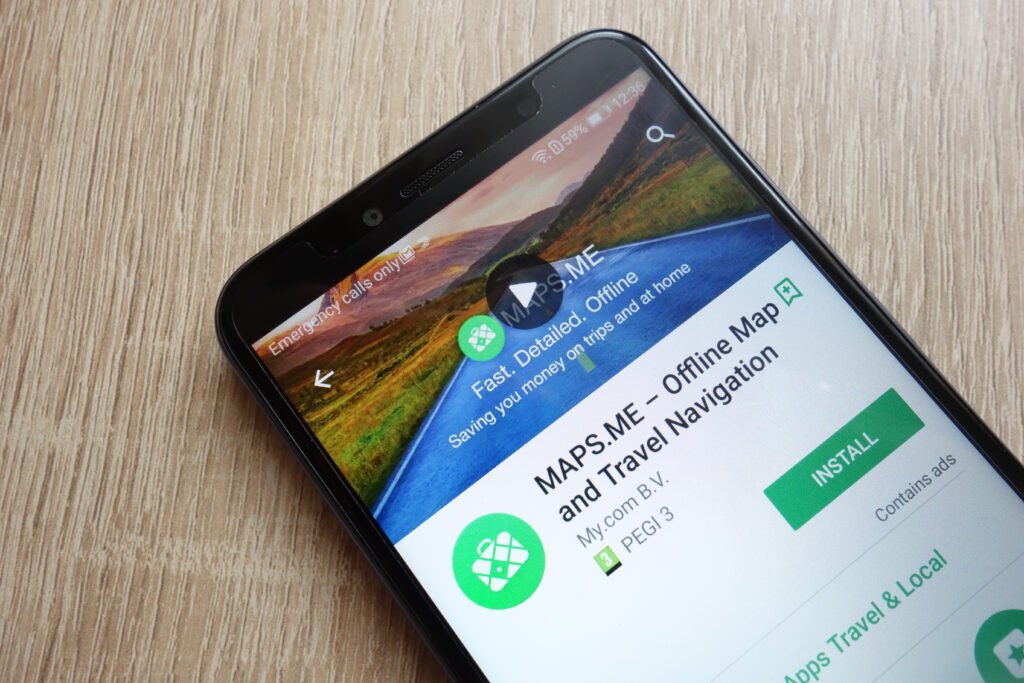 You've landed in China. You're ready to start exploring. But your Google Maps app won't work. As one of the victims of the Great Firewall of China, no Google app will work in China. But you can still explore with Maps.me, the easy-to-use and user-customizable offline map app. Maps.me has the advantage of being usable worldwide without the internet – simply download the country and city you are visiting before you go. Previous travelers can also pin places on the map and leave recommendations, meaning you'll discover some fantastic hidden gems as you use them.
Try the Best Food in Town with Da Zhong Dian Ping
Want to eat where the locals eat? Or discover the best-kept secret in town? Da Zhong Dian Ping is a community platform with reviews on over a million different places to eat across 300 cities and towns. The app provides addresses, opening hours, contact information, and online bookings, as well as filters to search by popularity and budget. If you're interested in discovering more of the best-kept secrets in Chinese cuisine, join us on a Beijing Evening Hutong Food Tour.
Stay Healthy with the AirVisual App
It's no secret that China's air quality isn't the healthiest in the world. For travelers sensitive to air pollution, including those suffering from asthma, it's worth downloading an air quality app before you travel. One of the best apps for this is AirVisual. The app provides a seven-day forecast, allowing you to safely plan outdoor activities.
Do Everything in China with WeChat
The best travel apps in China list wouldn't be complete with China's number one app – WeChat. Known as Weixin within China, the app has more than 300 million registered users. Primarily a messaging app, WeChat has grown to include a huge list of functions. It can be used for booking trains, flights, and events, for health services and to pay for almost anything, anywhere with WeChat Pay. Depending on which country you are in when you download WeChat, you'll have access to different features. You may also need an app invitation from a Chinese friend for some elements.
Say What You Mean with Waygo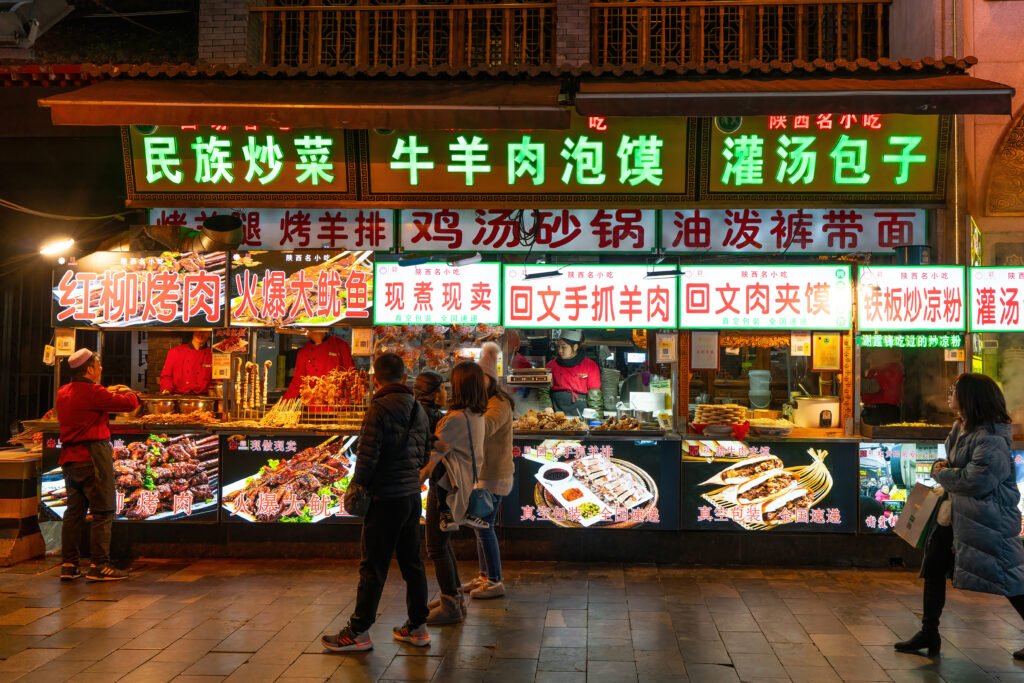 Award-winning Waygo is one of the best travel apps for China. The easy-to-use app translates signs, food menus, and characters with just a click. Moreover, Waygo doesn't even require a connection to the internet. The app can be a lifesaver when eating in China, where English menus and translations are few and far between.
The Best Travel Apps for China
With your phone packed with the best travel apps for China, you're almost ready to go! Check out our great range of Tours in China and read our Chinese Culture Guide before setting off. If you're looking for inspiration on the best places to visit, don't forget to take a look at our Insider Travel Food Guide.