The Mayans were lucky people indeed, as are their modern descendants. That's because the Mexican riviera that bears their name is like the very best taco – it contains the perfect combination of a little of everything. Impressive archaeological remains, jungle, beaches, and culture are never far away. If you'd like to take out all the legwork and just bliss out on an organized tour, the 7-Day Secrets of the Riviera Maya Tour Package is worth a look! But if you'd rather DIY your travel plans, reading this 7 Day Riviera Maya Itinerary will help you to experience it all.
Day 1: Arrival
Cancun is the gateway to the Riviera Maya. Located towards the Yucatan Peninsula's northernmost point, its international airport receives regular flights from right around the world. Check out our guide to Cancun for everything you need to know, including the various transport options available to arrivals. Our offering of tours in the Yucatan peninsula will give you a full menu of all the wonderful experiences on offer in the city and region.
If you're like us, you won't want to waste a second of your vacation time. So having checked into your hotel and freshened up, you'll want to hit the ground running, or at least strolling. Those white sands and turquoise waters will be tempting, but save your swimwear for day two. Instead, take any number of routes through the city towards the ocean to soak up the atmosphere. Get a hands-on introduction to the local cuisine with an Aromas of Mexico cooking class. For a little more guidance on the cuisine you can expect during the week, you can also end the day discovering the region's taco and beer scene or getting to know the city's nightlife.
Day 2: Puerto Morelos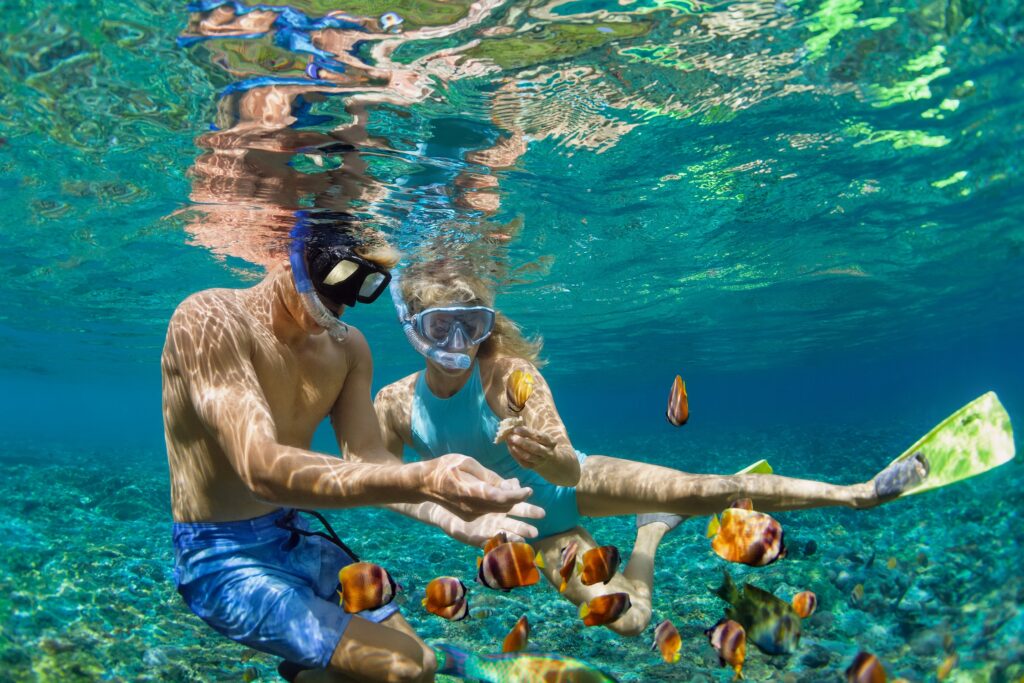 Turning your attention to the south, keep the waves to your left as you head to Puerto Morelos. As promised, it's time to have your swimwear (and snorkels) to hand. Just 100 meters offshore from the town you'll find a marine park protecting the Great Maya Reef. While it's possible to swim out and make the best of it yourself, you're sure to miss a great many wonders. It is, after all, the second-largest reef system yet discovered. So instead, make use of the local expertise of a guide-led snorkel experience that has all you need for a wonderful day beneath the waves.
Day 3: Playa del Carmen
The central pin in the Riviera Maya, the beachside city of Playa del Carmen is not to be missed. As glitzy or as restrained as you wish it to be, the city can't hide its cool. You might choose to join the already bronzed bodies on the beach to top up your tan. Or you might opt for a little retail therapy instead. Either way, be sure to reserve some energy for the hours after darkness falls. Like like in Cancun, the clubs are epic, but so is the chance to slip across rickety jungle bridges on an all-terrain vehicle. Learn that the jungle never really sleeps as you drive between caves and shamanic ceremonies. Then strap yourself in for the zipline experience of a lifetime.
Day 4: Punta Laguna
Having got a taste for the Riviera Maya jungle last night, you'll probably be keen to see more of it in daylight. One of the best places to do this is probably Punta Laguna, a short distance inland from Playa del Carmen. Join our Mayan Bicycle & Punta Laguna Nature Reserve Private Tour and tackle the back roads by bicycle, which ensures that you won't startle any of the wildlife that lives here. Spider monkeys are a common sighting, as are a myriad of bird species. A nature reserve like few others, Punta Laguna also offers an insight into the human culture in the region. Stop off at the Najil Tucha community cooperative, and you'll be treated to a fantastic lunch of local foods. Want more tranquil opportunities to enjoy nature? Sojourn out on a relaxing day tour to Isla Contoy for wildlife sightings, snorkeling, sand, and sun.
Day 5: Chichen Itza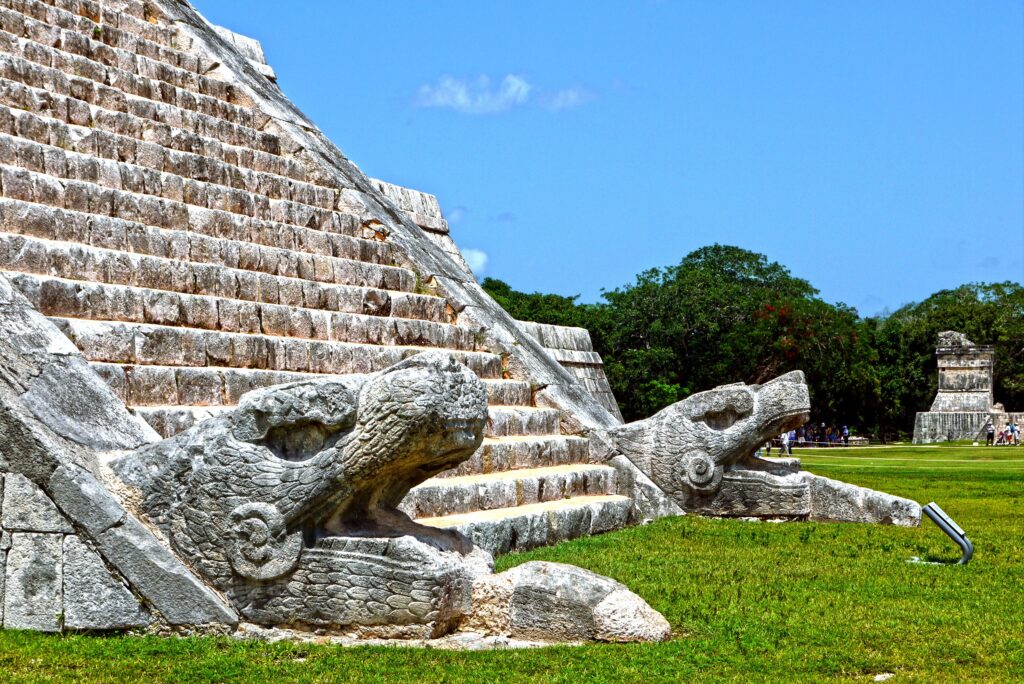 Continuing southward, you'll come under the shadow of Chichen Itza, one of the largest Mayan cities ever constructed. Dated to between 800 and 900 AD, this UNESCO World Heritage Site simply has to be visited. It really is a bucket list moment to walk through the columns of the Temple of a Thousand Warriors or climb El Castillo. Also known as the Temple of Kukulcan, this stepped pyramid rises 24 meters into the air, making it one of the tallest structures in the world for centuries. A visit during the spring or autumn equinox is even more special since the afternoon sun creates a dramatic shadow of a feathered serpent – the god Kukulcan himself.
Day 6: Tulum
Today you'll reach Tulum and the southern end of the Riviera Maya. However, that doesn't mean it's time to get your gear together just yet. Another important Mayan town, ancient ruins tumble down to pure white sands. They can be discovered alone or as part of a guided tour. If you're keen to squeeze every moment out of your time in the region, there can be no better way to cap of your 7 day Riviera Maya itinerary than by relaxing beside a cenote. Dotting the region, each of these sinkholes is unique, combining natural beauty with perfect escapes from the sometimes-busy beaches.
Day 7: Time to Say Goodbye
In all likelihood, you'll be flying back out of Cancun International Airport, so have a relaxed breakfast on the beachfront before starting your journey back north for your flight. Make sure you allow plenty of time for returning your rental car if that's how you're traveling. Even so, you might just have enough time for one last photograph among the shores of the area.
The Perfect 7 Day Riviera Maya Itinerary
If you're considering a 7 day Riviera Maya itinerary, congratulations! You've already realized how amazing this part of Mexico's Caribbean coast can be. While it's possible to have all the experiences we've described in any order, it makes sense to limit your time on the road by either heading north or south. Do this, and you'll have even more time in Mexico's most popular vacation spot! If you're interested in amazing ways to see the rest of the country with a stop in this amazing region, our Mexico tour packages include some amazing options. But whichever way you travel, be sure not to miss the spectacular Riviera Maya.