One of the first questions we're asked is how to get to and from Ben Gurion Airport. Israel is a delightful country of great contrasts with ancient cities, interesting architecture, delicious food, and beautiful beaches, but travel can seem confusing. Ben Gurion Airport is the country's largest international airport with flights arriving daily from Europe, the USA, and other continents. We also have a guide to Eilat's Ramon Airport if you're flying across the country. The airport is located around 23 kilometers from Tel Aviv, with a number of fantastic hotels. And it's 52 kilometers from Jerusalem's unique hotels. But how do you get to and from Ben Gurion Airport? Let's find out.
Traveling by Car To and From the Airport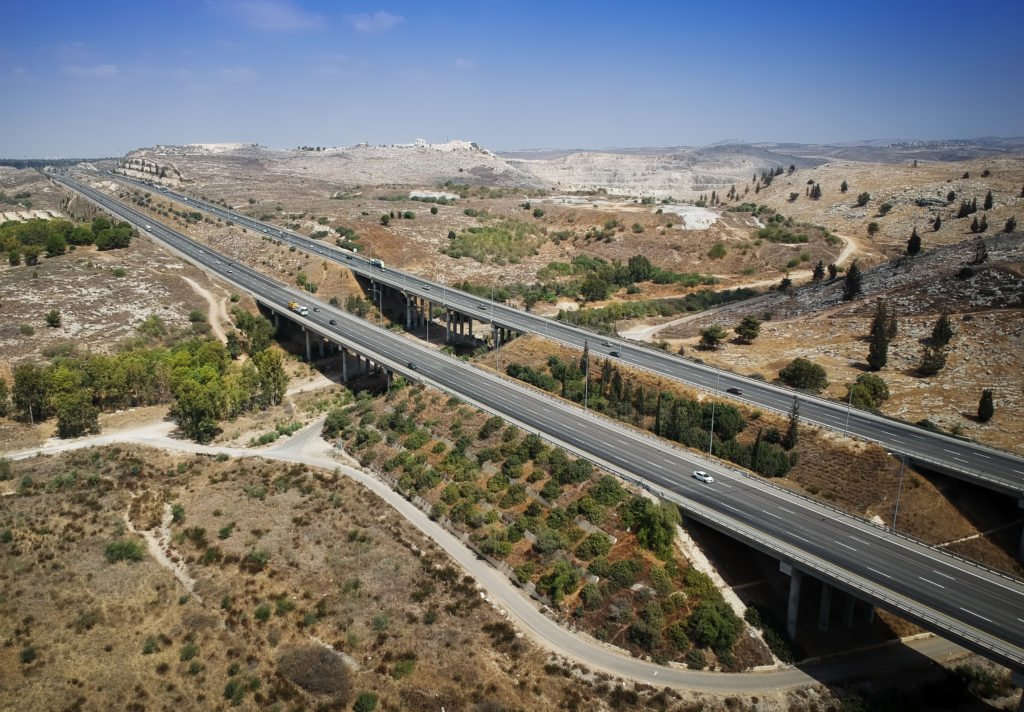 It's easy to travel throughout Israel by car with easy to navigate highways and road networks throughout the country. You can book a rental car and collect it or drop it off at the airport. If you're traveling to Jerusalem or Tel Aviv, highway 1 will take you to each city from Ben Gurion Airport. While if you're planning to visit Haifa or Carmel Mountain National Park, Highway 6 takes you there directly. Car rental prices start at around $215 USD for one-week car hire for an economy size car with air conditioning. We recommend reading our guide to getting around in Israel to make sure all of your bases are covered. It's also one of the easiest ways to do everything on our 7 day Israel itinerary!
Getting To and From Ben Gurion Airport by Taxi
You can order a taxi from pretty much anywhere in Israel to Ben Gurion airport. Taxis operate 24/7 and can cost between $30 and $50 if you're traveling from the airport to Tel Aviv and approximately $80 each way to and from Jerusalem. They can be booked in advance, or if you wish to chance your luck you may get a reduced price with certain taxi companies if they have just dropped customers off. Taxis at the airport can be discovered just outside the arrivals hall and fares are fixed to each city with different pricing structures depending on the time of day you are travelling. To get around Israel, download the app Gett Taxi, but remember you cannot order a Gett at the airport!
Traveling To and From the Airport by Shuttle Bus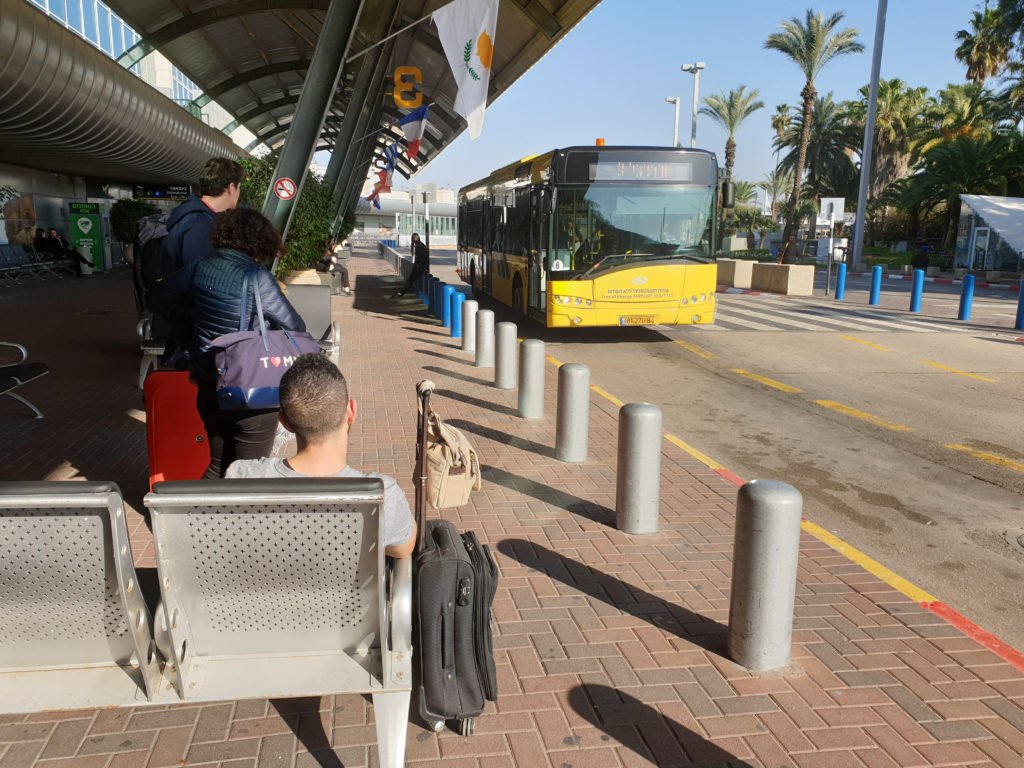 It's possible to get to and from Jerusalem from Ben Gurion Airport via the number 485 shuttle bus. The service is available 24 hours a day, except for during Shabbat. You can take the shuttle to a variety of locations in Jerusalem and tickets can be purchased online or on the day of travel. The service operates to and from Terminals 1 and 3 at the airport.
There are also airport shuttles to Tel Aviv. These run every hour, at the top of the hour, daily from Ben Gurion Airport. It's an easy way to reach your hotel and the service offers pick ups and drop offs to and from hotels in the city. These shuttles feature air conditioning and drivers speak English, plus they can often be cheaper than taxis.
Taking a Sherut To and From Ben Gurion
A sherut is a popular way to travel throughout Israel. This is a shared taxi service which operates to and from the airport to most major towns and cities. The minibuses are located just outside the Arrivals Hall on Level G and can carry around 10 passengers in total. The driver will usually transport you to your hotel if booked in advance or to the city's main bus station for onward travel. On the return journey, they may be able to collect you from your hotel. Prices will vary depending on the destination.
Getting To and From the Airport by Train
One of the best (and cheapest) ways to travel from Ben Gurion Airport to Tel Aviv or Jerusalem is via high-speed train. This train makes just one stop en-route at the airport and it costs less than $5 USD per person for a single journey. Trains operate from just outside Terminal 3 and when you arrive, free shuttle buses connect you from other terminal buildings to the railway station. As train departure times coincide with flight arrivals you won't have to wait around too long. The train departs from platform 2 and it's a comfortable, stress-free and affordable way to reach these two major cities.
In addition, there are frequent rail services from the airport to Haifa, Krayot, Nahariya, Modi'in, Binyamina, Akko, and Atlit, or if you wish to travel to other destinations in Israel you can change trains in Tel Aviv. Use it to get to some of our favorite tours like our Ein Gedi, Masada, and Dead Sea tour, our Petra day tour from Eilat, or our historical Bethlehem, Jericho, and Jordan River tour!
It's worth noting before you plan your journey that most trains and public transport systems don't operate during Shabbat (from sunset on Friday to sunset on Saturday) or on certain Jewish holidays, so to avoid being stranded, do remember to check times of service in advance.
Accessing the Airport
Getting to and from Ben Gurion Airport is relatively simple once you know what to look for. Whether public or private transport is your choice, you're sure to find a simple way to get around.