Whether your journey is centered on wellness, or you simply desire a bit of relaxation in between adventures, Israel's natural beauty and world-class spas are sure to rejuvenate you and elevate your wellbeing. Tel Aviv is the vegan capital of the world, boasting the most plant-based lovers per capita and an abundance of health-conscious cuisine. Add 273 kilometers of turquoise coastline with enviable weather, and you'll understand why Israel is filled with bronzed complexions and chiseled physiques. The lowest point on earth is arguably the wellness epicenter of the world, so head to the Dead Sea to slather yourself in mineral-rich mud, float in its restorative waters, and indulge in world-class wellness resorts. From exquisite nature to pure luxury, here is our spa and wellness guide to Israel.


Yoko Kitahara Japanese Spa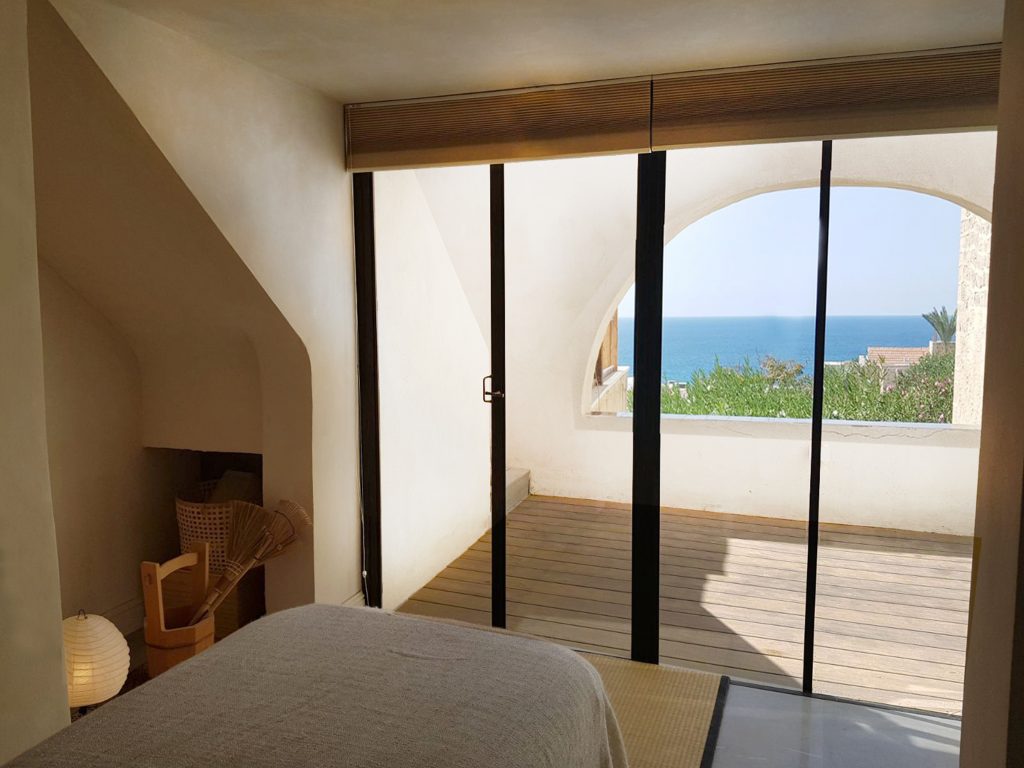 Nestled in the ancient port city of Jaffa, Yoko Kitahara offers a balanced hybrid of Eastern and Western techniques that assist with the body's natural cleansing process by stimulating lymphatic activity and blood circulation. Centered around the concept of omotenashi, the spa aims to anticipate the needs of each guest in advance, assuring them that they are in good hands. You will be welcomed with soothing Japanese tea and a warm foot bath before experiencing one of their heavenly spa treatments. After reaching nirvana, ascend to their rooftop to take in the breathtaking views of the skyline and more cups of delicious tea.


The Spa at The Setai Tel Aviv
Situated in a former Ottoman prison, the Setai Hotel boasts one of the best luxury spas in the country. Submerge into tranquility in their rooftop infinity pool, overlooking the ocean, then head below to the spa for a customized treatment. The Setai Spa offers classic massage treatments along with ayurveda, reflexology, body peels, and an authentic hammam. Their signature massage oils offer an enticing sensory experience sure to make you lose all sense of time and place.


The Efendi Spa and Hammam
Venture to the northern city of Akko and soak up history in the Efendi's 400-year-old traditional Turkish bath. The authentic hammam treatment will exfoliate your skin and leave you squeaky clean, alternating hot and cold water to release toxins and make you feel brand new. The Efendi offers classic Swedish massage, ayurveda, and prenatal treatments as well.


Beit Hanna
Tel Aviv's twist on the Soho House offers a members-only vibe, open to everyone, in the spirit of cultivating a community wellness center for locals and tourists alike. Beit Hanna aims to provide a holistic and expansive experience in the design, spiritual, culinary, cinema, and art fields. Check out their events page to see what's going on, and make sure to visit their Eats Cafe for fresh seasonal goodies served in a serene atmosphere.


Masada, Ein Gedi, & Dead Sea
There are few things more rejuvenating than watching the sunrise, and one of the best places in the world to do so is undoubtedly Masada. Early risers shouldn't miss the opportunity to join a sunrise hike to the top. Cool off with a swim under Ein Gedi's lush waterfalls, then head to the Dead Sea to paint yourself with mineral-rich mud and float in the buoyant waters, world-renowned for their healing benefits. If you want to indulge, there are many spas both at the private Dead Sea beaches and surrounding hotels that offer treatments using the minerals and muds directly from the source.


The Tree of Life
The Tree of Life is an international wellness establishment that hosts 9-day spiritual fasting retreats overlooking the Dead Sea. Twice a year, participants are invited to recharge through silent meditation, Tai Chi, nature walks, artist workshops, Kabbalistic ceremonies, and a cleansing juice fasting detox.


Uzi-Eli The Etrog Man
Take a page from Sarah Jessica Parker's itinerary and pop by the iconic Etrog Man's elixir shop when in the Holy Land. Uzi-Eli was born in Yemen in 1942 and airlifted to Israel in 1950 during Operation Magic Carpet. A student of the medicine of Rambam, he is a self-proclaimed healer, inventor, farmer, and spiritual advisor. Visit his original booth in Jerusalem's Machane Yehuda market, or find him in Tel Aviv on Fridays at his daughter's Tel Aviv location just outside the Carmel Market. One look at their captivating radiance and infectious energy, and you'll want to follow whatever regimen they prescribe to get your glow on.


Desert Ashram
Head to the ethereal Desert Ashram, a spiritual center in the South of Israel that hosts therapeutic workshops each weekend, as well as annual festivals and retreats. The ashram invites guests to visit the desert oasis, or participate in their work meditation residential program. Swing on a hammock between palm and acacia trees, breathe in the clean desert air, eat delicious vegetarian meals, and leave all your worries behind as you take in the serene desert landscape.


Carmel Forest Spa Resort
If the desert isn't your zen, head up north and wind up in the lush, green Carmel mountains at the Carmel Forest Spa Resort. The resort offers guests gourmet cuisine, spa treatments, and rooms that overlook the hotel's gorgeous landscape. This is the perfect way to escape from the hustle and bustle of Israel's city's and relax in nature.