Anyone who has ever stepped off a plane at Ben Gurion airport knows that a different version of themselves is destined to depart, with an intense attachment to the country and a longing to return. Israel is a small country containing all the ingredients that cultivate transformation. History, spirituality, restorative waters, mystical deserts, rich culture, incredible cuisine, and people who won't hesitate to cut you in line but will invite you into their homes for Friday night dinner. Most visitors have dreamed about this journey for a lifetime, and with so much to experience, it can be a challenge to decide how to spend your time here. Eliminate the stress of planning it yourself with one of our expertly curated package tours, or follow our 7 day Israel itinerary. But don't worry if you can't do it all, because we know that you'll be back.


Day 1: Immerse yourself in culture (Tel Aviv)
If you want to fall in love with the essence of Israeli culture on your first day, exploring Tel Aviv's markets is a fast-track past infatuation. Begin with the undisputed queen, the Carmel Market, to experience a bustling mix of locals and tourists shopping for fresh produce as vendors shout out specials and shove bunches of nana (mint) and petrozilia (parsley) into bags.


A trip to Carmel is an absolute must, but you won't want to miss the Levinsky Market for a more authentic local favorite. Levinsky offers the shuk (market) experience with significantly less hustle and kitsch, and Tel Avivis know this is the place to go to fill their shelves with spices, tahini, and cardamom-laced cafe shahor (black coffee). For antique trinkets and artisan keepsakes, head to Jaffa's Hapishpishim flea market to peruse the sea of knicknacks boasting more lives than a Tel Aviv street cat. And don't worry, if you get hungry during your day of exploring, both markets have plenty of food stalls and surrounding cafes – just follow your nose. If you fancy some local guidance to your wandering, join our Ultimate Tel Aviv Urban Tour.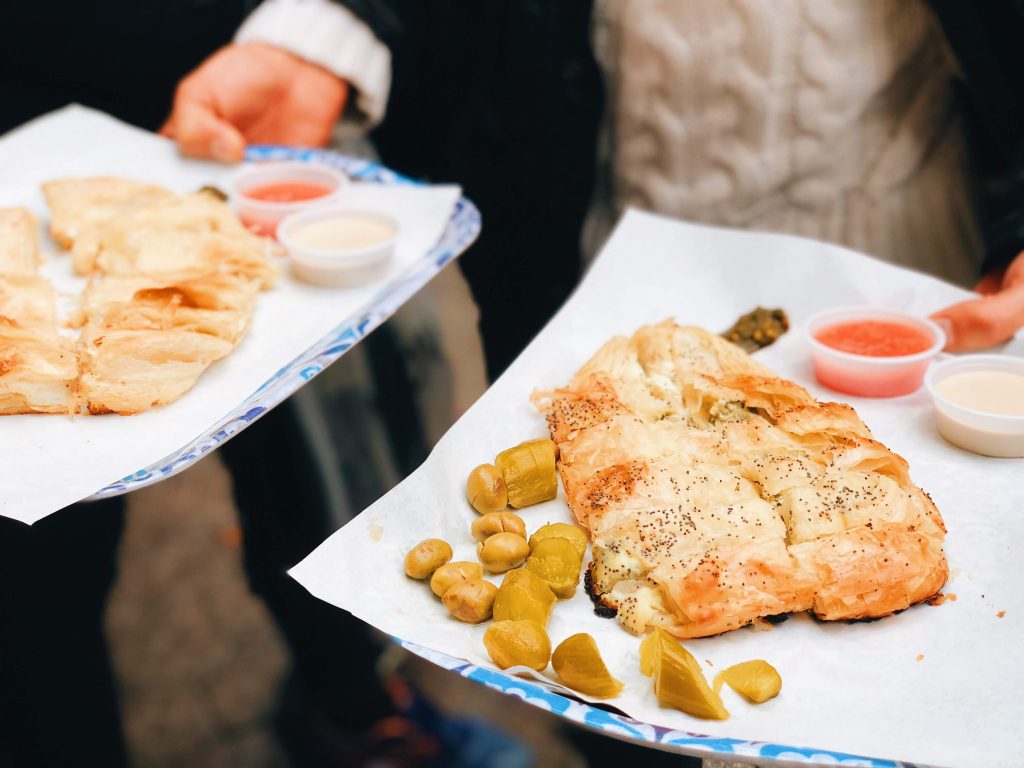 Day 2: Revitalize your mind and body (Jaffa)
After lengthy travels and a day of wandering, you're undoubtedly in need of some relaxation to prepare for the journey ahead. Indulge in a spa day at the Setai Hotel or Yoko Kitahara Japanese Spa, both in the ancient city of Jaffa, or head to the port and hop on the Sababa 5 boat to admire the skyline as you coast along the mediterranean with the wind in your hair. In the evening, stroll through Old Jaffa to admire the art galleries and live music as you soak up the scent of jasmine. For dinner, head to the BlackOut Dark Restaurant for a cultural experience certain to transform you.


Day 3: Time travel through history (Northern Israel)
Rent a car or hop on a tour, and step back in time as you explore the historical gems of northern Israel. Nazareth's Basilica of the Annunciation will awe you with its Gallery of Madonnas, exquisite mosaics of Madonna and Child envisioned through the cultural lens of the country each represents. Journey onward to the Sea of Galilee, which welcomes hundreds of thousands of pilgrims each year, passing Cana and Capernaum along the way. Whether these biblical and historical sites tickle your fancy or not, the Galilee region is a beautiful place to get out in nature and explore.


Day 4: Awaken your spirituality (Jerusalem)
Exploring the Jewish, Christian, Muslim, and Armenian quarters of the Old City is sure to revitalize your faith, whatever it may be. Visit the Western Wall, walk through Via Dolorosa to the Church of the Holy Sepulchre, take in the view of the Dome of the Rock, and lose yourself in the winding souq (markets). It's a humbling experience to walk within the walls of such sacred history, and the energy will surely stay with you well after your journey. Whether you prefer to wander the cobblestone streets solo or with a guided tour, make sure to stop by the iconic Machane Yehuda market after visiting the Old City for a harmonizing balance of old and new, not to mention some delicious local food.


Day 5: Take in the views (Masada, Ein Gedi, & Dead Sea)
No 7 day Israel itinerary would be complete without this trifecta. Maximize your time and squeeze these three sites into one unforgettable day! Early risers won't want to miss the chance to hike Masada at sunrise, while later departures are also available for those who prefer to hit the snooze button and ascend in style via cable car. Soak up some nature at Ein Gedi with a moderate hike and stunning waterfalls, then head to the Dead Sea to lather yourself in mud and float in the buoyant waters as you admire the views of Jordan on the other side.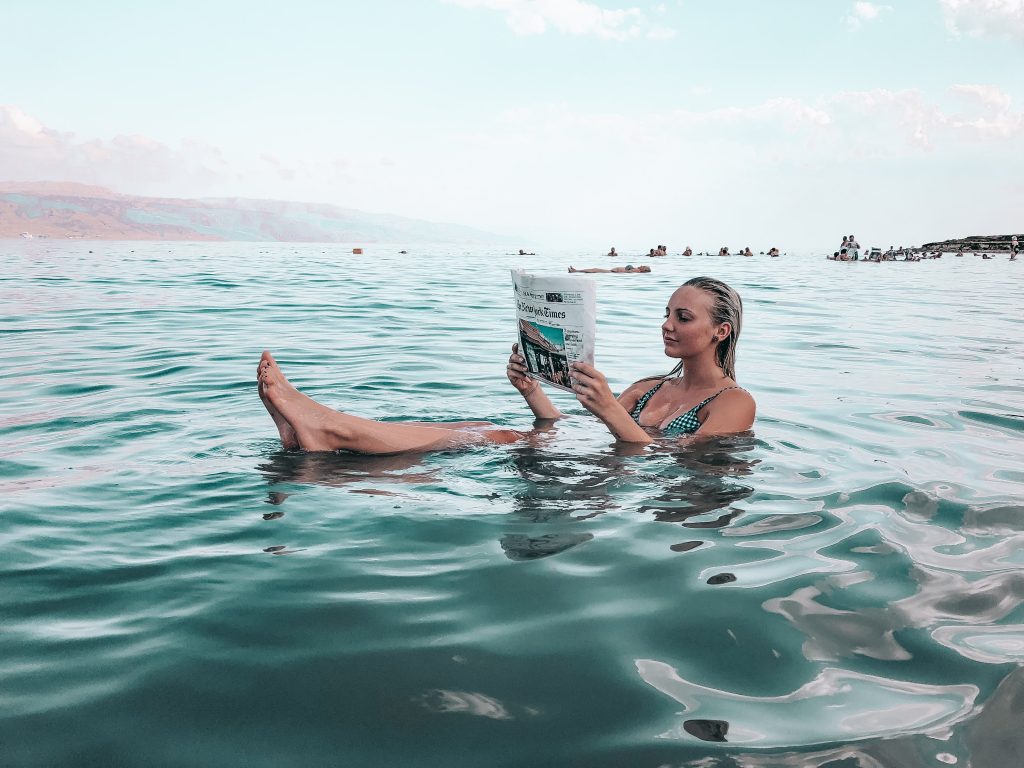 Day 6: Swim with the fish (Eilat)
Rent a car or hop on a plane shuttle to Eilat, where you'll discover some of the best aquatic life in the world. In ankle-deep water, the vibrant fish invite you to swim deeper into an enchanting underwater ecosystem, where clownfish peep through pastel corals and parrot fish take your breath away with their magnificent beauty. You can get by with a simple snorkeling mask, or go on a guided diving adventure with an underwater tour. When you're done exploring underwater, relax on the Red Sea beaches as you soak up views of Jordan, Egypt, and Saudi Arabia just across the water. If you're a shopaholic, Eilat also offers duty free shopping and has many high end stores.


Day 7: Get a taste of the desert (Arava)
Take in the stunning scenery of Timna Park's desert reserve, a horse-shoe shaped valley that is home to one of the oldest copper mines in the world. Learn about the history of the ancient mine and its ties to Egyptian mythology with a guided tour, then head to a kibbutz to learn about innovative agricultural developments and sample the desert's bounty from the source.


After completing this 7 day Israel itinerary, if you're fortunate enough to have more time to explore the region, continue your journey by crossing the border to Jordan or Egypt. Otherwise, head back to Tel Aviv, gazing at the captivating landscape while reflecting on your experiences and fantasizing about your return.