Once you experience the bliss of Greek island-hopping, you'll either never leave or spend the rest of your life going back. And with over 3,000 Greek Islands to choose from, you'll never run out of options! From unspoiled beaches to energetic nightlife, our Greek Island Travel Guide has everything you need to know to map out your ultimate adventure in Greece.
When to Go
When planning your Greek island-hopping adventure, timing is everything. The months of June and September are ideal times – with pleasant weather and fewer crowds. In the peak travel season (July and August) you'll have more ferry routes available and beach bars will be buzzing. During the low-season (October-May) much of the island life is shuttered and transportation is quite limited.
How to Visit
The most popular way to go Greek island-hopping is via ferry, but you can charter a boat or fly if you prefer. Larger car ferries are slower but offer a smoother ride – ideal for those who get seasick. For a faster sea journey, opt for a high-speed catamaran or hydrofoil (also known as "Flying Dolphins"). You can also book a Greek island cruise or a private yacht for a tailor-made journey through the Greek islands. However, if you prefer the air over the sea route, you can always fly. Most island groups have at least one island with a domestic airport.
The Greek Island Groups
The Argo-Saronic Islands
Popular islands: Hydra, Aegina.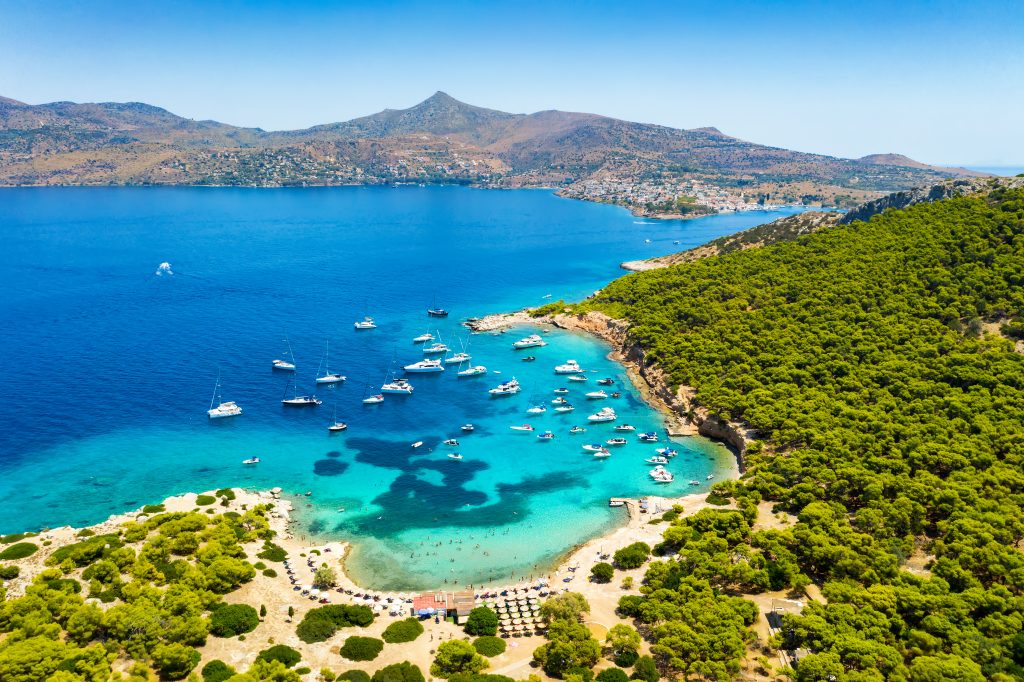 The closest islands to mainland Greece, the Argo-Saronic islands are also some of the prettiest. Visiting the car-free island of Hydra is a must, with its chic boutiques and stony buildings. For a family-friendly scene, Poros offers tree-shaded beaches and Aegina features a welcoming port town and sandy shores.
The Cycladic Islands
Popular islands: Ios, Mykonos, Paros, Milos, Santorini.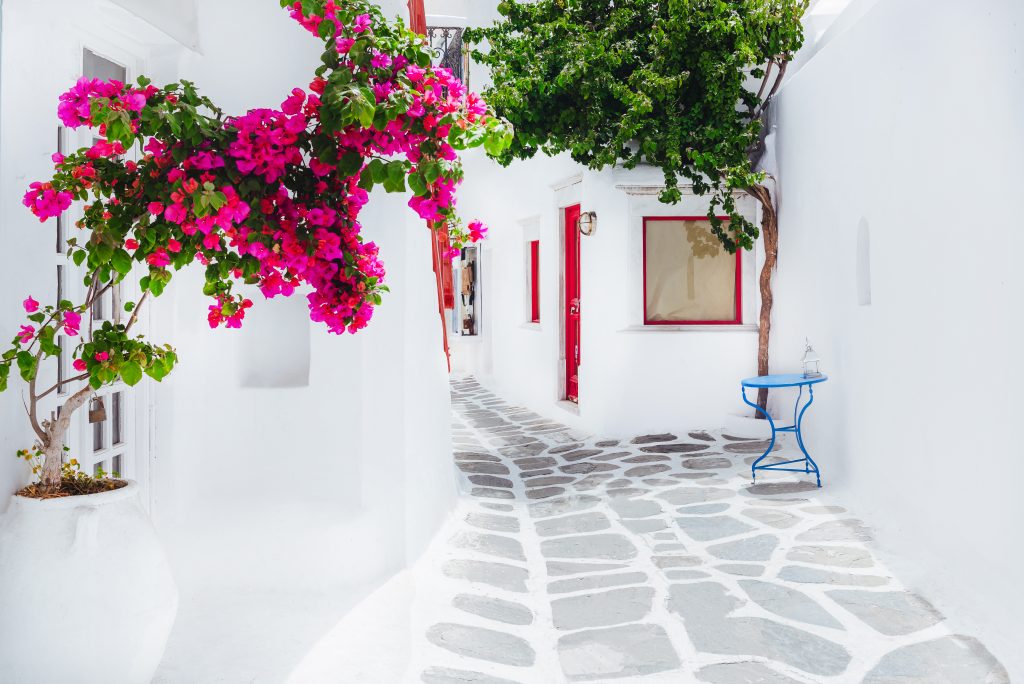 You'll find this mesmerizing group on every Greek Island Travel Guide! The Cyclades are hands-down Greek's most picturesque islands, featuring the white-washed buildings and vivid blue domes gracing postcards and magazine spreads. Mykonos is your go-to spot for upbeat bars and beaches. Santorini is a paradise for honeymooners or those looking for a romantic spot to pop the question. And Milos is home to more than 70 different beaches, each one seemingly more beautiful than the last.
The Dodecanese Islands
Popular islands: Kos, Patmos, Rhodes.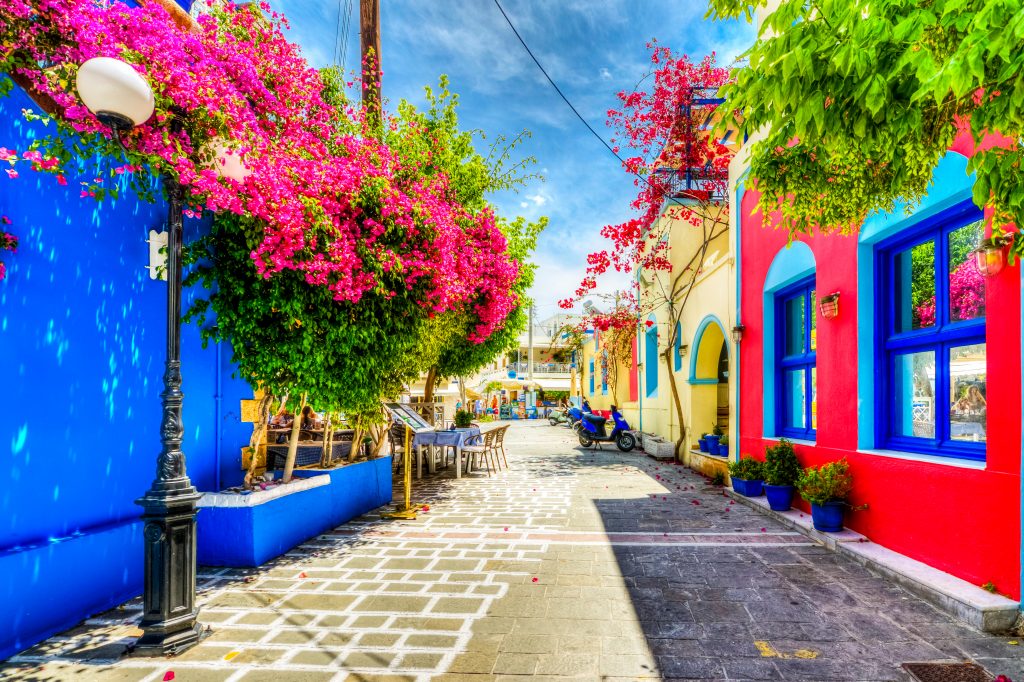 Made up of 12 islands and multiple smaller islets, the Dodecanese islands are a paradise for travelers who enjoy the outdoors. Discover ancient Greek towns, scuba diving locations, and green hills for hiking and cycling. One thing is for sure: there will never be a dull moment while island-hopping in this region.
The Ionian Islands
Popular islands: Corfu (Kerkyra), Kefalonia, Paxos, Zakynthos.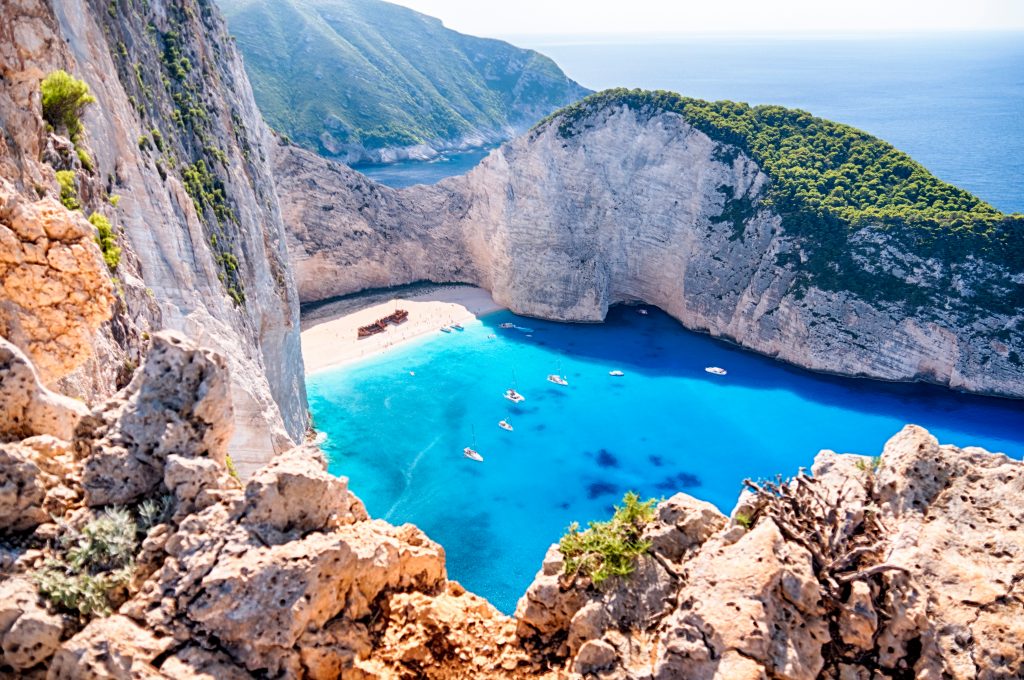 Located along Greece's west coast, the Ionian islands are heavily influenced by their Italian heritage. Many of them still go by both their Italian and Greek names. One of the most iconic of these islands is Corfu. With charming Old Towns and unspoiled beaches, the Ionian islands are possibly the most exquisite of them all.
The Northeast Aegean Islands
Popular islands: Ikaria, Lesvos, Samos.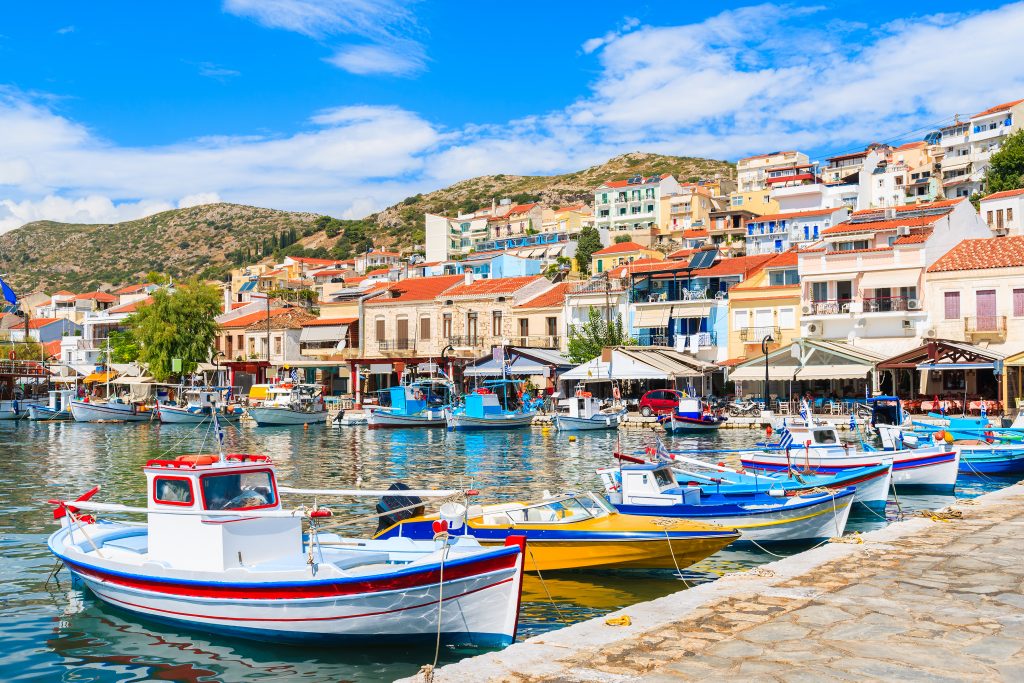 Located off the coast of Turkey, the islands' mixed cultural heritage still permeates through the small towns' architecture and you can feel the Byzantine influence throughout your visit. This group is perfect for travelers looking for an off-the-beaten-path adventure. The islands have been shielded from mass tourism and remain virtually unchanged throughout the centuries.
The Sporades Islands
Popular islands: Skiathos.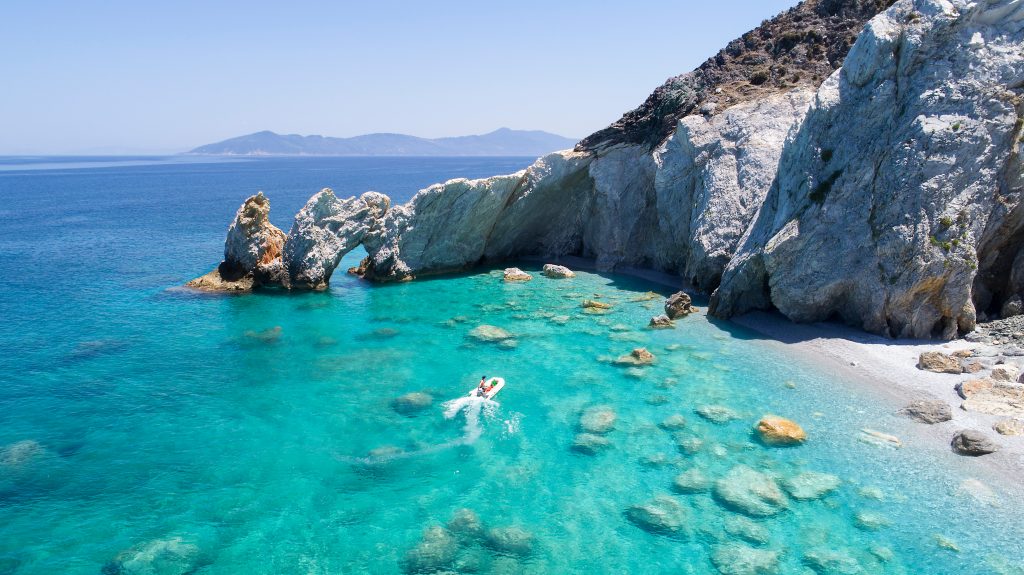 Out of the 24 islands in this group, only four are inhabited – and you'll recognize them if you've seen the movie, Mamma Mia. Lush green pine forests set the backdrop for golden sandy shores, white pebble coves, and traditional Greek villages. If you want the authentic Greek island experience, don't miss these gems.
Crete Island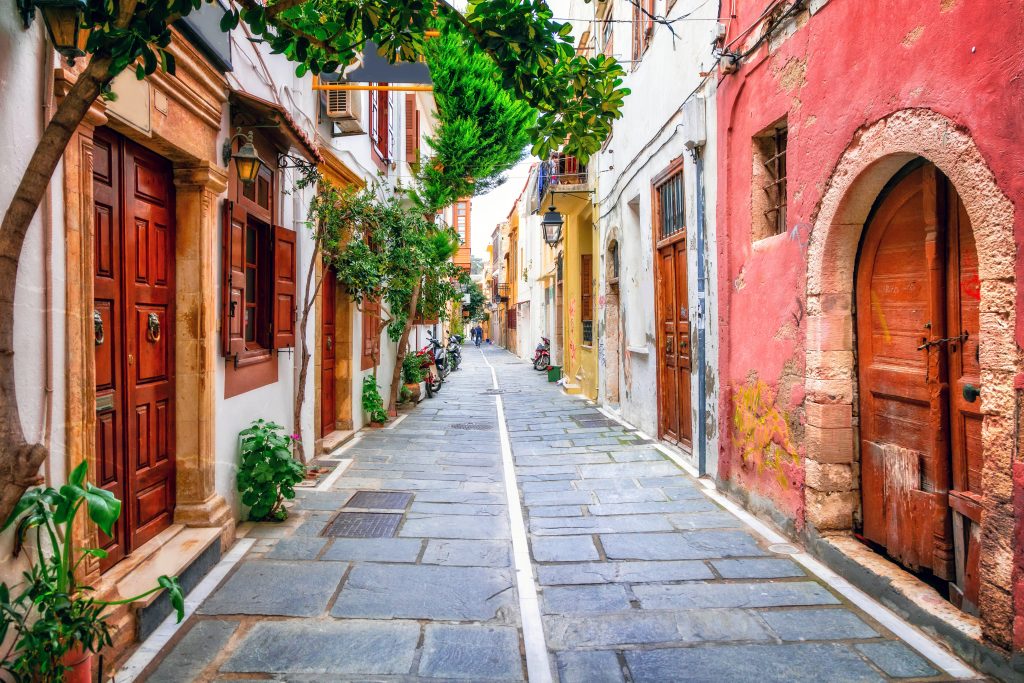 The largest of the Greek islands, Crete is also the only one that geographically stands out from the rest! It's the southernmost island, located roughly halfway between Europe and Africa. With a coastline stretching for over 1,000 km, you'll find luxe resorts, incredible beaches, historical ruins, and charming towns to explore. Not to mention, some of the best food in all of Greece!
Whether you are looking for an island getaway on a private beach, a stroll through historic cobbled streets, or an outdoorsy hiking adventure, the Greek islands have it all. Want to soak up the culture and history of Greeve in the capital Athens? Read our Athens Travel Guide. Looking to make your vacation more aesthetic? Check out our Athens Design Guide.