Year after year, Greece is one of the most sought-after destinations! Travelers from around the world flock there for two reasons: its historical ruins and dazzling islands. Combine the best of both worlds by visiting Athens and at least one Greek island during your stay! Out of thousands, Corfu stands proudly as one of the most iconic. From idyllic beaches to rugged landscapes, Corfu has a lot to offer travelers looking for a dreamy getaway. With 377 km stretching between the capital city and mythical island, here are the best options for getting from Athens to Corfu!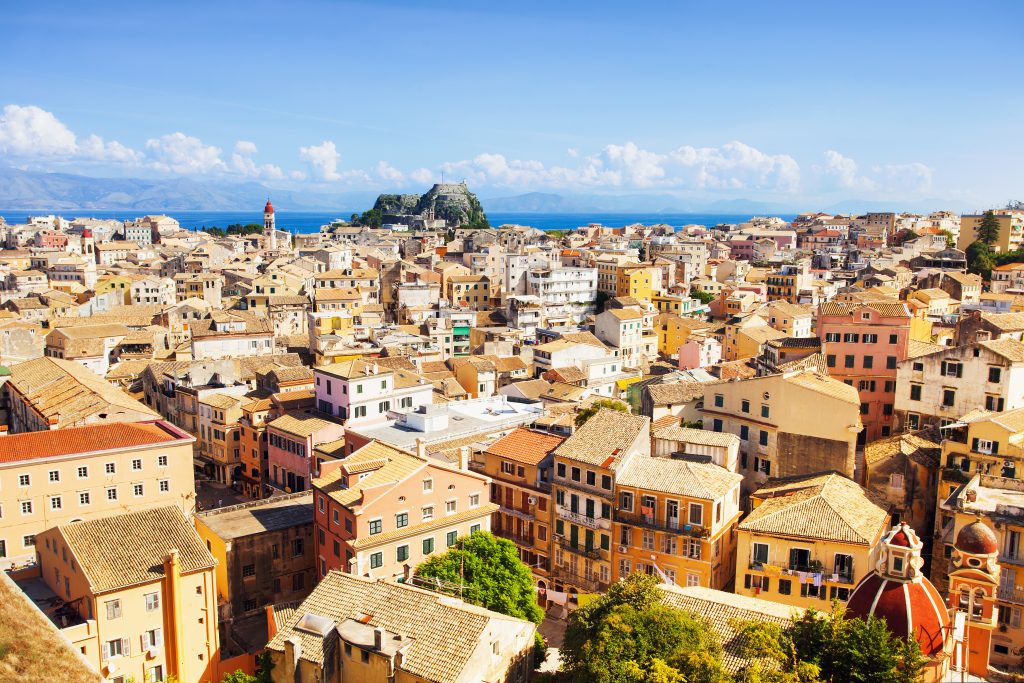 Ferry
Taking a bus or driving, then hopping on a ferry, allows you to take a deeper journey through the Greek countryside. Departing from Athens, you can drive or board a bus heading north to the port town of Igoumenitsa. There are daily departures from the Athens Bus Terminal. Tickets cost around €30 and the journey will take you about 8 hours. From the charming port town of Igoumenitsa, you'll have plenty of ferry options to either Corfu Town or Lefkimi on Corfu Island. The ferry (which accommodates both passengers and cars) takes less than 2 hours and costs €4 per person (plus €30 if you're bringing a car onboard).
Fly
By far, the most comfortable and convenient way to get from Athens to Corfu is by plane. With Athens International Airport being the main base for many of Greece's domestic carriers, there are daily flight options! Both Aegean Airlines and Olympic Airlines offer several flights between Athens and Corfu every day and the direct flight takes just 1 hour. Getting to and from both airports is quite simple! From Athens' city center, you can take a bus, get on the metro, or hail a taxi to get to the airport. Upon arrival, the Corfu Airport Bus will take you to the heart of Corfu town in minutes.