Iceland is an island of extreme contrasts – its dramatic landscapes, shaped by fire and ice, are sure to take your breath away. Iceland is a nature-lover's paradise, with volcanoes, hot-springs, lava fields, glaciers, underground caves, and ice fields to explore. Its untouched countryside is stunningly beautiful and perfect for hiking and bird watching, while its sea offers some of the best whale-watching excursions in the world! In the winter months, there are endless nights. And in the summer, the country is bathed by the midnight sun. With so much to experience, there is truly something for everyone. Our guide to the Best Things to Do in Iceland offers some ideas to get you started! 
Explore Reykjavik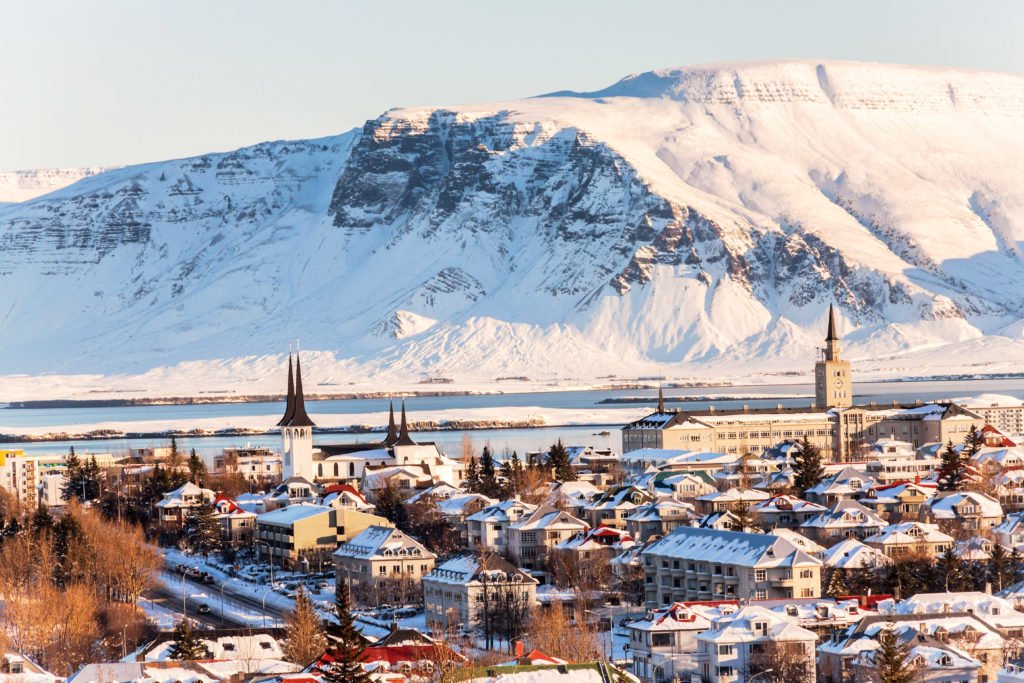 Situated on the south-west coast, the island's capital is perfect to explore on foot – with museums, art galleries, and botanical gardens to keep you entertained. One of the best places to get a panoramic view of the skyline is from atop Hallgrimskirkja, a dramatic looking church built in a contemporary concrete design inspired by the Svartifloss Waterfall! Lougavegur is the main street, lined with shops, restaurants, pubs, and micro-breweries. Its the perfect place to enjoy a traditional Icelandic meal and people-watch in the process. The harbor is another popular area, where fishermen can be seen unloading their daily catch. Reykjavik has an up and coming nightlife with music bars, nightclubs, and weekly concerts. Reykjavik is also the perfect launch-pad to explore all of Iceland's top attractions, with an abundance of tours available leaving from the capital.
Discover Kerid Crater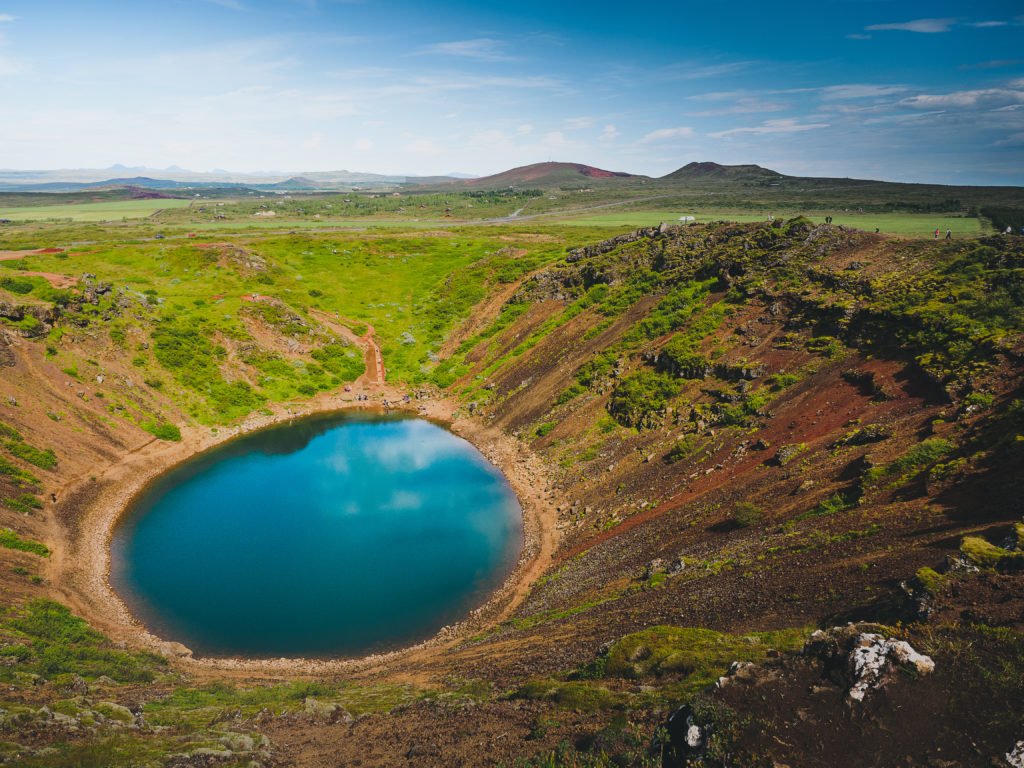 Kerid Crater is the best known of three craters in the area (the others are Seydishólar and Kerhóll). Surrounded by the reddish rocky slopes of an old volcano, Kerid is at least 3,000 years old and filled with a lake that is 55 metres in depth! Kerid Crater is one of the highlights of Iceland's iconic Golden Circle route – an absolute must for your itinerary!
Visit Thingvellir National Park
The UNESCO World Heritage Site of Thingvellir National Park is a truly remarkable place – where the Eurasian and North American tectonic plates meet! The gap between the two plates is slowly widening, and there is a water-filled gully between the fault lines that widens by 2.5 cm each year. For those who enjoy diving and snorkeling, the park is renowned across the world for its underwater adventures.
Experience Glaciers & Geysers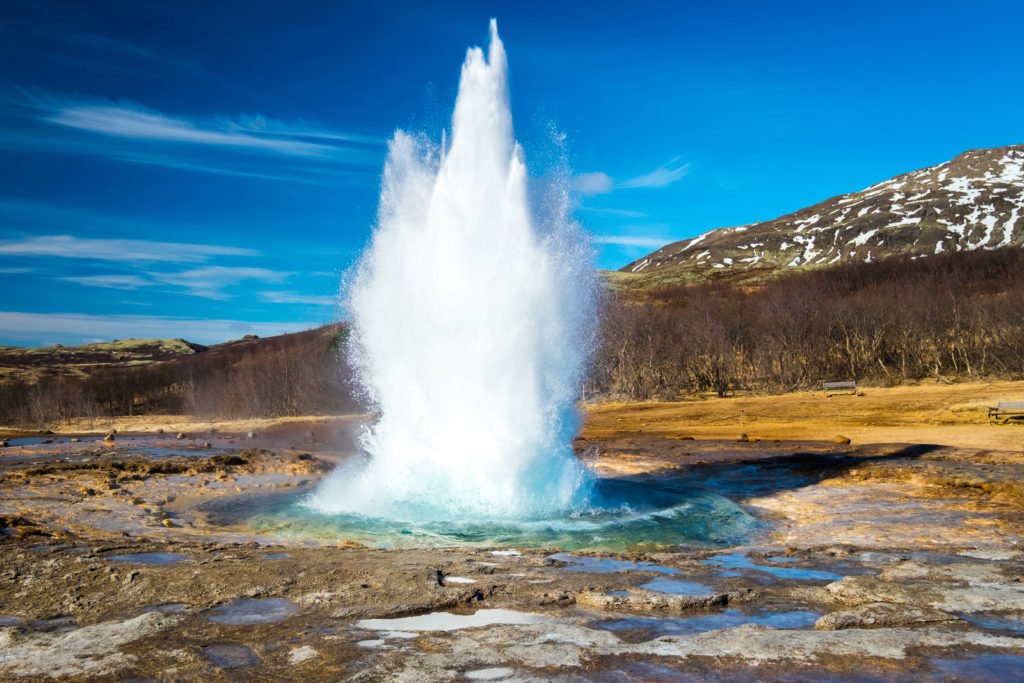 Iceland has some of the largest glaciers in Europe! Vatnajökull is 8,000 square kilometres of ice with glaciers and frosted caves. And Jökulsárlón is a glacial lagoon, with thousands of icebergs that have broken from its glacier. At Langjökull, a 500 metre tunnel has been carved through the ice, beckoning you to venture in and explore.
The Geysir geothermal area looks like a scene from a Sci-Fi film – with bubbling pools and two impressive geysers: Geysir (almost dormant) and Strokker – which emits a 20 metre plume of boiling water every 5 – 10 minutes.  Nearby, you'll find the 'Great Geysir' – the first geyser to be discovered in the world, its now temporarily dormant. The term 'geyser' comes from the Icelandic 'geysa' meaning 'to gush'. Adrenaline-seekers can snow-mobile along the stretch of a glacier, or descend into the magma chamber of an extinct volcano at Thrihnukagigur.
Unwind in the Blue Lagoon
There are several geothermal spas in Iceland, but the most famous is the Blue Lagoon! This iconic attraction boasts bright blue milky sea water that is rich in silica and minerals. If you feel like being pampered, there are a variety of massages and spa treatments available as well!
Admire Local Wildlife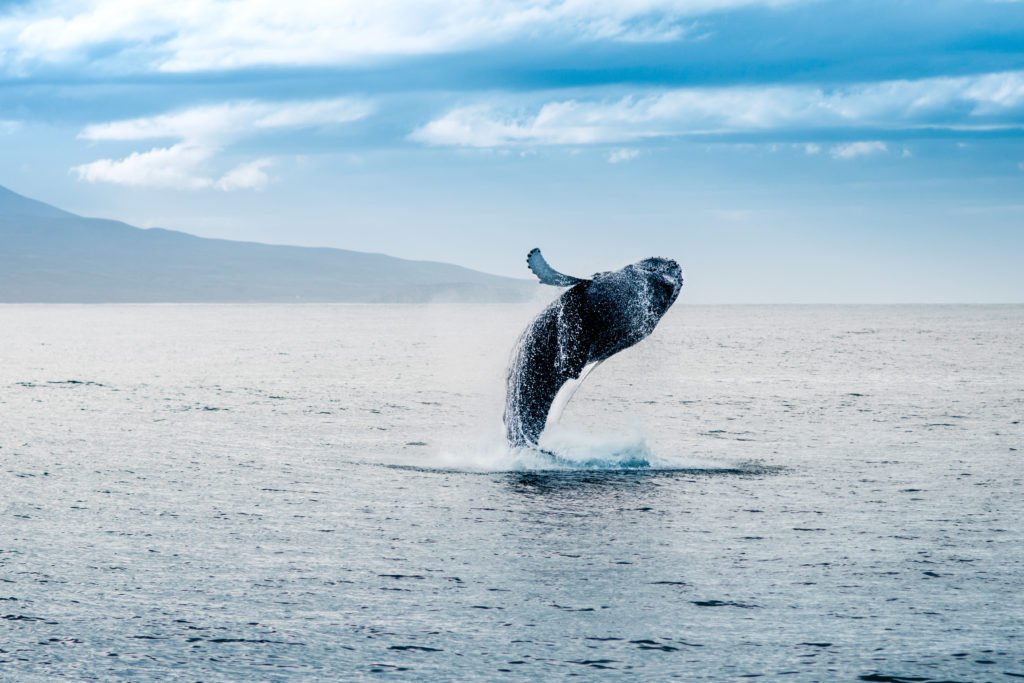 Iceland is a perfect destination for travelers who want to get up close and personal with local wildlife. There are fantastic bird-watching opportunities, and whaling-watching excursions will give you the chance to see Humpback and Minke whales, plus dolphins and porpoises! Jump on a boat to the Akurey and Lundey islands to admire the puffin colonies. Or head to the Snæfellsner Peninsula, home to the Ytri Tunga seal sanctuary!
Take in the Northern Lights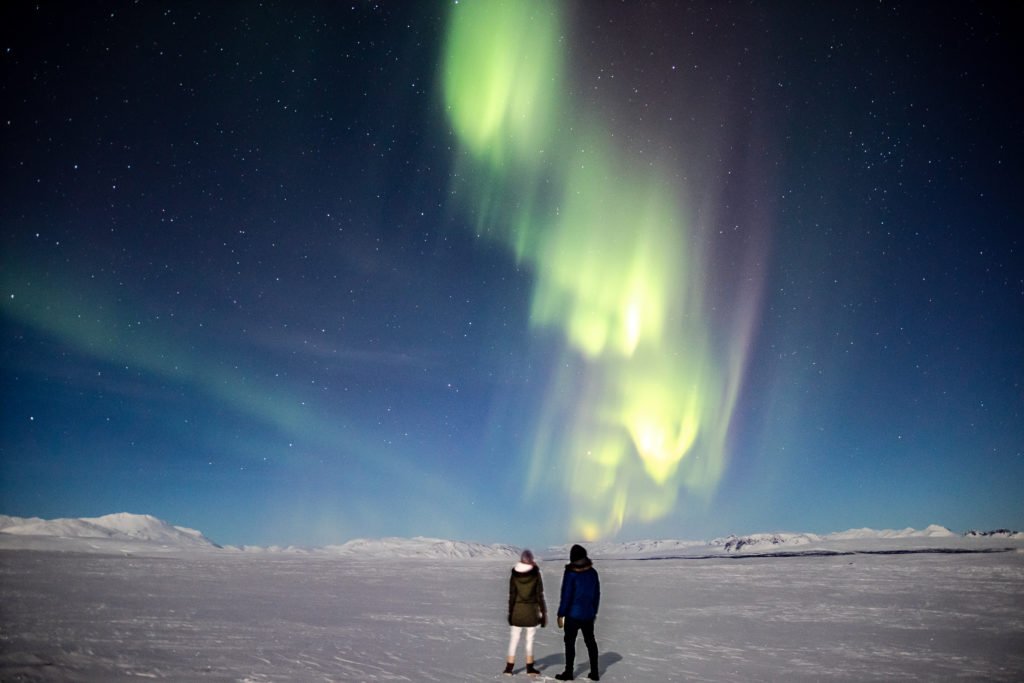 No Best Things to Do in Iceland guide is complete without the iconic Aurora Borealis. Experiencing this natural phenomenon is a must for your itinerary – the ideal time to catch a glimpse is between September and March. On a clear night, you can observe the Northern Lights from Hallgrimskirkja and the Perlan Museum in Reykjavik. But for the most impressive views, journey off the beaten path with expert guides for an unspoiled backdrop to nature's spectacular light show.