No trip to Iceland would be complete without a visit to its iconic Blue Lagoon. And if you're wondering how to visit the Blue Lagoon from Reykjavik, we've got you covered! Situated in the heart of Grindavik, a UNESCO Global Geopark, this geothermal spa is one of the most popular attractions in Iceland! The mineral-rich waters are a remarkable milky-blue, tempting you in for an ethereal dip. It's worth noting that tickets must be purchased in advance to limit capacity and maintain a serene atmosphere. While you're at it, book a spa treatment or make a reservation at The Lava Restaurant – built into the lava wall on the southwest side of the lagoon! Read more about this quintessential Icelandic spa experience in this handy guide.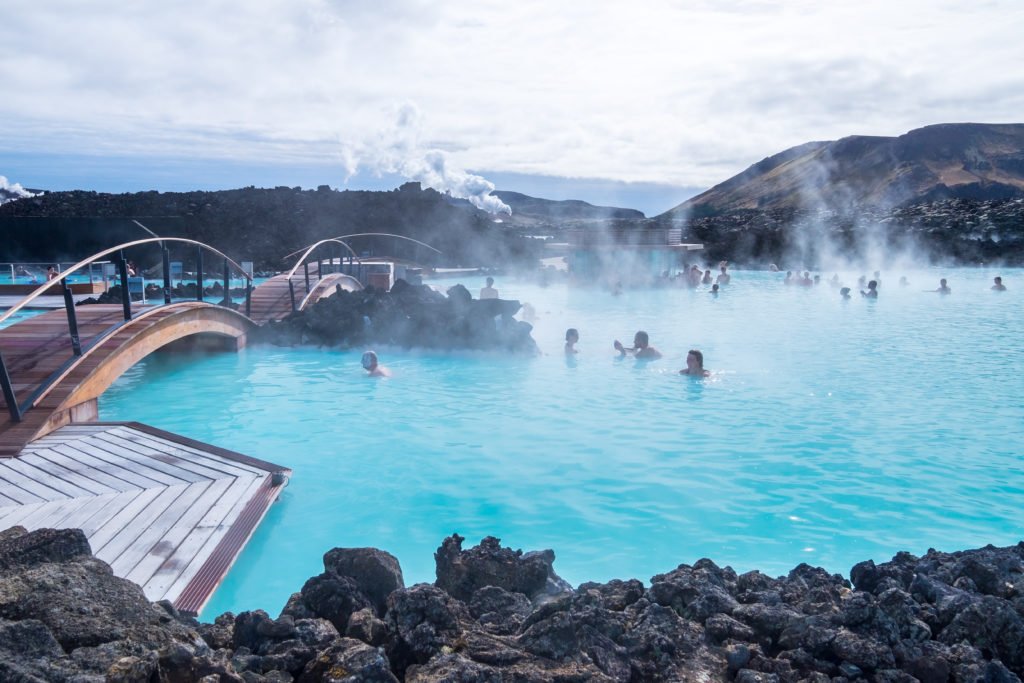 Essential Information
When visiting the Blue Lagoon, it's important to know that there is a minimum age requirement of two years for children. In addition, children ages 2-8 years must wear armbands at all times and be accompanied by an adult. The Blue Lagoon is wheelchair friendly – with a ramp leading into the water and accessible changing rooms available.
Best Ways to Visit the Blue Lagoon from Reykjavik
Hop on a Bus
One of the easiest ways to get to the Blue Lagoon from Reykjavik is by bus. The BSI Bus Terminal is less than 10 minutes walking from Reykjavik city center, with buses leaving to the Blue Lagoon every hour from morning until late afternoon. Bookings can be made easily online, or directly at the Reykjavik Excursions sales desk at the station. The journey takes approximately 50 minutes, allowing you to sit back and take in the stunning scenery as you drive through the countryside.
Get Behind the Wheel
The cost of taking a taxi from Reykjavik to the Blue Lagoon is approximately ISK 35,000 / USD 265. For this reason, it may be a good idea to rent a car instead! This way, you can explore the Reykjanes peninsula at leisure and stop in Keflavik to visit the Icelandic Museum of Rock and Roll!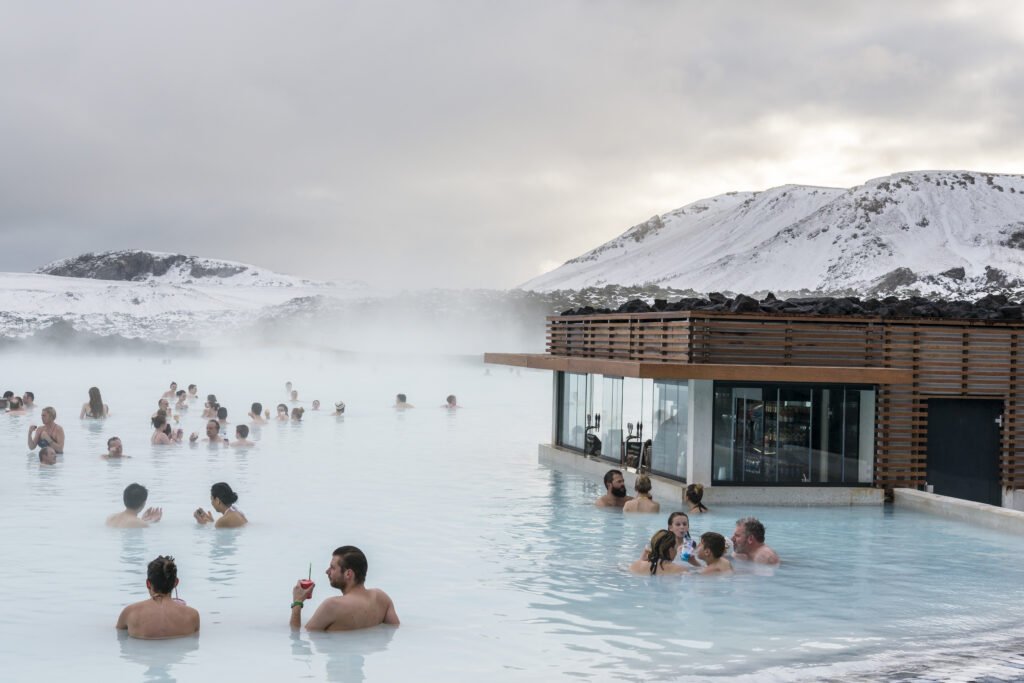 Join a Day Tour
For a hassle-free journey from Reykjavik to the Blue Lagoon, let the experts do the planning so you can relax before you even arrive! Joining a tour is the perfect way to visit the Blue Lagoon from Reykjavik. A comfortable transfer and expert local guides will take your experience to a whole other level! So try this day trip to the Blue Lagoon from Reykjavik, which combines a trip to the Blue Lagoon with a Northern Lights viewing. A stay at one of our choice hotels in the city is a great way to complete a pampering getaway. But if you're too relaxed to journey back, book a night at this indulgent spa retreat right next door.
Go for a Full Package Experience
Prefer a package to take the headache out of your entire stay in Iceland? Peruse our selection of package tours that stop at the Blue Lagoon. From this 4-day whirlwind adventure to a thorough 8-day journey through Iceland, tour packages will make your visit to the Blue Lagoon a breeze. But no matter how you get there, don't miss one of Iceland's most unique experiences!