Step off the well-worn path between the Wadi-Araba border and Petra to discover an oft-overlooked oasis that will make you fall in love. Welcome to Aqaba, a city steeped in a rich history that dates back to pre-biblical times. Ruled by the Romans, Mamluks, and Ottomans, Aqaba was an important trading port in the region. With its amazing history, culture, seaside resorts, a visit to Aqaba is one of the best things to do in Jordan. Our Aqaba city guide will help you discover all this resort town has to offer.
Aqaba's History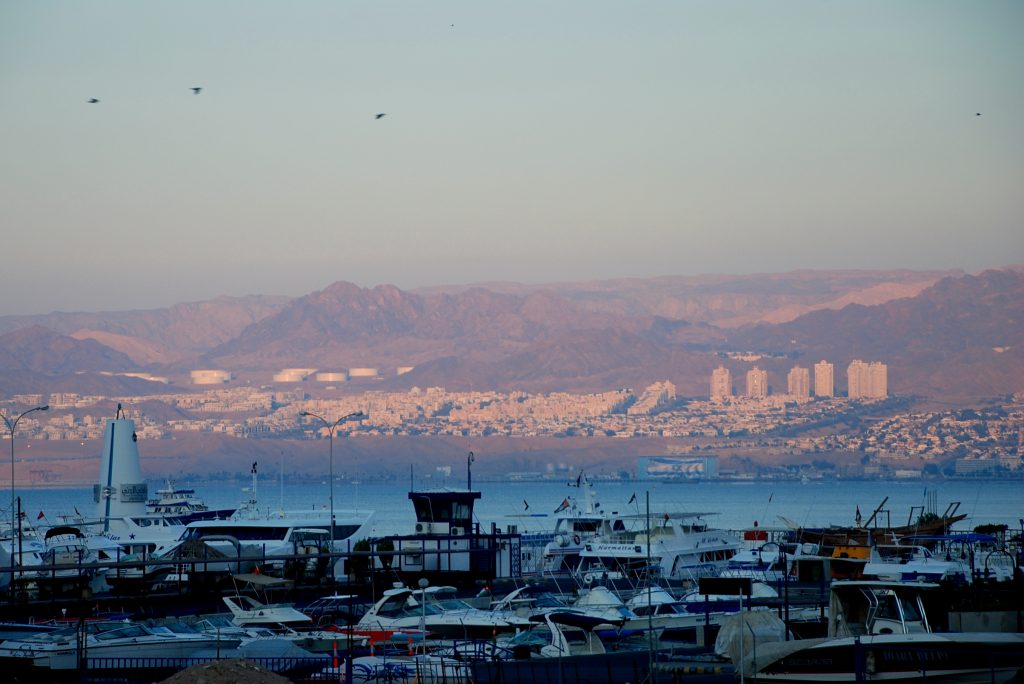 In 1917, the infamous Battle of Aqaba catapulted Lawrence of Arabia into immortal fame. In it, he and the attacking forces of the Arab Revolt emerged victorious over the Ottoman defenders. 15-30 minutes northeast lie the borders of Israel and Egypt. Less than 40 minutes south, Saudi Arabia. It's no wonder why Aqaba played such a vital role in the trade route that ran along the King's Highway, which you will no doubt follow on your way to Petra. But as you move along with bubbling anticipation to take in one of the great wonders of the world, don't miss out on the chance to explore this coastal gem of the desert.
How To Visit Aqaba
Situated 15 minutes from the Wadi-Araba border with Israel and 20 minutes from the Aqaba International Airport, Aqaba's town center is a natural rest stop for Petra-bound travelers. Take a taxi or public bus from the border or airport. Or join a tour to Petra from Eilat that offers enough time in Aqaba to soak up the experience.
What to Do in Aqaba
Here's the run-down of all the best things to do in Aqaba. These Aqaba tours and packages make it easy and fun to discover the town's highlights and hidden treasures.
Old Town
A leisurely walk from Aqaba's bustling waterfront, the city's old town offers a taste of days long passed. The heart of the city is the souk. Aqaba's market is filled with hand-crafted keepsakes you can peruse as the scents of cardamom and jasmine waft in the air. When you finish shopping, wander over to the 14th-century remains of the Mamluk fort. Or, lose all sense of time at the Aqaba Archeological Museum.
Souk By The Sea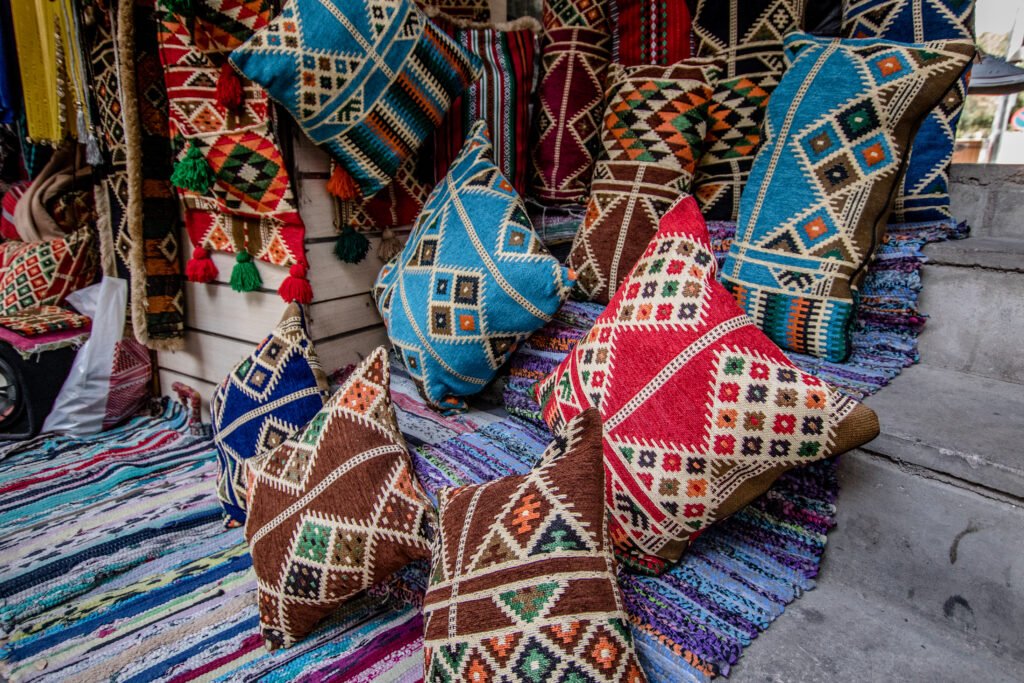 Jordan's only seaport celebrates its history each Friday with Souk By The Sea. It features over 50 local artisans, live music, and traditional delicacies. From October through May, this weekly market invites you to experience the vibrant culture and support local artisans while finding treasured pieces to carry home along with your memories.
Ecotourism & Wilderness Adventures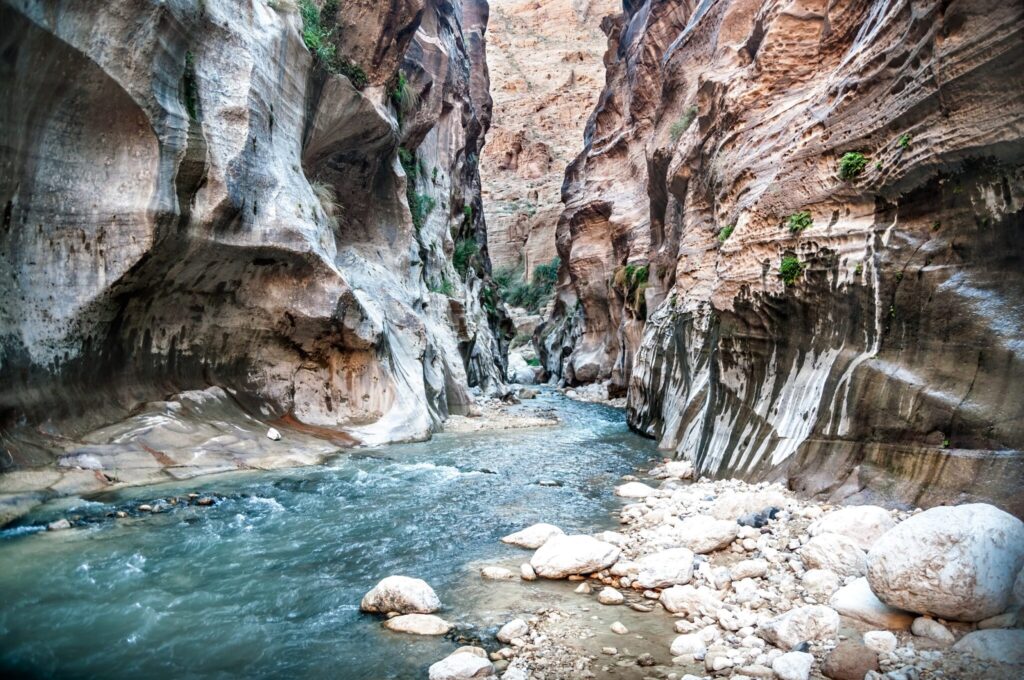 Aqaba's position in the region makes it a vital stop for migratory birds as well as traders. Its location at the crossroads of Asia, Europe, and Africa means that migrating birds from all three continents can be seen together in one location. The Aqaba Bird Observatory is responsible for the monitoring and protection of migratory birds as they travel between Europe and North Africa. Nearby, you also have the ethereal desert landscape of Wadi Rum. Take a wild jeep safari tour or a private hiking tour to witness the Mars-like landscape by day. Or, try a Stargazing Experience in Wadi Rum from Aqaba– a unique and once-in-a-lifetime stargazing experience that takes advantage of the excellent visibility. Or experience natural pools, hot springs, and beautiful rock formations with this Wadi al Hasa Private Hiking Tour.
Water Sports & Activities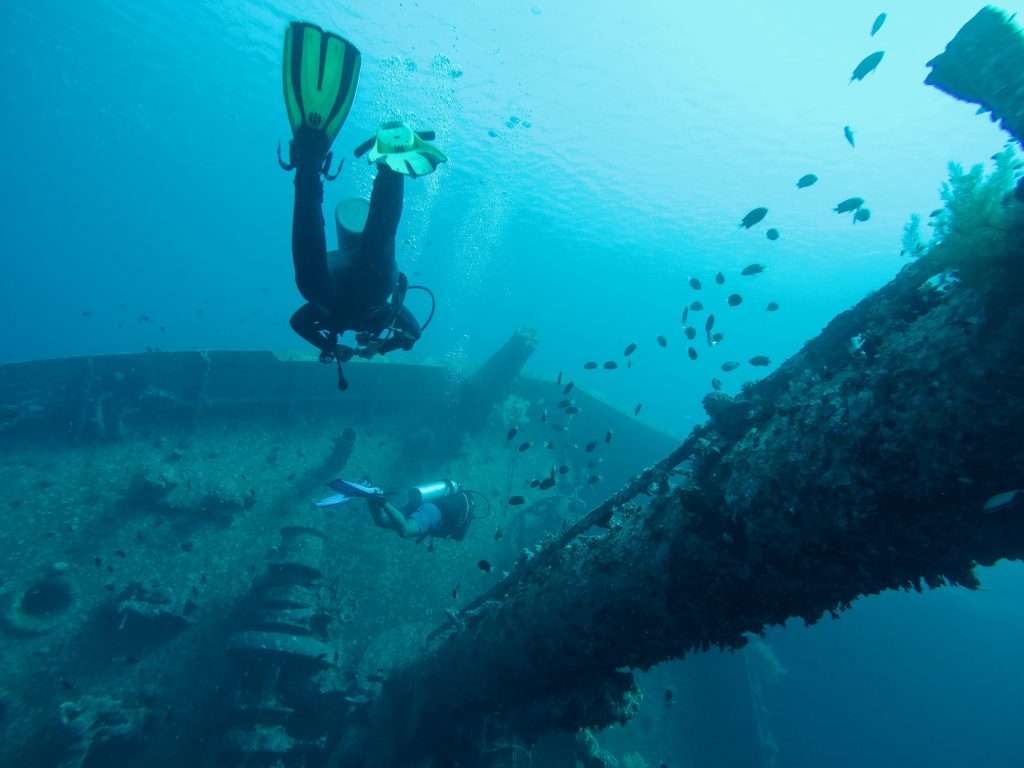 The Red Sea is home to some of the most spectacular aquatic wildlife in the world. For this reason, Aqaba attracts divers to its crystal waters filled with corals, fishes of all colors, dolphins, turtles, and even the gentle Whale Shark. Tourism is an important part of the local economy, and the protection of Red Sea marine life is of paramount importance. That's why great efforts are made to ensure their protection from the impact of tourism. Derelict ships and military vehicles have been strategically sunk to create artificial reefs, which provide permanent homes for corals to flourish and entrancing diving experiences for those keen to explore the underwater world. Explore all this from the comfort of a cruise with our Red Sea Cruise & Snorkeling Experience from Aqaba.
Food
As a port city, it's no surprise that Aqaba prides itself in having some of the freshest and most delectable seafood available. But its cuisine offers options for all types of taste buds. Vegans and vegetarians will delight in local favorites like hummus, falafel, and a seemingly endless variety of fresh salads. Meat enthusiasts will find temptation in Aqaba, where the sizzling scents of kebab beckon like a siren's call. Then there is the treasured local festive dish, Sayadia – composed of rice, fish, and a complex spice blend. Learn to prepare it with a local with this intimate cooking class. Regardless of your culinary preferences, don't forget to sample the local coffee. Its perfect combination of strong and sweet embodies the hospitality of the region.
Accommodation
No Aqaba city guide would be complete without mentioning one of the city's most prominent features – its hotels and resorts. When in Aqaba, we have one word of advice regarding accommodation: UPGRADE. Aqaba is the perfect place in your journey to upgrade accommodation for two reasons. Firstly, it's likely an intermediary spot on your journey, so you're definitely tired and still have a ways to go. Second, Aqaba boasts a resort town, yet the luxe accommodations are still affordable. One of our favorites is Al Manara, a Luxury Collection Hotel – and you can see more in our where to stay in Aqaba guide. There are also a few great spas to explore that we mention in our Wellness Guide.
Aqaba and Beyond
Aqaba is the perfect gateway to soak up relaxation and the perfect gateway for further adventures. Once you're refreshed and filled with hummus and memories, yalla Petra! Here's where to stay there in case you'd like to shift hotels to be closer to the action. But you can just as easily experience the majestic site on a Petra day tour. Or cross two Jordan highlights off your list with this two-day tour to Petra and Wadi Rum.