Getting to Mekong Delta from Ho Chi Minh City is easy! It's a superb day trip offering visitors the opportunity to view vast agricultural landscapes and a unique ecosystem that acts as the major food source for Vietnam. The Mekong River stretches all the way from the Himalayas, passing through several countries before reaching Vietnam. This fascinating region is peppered with ancient pagodas, traditional villages, and colorful floating markets – a delight for photography lovers. There are several ways to reach the Mekong Delta from Ho Chi Minh – you can enjoy a tour via a private car, a speedboat excursion, a bus trip, or even arrive at the river via motorbike!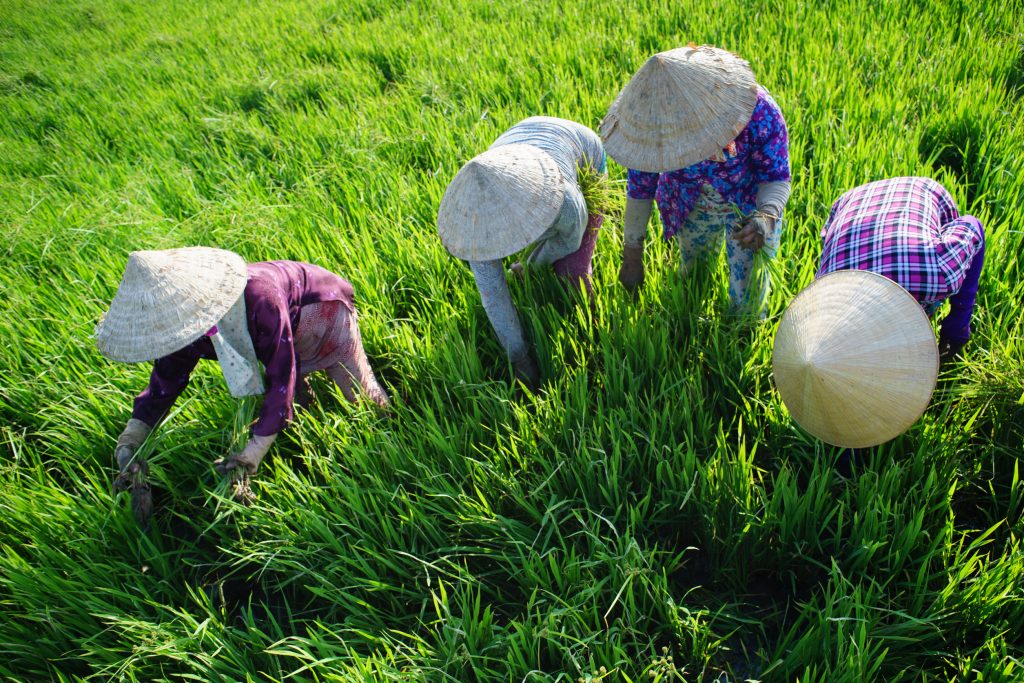 Private car to Mekong Delta from Ho Chi Minh City
It's not unusual to hire a car and driver in Vietnam, and there are plenty of reputable services in Ho Chi Minh that are reasonably priced. The Mekong River Delta can be accessed from My Tho – just 1.5 hours south of Ho Chi Minh. If you wish to stop and admire the floating markets and ancient pagodas of Can Tho, the journey can take around 2.5 hours. It's possible to book private car tours from your hotel or online in advance. This a superb option for families and groups traveling together as there is just one fixed price per vehicle. A standard 4-seater, air-conditioned car with driver will cost around $65-$75 USD.
Bus to Mekong Delta from Ho Chi Minh City
There are several companies organizing bus tours to Mekong Delta, but if you wish to experience your own adventure, you can travel by public bus from Ho Chi Minh to Can Tho. This is the largest city of the Mekong Delta, famous for its beautiful Buddhist pagodas, natural beauty, and colorful floating markets. Buses depart regularly from Mien Tay Bus Station (also known as Western Bus Station) in Ho Chi Minh with tickets costing between $7 and 14 USD each way. The fastest services available are Thanh Buoi or Futa Bus Lines with a journey time of approximately 3-4 hours.
Speedboat to Mekong Delta from Ho Chi Minh City
Most hotels and tour operators in Ho Chi Minh offer speedboat trips to Mekong Delta, offering glimpses of everchanging scenery and vegetation of this stunning region. Aboard the boat you can sample a range of tropical fruits as you glide past villages and fishing boats bringing in their daily catch. If you wish to embark on a private trip of the waterways, drive 70 kilometers south from Ho Chi Minh to Tan Long Dock near My Tho. You can hire independent local boats and skippers from the dock to explore the delta.