Hoi An sits on the coast between Hanoi in the north and Ho Chi Minh City in the south of Vietnam. It's a picturesque city with ancient temples, historic buildings, and colorful markets. Getting from Hanoi to Hoi An can be easy and fun if you research your options beforehand! Here are some of the best ways for getting from Hanoi to Hoi An – whether you choose to hire a car and stop off at regional landmarks along the way, enjoy a scenic train ride, or fly to maximize the time at your chosen destination, you're sure to have a memorable journey.
Fly
The quickest way to travel from Hanoi to Hoi An is by air. There are no direct flights to Hoi An, but the nearest one is just 45 minutes away in Da Nang. With a flight time of just 1-hour and 15 minutes, flying is a convenient way to travel to Hoi An, taking in the Vietnamese coastline from along the way. Fly Vietnam, Bamboo Airways, and Jetstar all offer flights from Hanoi to Da Nang several times a day, which can cost as little as $35 USD per person if you book in advance. On arrival to Da Nang, you can travel to Hoi An with a shared shuttle bus for around $6 USD per person – if you have time, don't miss out on exploring this unique city before continuing to Hoi An!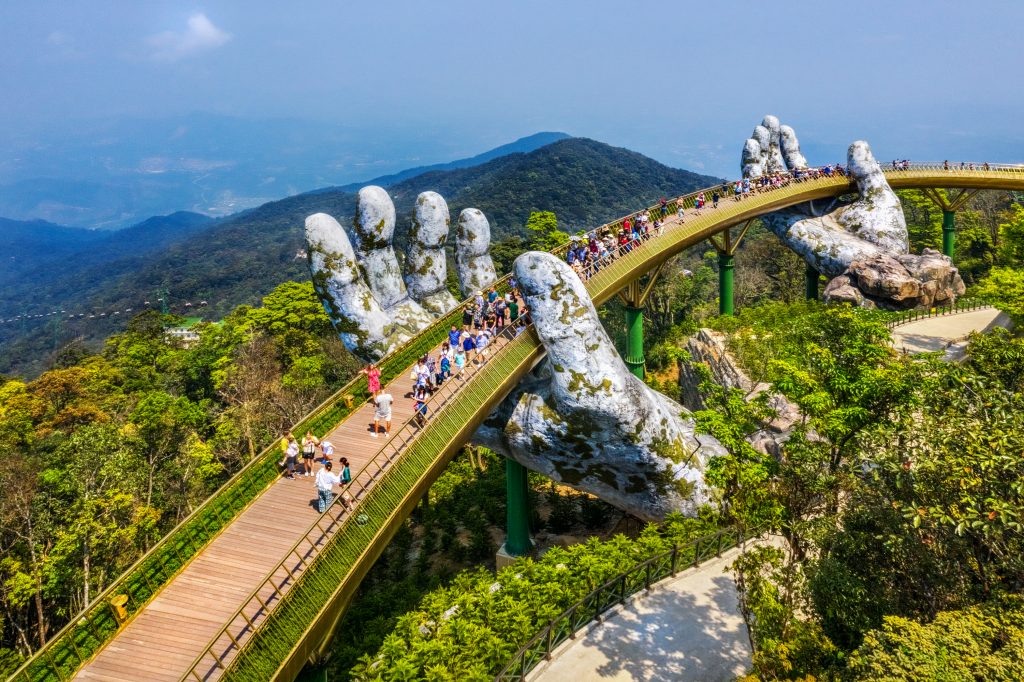 Hop on a Bus
Hung Thanh bus services offer a direct route from Hanoi to Hoi An – for around $16 USD per person for a single trip this is the cheapest way to travel to your destination. It may not be the most luxe journey, but the bus provides reclining seats so that you can sleep during the 17-hour trip. If you're looking for adventure and don't wish to drive, taking the bus to Hoi An enables you to meet like-minded travelers and locals while admiring the breathtaking countryside.
Take a Train
Traveling by train from Hanoi to Hoi An allows you to enjoy all the glorious coastal scenery en route. Although the train only takes you as far as Da Nang railway station, it's still a popular way to travel to Hoi An. The journey time is around 16 hours and the ticket cost is around $40 USD per person one-way. You can opt for a premium seat or a shared 4 or 6-berth compartment if you're traveling overnight. The train offers food and drink on board, and you can carry up to 20 kg of luggage per passenger. If you wish to travel in the lap of luxury, Livitrans train service offers private berths with facilities for approximately $90 USD. On arrival in Da Nang it's a quick 45-minute shuttle bus or taxi ride to Hoi An.
Drive
If you have time to spare and enjoy seeking out adventure, you'll enjoy driving from Hanoi to Hoi An, stopping to visit historic landmarks along the way. The distance is around 800 kilometers, so it's recommended to spread your journey over 2-3 days. Throughout your Vietnamese road trip you can visit the beautiful Phong-Nha Ke Bang National Park, the Vinh Moc Tunnels, and a variety of pagodas and ancient cities. It costs more to drive when you take into consideration the cost of renting a vehicle, fuel, and accommodation, but if you want to see the real Vietnam, off the beaten track of major tourist trails, it's the ultimate adventure. For those unsure about driving in a foreign land, there is another alternative – you can book a professional driver to transport you from Hanoi to Hoi An.