Visiting Plitvice Lakes National Park is a must when in Croatia. Located halfway between Zagreb and Zadar, the park is a wonderland of natural beauty. With 16 crystalline turquoise lakes, winding pathways, cascading waterfalls, and lush forests, it's the perfect place to reconnect with nature. The park is populated with boar, deer, wolves, bears, and numerous rare bird species. As a result, it's an ideal destination for wildlife lovers, so don't forget your camera! Covering 300 square kilometers in total, it's the perfect place for a day trip or longer. It's easy to reach the park from Zagreb and Split – here are some of the easiest ways to get there!
Visiting Plitvice Lakes National Park From Zagreb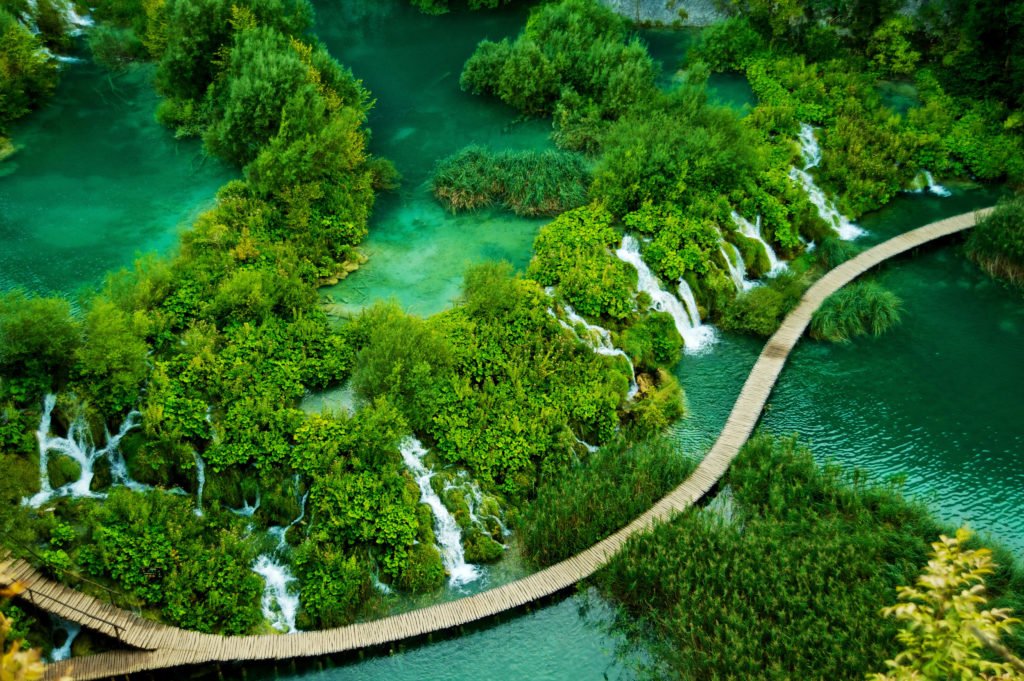 Bus
If you're staying in Zagreb, you can catch the bus from Autobusni Kolodvor Zagreb main bus station. Buses operate year-round with a journey time of around 2.5 hours. During the summer months, it's possible to enjoy a day trip, with buses departing early from Zagreb with a late return from Plitvice Lakes. Tickets can be purchased online prior to departure or from Zagreb bus station. The cost of a one-way ticket average between $10-$16.
Tour
If you prefer a hassle-free journey to Plitvice Lakes National Park, book a day tour from Zagreb! These fabulous guided tours operate on Mondays and Wednesdays with air-conditioned comfort! Explore the stunning nature of Plitvice Lakes on foot and via a serene boat ride. Lunch is included, served in a traditional Croatian restaurant where you can enjoy regional delicacies. In addition, the return journey includes a visit to the Old Rastoke Mill and Open Homeland War Museum. You can also combine tours in Zagreb, the Istrian coast, Plitvice lakes, and more with a 7 Day Secrets Of Zagreb & Istrian Coast Tour Package.
Drive
Plitvice Lakes National Park lies 130 kilometers south of Zagreb. If you plan to hire a car, it's a relatively easy drive with a journey time of less than 2 hours. Leaving Zagreb, follow signs for the E65 route heading towards Karlovac. Once there, transfer to Highway 1. This road transports you to the edge of Plitvice Lakes National Park. During the summer months (June to September) the entrance cost to the park for adults is $44.50 and $18 for children (7-17 years). Prices reduce by almost half during May and October and even less for winter months.
Visiting Plitvice Lakes National Park From Split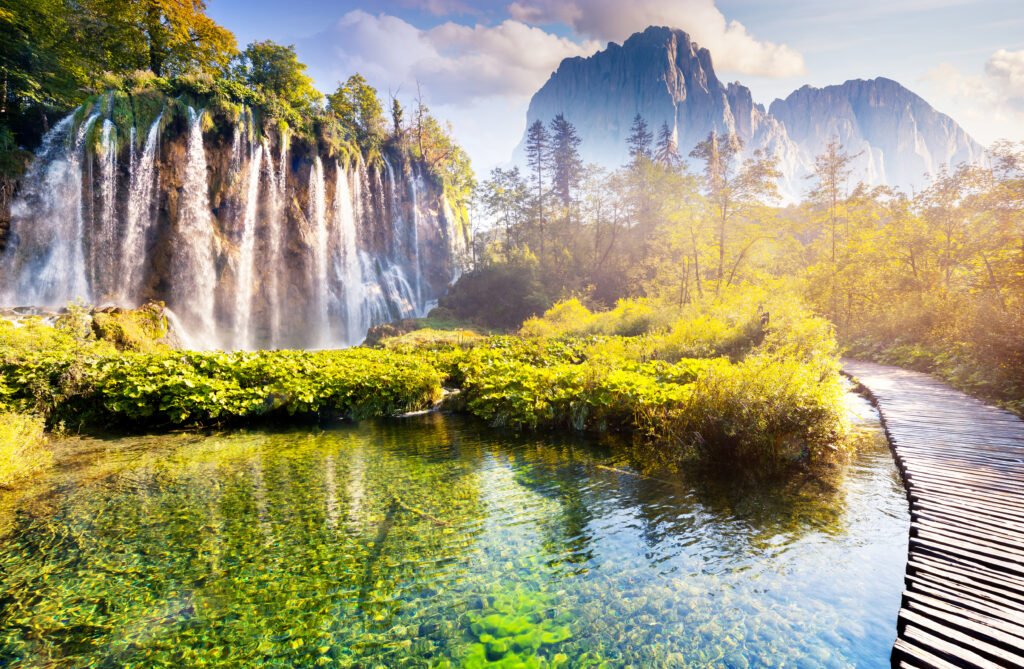 Bus
Taking the bus from Split to Plitvice National Park is relatively easy, although you may need longer than a day due. If you plan to travel by bus, consider arranging an overnight stay somewhere near the park. From Split bus terminal the journey takes between 4–4.5 hours and costs $20-$25 one way. Most tickets can be purchased online prior to your journey. Some buses stop in Skradin (Krka National Park), Zadar, and Trogir where you can explore Game of Thrones filming locations!
Tour
This incredible guided tour from Split to Plitvice Lakes is available each Tuesday, Friday, and Sunday. You can experience Croatia's oldest and largest national park with a hassle-free journey. Admire stunning waterfalls, tranquil lakes, and flora and fauna unique to this region. The tour offers a full day experience of some of Croatia's natural masterpieces, with a return to Split the same day – a difficult feat using public transport! If one day just isn't going to cut it and you'd like a more all-inclusive tour in the area, consider the 6-day Split, Dubrovnik & Plitvice Lakes tour package, which combines 3 UNESCO World Heritage sites into one fabulous journey.
Drive
It's a picturesque drive through the Croatian countryside from Split to Plitvice Lakes National Park. The route is relatively easy to navigate. Begin by driving along the E65 route towards Zadar, then join E71, 522, and finally Highway 1. The journey time is around 3 hours by car, making it the quickest way to travel to the park. This is classic road trip territory; therefore, it's wise to spend a couple of days exploring the picturesque towns and cities en route. You'll pass medieval Šibenik and bustling Zadar along the way – both packed with impressive architecture, historic attractions, and fine restaurants.
Plitvice Lakes National Park is just one of many beautiful places to visit in Croatia. If you prefer to have a multi-day itinerary mapped out for you, explore these tour packages that include visits to Plitvice Lake and beyond. And check out where to stay in Croatia for curated picks of the top hotels in the country.