In a country full of natural wonders like Croatia, one might overlook the cities. However, in recent years, Zagreb has made a name for itself as a popular European city destination – and rightfully so. The city's charming medieval streets are bustling with historical sites, quirky art galleries, fabulous hotels, and Croatia's trendiest food scene. Our Zagreb City Guide covers the highlights and experiences you don't want to miss!
When to Visit Zagreb
In general, Croatia enjoys pleasant weather year-round. But if you want to make the most of your trip to its capital city, visit Zagreb between April and September. During these months, Zagreb enjoys sunnier days and warmer temperatures. Keep in mind, though, that July and August are the peaks of the travel season in Croatia. So you'll want to avoid visiting during those months if you wish to escape the crowds. Our guide on getting to and from Zagreb airport will help your travel plans.
What to See in Zagreb
You can spend as little or as much time as you like in Zagreb. While 24 hours is enough to cover the highlights of our Zagreb City Guide, with a few more days to spare you'll be able to explore at a more leisurely pace. Not only that, but you'll be able to discover some gems off the beaten path. Going on a tour of Zagreb is a great way to get to know the city more intimately. If you want the opportunity to explore Zagreb's surrounding region as well, consider extending your stay to 4-5 days.
Cultural Sites
Originally, Zagreb grew out of two separate medieval communities. Gradec to the west and Kaptol to the east – and that distinction can still be felt today when meandering through the city's compact historical center.
Originally, Kaptol was where the clergy was based. As a result, this is where you will find Zagreb's most impressive religious presence today. However, the main landmark here is the Zagreb Cathedral. It boasts two 335-feet-high Gothic-style towers making it the tallest building in Croatia.
In the Gradec district, you'll find the city's medieval core. Not only that but most of the city's upscale hotels, restaurants, and bars are also located here. This part of town is filled with interesting museums and art galleries. It's a great place to take a peek into Croatia's culture and history. Leading into this part of the city is the Stone Gate – Gradec's only surviving gate – featuring a fascinating open-air chapel. If you are looking to explore Zagreb's history and culture with an expert local guide, take the Insiders Zagreb City Tour.
Museums and Galleries
Zagreb's cultural scene is quirky, thought-provoking, and offers a captivating look into Croatian society through the centuries. The Museum of Mimara houses a selection of artwork donated by Ante Topic Mimara, a private collector. The collection covers a wide range of items from a variety of time periods. Highlights include paintings by Rembrandt, Goya, and Raphael as well as sculptures by Rodin and Houdon. For more contemporary works, head to Zagreb's Art Pavillion. The Croatian Museum of Naïve Art features an impressive collection of naïve paintings from renowned Croatian and international artists.
One of Zagreb's most unique museums, however, has to be the Museum of Broken Relationships. Here, you'll find a fascinating mix of funny and heartbreaking love letters and personal objects donated from old lovers around the world.
Parks
While Zagreb takes the crown as Croatia's largest urban center, the city offers plenty of green spaces to relax in and explore. For a quiet escape from the city buzz, head into Maksimir Park. This is Zagreb's oldest and largest public park featuring beautifully landscaped gardens, wild natural forests as well as the town's Zoo.
If you're craving waterfront views, enjoy a bicycle ride along Jarun Lake or take a leisurely stroll through "Lenuci's Horshoe". The latter is a unique urban complex made up of landscaped town squares and even a botanical garden.
What to Eat in Zagreb
No Zagreb City Guide would be complete without mentioning its vibrant culinary scene! In more recent years, Zagreb has really come into its own as a foodie destination. Every street corner has its own bistro and restaurant serving the best of Croatian grilled meats and fish with a modern twist. There is plenty to delight the most adventurous taste buds, but you won't want to miss out on classics like strukli, pag cheese, and a refreshing octopus salad. Don't miss out on any of the delicious delights Zagreb has to offer with the Zagreb Food Tour.
And while Croatia may be best known for its wines, Zagreb has a vibrant craft beer scene that can be experienced at places like Mali Medo bar and Craft Room.
Where to Stay in Zagreb
Regardless of your travel style and budget, you'll want to stay in the city's Old Town for easy access to the best that Zagreb has to offer. The Upper Town district is where you'll find the city's trendiest bars, restaurants, and hotels. The city's Lower Town is more recent but still features fabulous architecture and leaves you closer to beautiful gardens, restaurants, and lots of shopping venues. For the full lowdown on the best hotels in each area, check out our guide to where to stay in Zagreb!
Zagreb & Beyond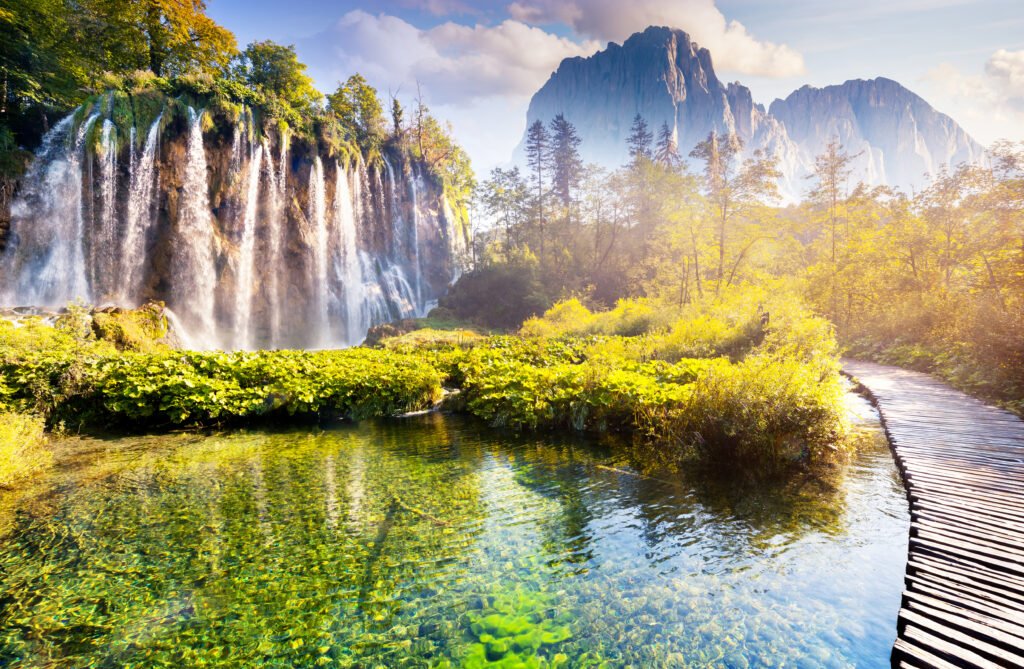 Zagreb is a great base for discovering the rest of Croatia. If you have some extra time or want to take a tour to your next destination, consider a day tour to Plitvice Lakes or Istria! Traveling to and from Dubrovnik is quite easy as well, as our handy guide will explain. But if you want a no-hassle way to see Zagreb, its surrounding area, and beyond, a tour package is a great way to go. See Zagreb, Plitvice Lakes, the Istrian coast, and more with this 7 Day Secrets of Zagreb & Istrian Coast tour package. Or go on a whirlwind adventure through all the highlights of the country on this 13 Day Secrets of Croatia Tour Package. However you choose to travel to Zagreb, you're sure to have an incredible journey.