Croatia's second-largest city is also one of its most popular destinations – especially in the summer months. Nestled between verdant green hills and the turquoise waters of the Adriatic Sea, Split truly combines the best of both worlds: ancient Roman ruins in the city's old town to satisfy any history buff and sandy beaches with a buzzing nightlife to keep you dancing all night long. Our Split City Guide has you covered with the experiences you won't want to miss!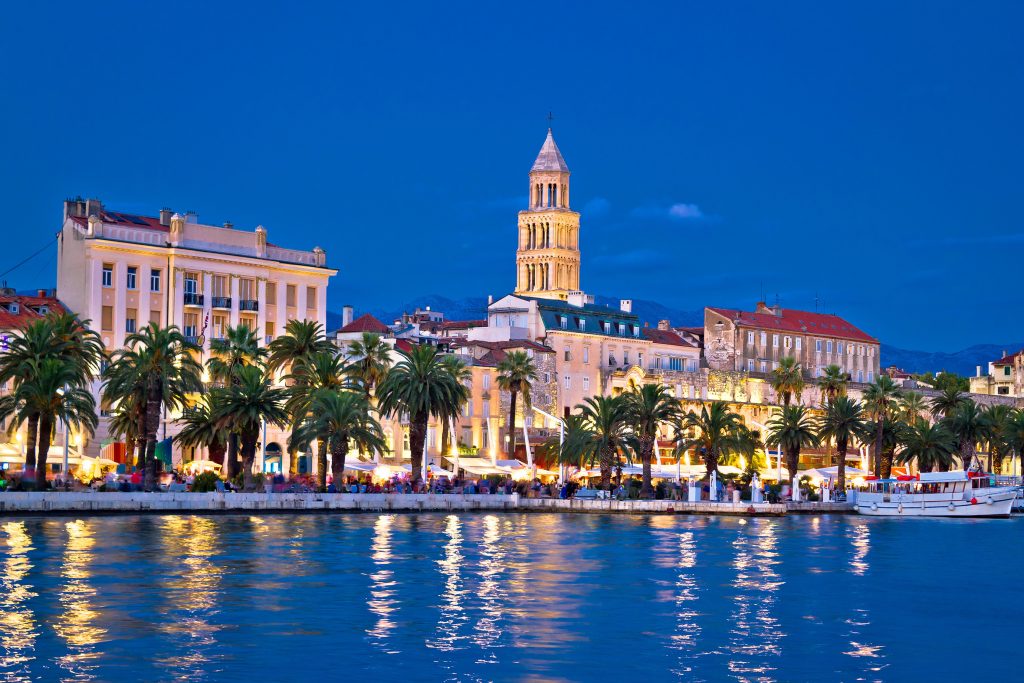 When to Visit Split
Located on Croatia's Dalmatian coast, it's no wonder Split is a popular destination in the summertime. Between May and August, temperatures are ideal for enjoying the city's beaches and nightlife. If you want to avoid the crowds, consider booking your trip in April, September, or October – during these months, most tourists have left the city and the Adriatic Sea is still warm enough for a swim!
What to See in Split
While there's plenty to see in Split, you might be surprised to learn that a 3-day stop in this sunny city will be enough to explore its main cultural and historical sites. Of course, if you want to make the most of Split's sunny shores, you can always extend your stay for a few more days to truly relax in the sun. To maximize your explorations, consider joining a guided Split Walking Tour!
Roman Ruins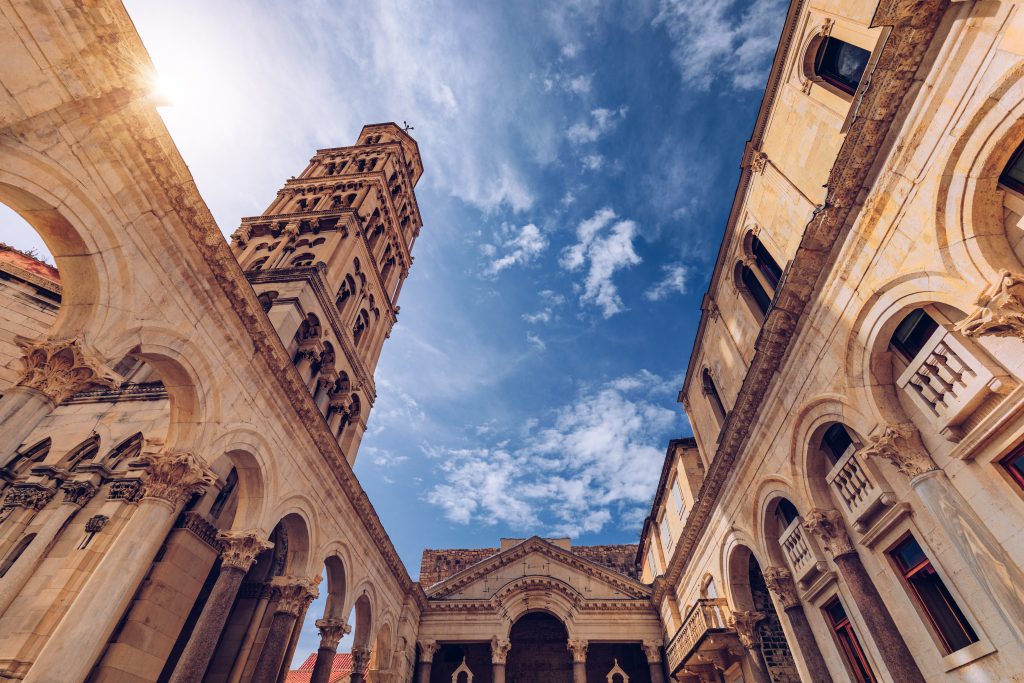 No Split City Guide would be complete without highlighting the immaculately preserved Roman ruins. With a history stretching for more than a thousand years, Split's old town is a true open-air museum lined with ancient Roman ruins at every turn. Start your journey through time inside the Diocletian's Palace, a UNESCO World Heritage Site originally built by the Romans for Emperor Diocletian's retirement.
Today, the palace ruins are also the gateway into the remaining landmarks of Split's ancient history. Directly in front of its facade, you'll find Peristil – the city's main square and the best spot to imagine what Split looked like in the days of the Roman Empire.
From here, it's a short walk to the Cathedral of St. Domnius and its impressive bell tower. Initially constructed as a mausoleum for Emperor Diocletian in 305 AD, today the cathedral is part Roman temple part Catholic church. And while you'll want to spend some time admiring the architecture of one of the world's oldest Christian churches, the real treasure is in the panoramic view from the top of the bell tower. This is one of the best stops to get a full view of Split's historical center, its waterfront, and Marjan Hill.
To dive even deeper into Split's history, check out the treasure trove of classical sculptures at the Split Archaeological Museum and relics from the city's medieval period at the Split City Museum.
Game of Thrones Filming Locations
No Split Travel Guide would be complete without mentioning a visit to Game of Thrones filming locations! Each year, fans of the hit HBO series flock to Split to step into the screen and experience their favorite scenes first-hand. Discover Kliss Fortress, Queen Daenerys' Dragon Keep, the Secret Cellars of Meereen slaves, and the Zrnovica River with a Game of Thrones walking tour!
Natural Beauty
Our Split City Guide can't forget the abundant nature that's easily accessible in Split. Outside its ancient city walls, Split is surrounded by green hills and natural parks. The closest is Marjan Forest Park, located to the west of the city. Head to the waterfront and you'll easily spot a long staircase that ascends to Telegrin Peak, where you'll enjoy a unique view of Split and the Croatian coastline beyond.
If you want to head even further outside of town, you can enjoy the stunning natural beauty of Krka National Park. A short one-hour drive from Split, this park is home to seven natural waterfalls flowing over lush green cliffs. Visitors are welcome to explore the park at their own pace and go for a swim in the many freshwater pools.
Sandy Beaches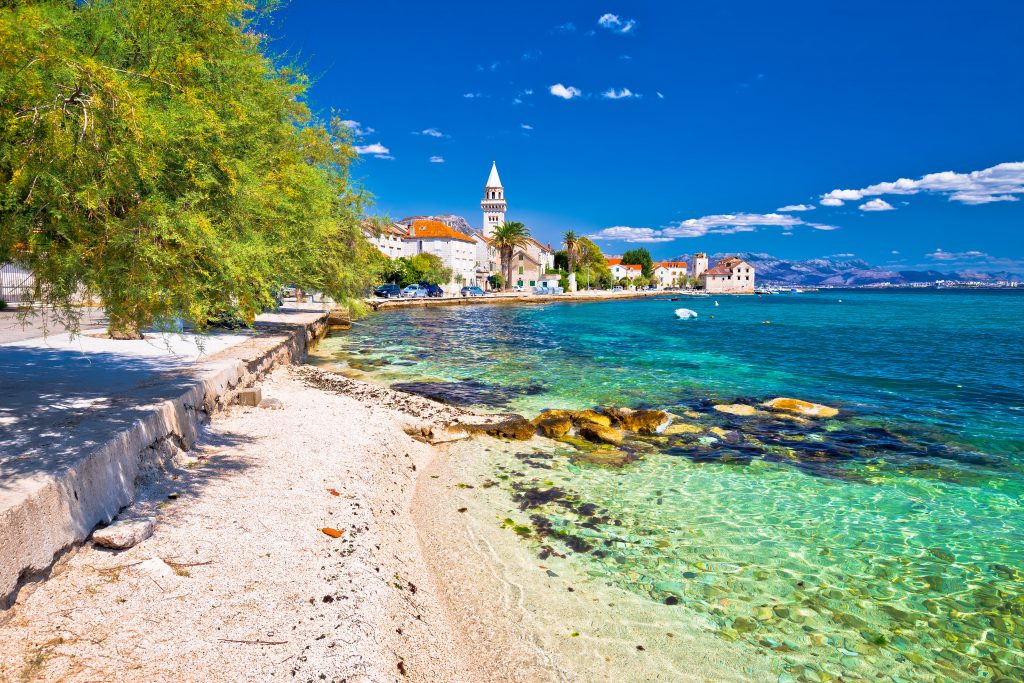 Split's ideal location right on the shores of the Adriatic Sea makes it a great destination for a summer escape. And you won't have to go far to find a spot to put down your towel and immerse yourself in the balmy waters.
Right off the old town is the city's most popular beach, Bacvice, known for its soft sand, fun water sports, and buzzing nightlife. If you continue heading southeast from there, Ovcice beach is a nice alternative with a pebbly shore and shallow waters – perfect for families with young children.
And if lounging on the beach isn't your idea of a perfect vacation, you can still enjoy Split's sea breeze with a walk along Riva, the city's seaside promenade. This is also where you'll find Split's trendy bar and restaurant scene with an unbeatable view.
What to Eat in Split
You won't be surprised to learn that seafood is the local specialty in Split. And the city is home to many family-owned eateries and trendy restaurants that serve the very best of Dalmatian cuisine. Head to Kod Hvaranina or Vila Spiza, right on the Peristil square, for some delicious fish stews and squid risotto. And if you're interested in learning about Croatia's winemaking traditions, hop over to Monica's Wine Bar right off the Riva for a local wine tasting experience.
Where to Stay in Split
If you're wondering where to stay in Split, there is really just one answer: the Old Town. Leaving you within easy walking distance of the city's main cultural landmarks, this is one of the most convenient and unique areas to stay in. The five-star Hotel Park Split, right by Bacvice Beach, not only gives you an optimal location but also boasts exquisite service, beautifully decorated suites, an outdoor pool, and an on-site restaurant and bar. If you have some extra time or want to join a tour to reach your next destination and carry on from there, consider a day tour from Split to Dubrovnik, Krka National Park & Sibenik, or Plitvice Lakes!