Nestled on the banks of the Red River, Hanoi is a kaleidoscope of color. With ancient buildings, stunning pagodas, fascinating museums, fabulous food, and buzzing nightlife, it's no wonder that tourists return year after year to Vietnam to enjoy this vibrant city. Here are the best options for getting to and from Hanoi airport!
Where is Hanoi Airport?
Hanoi's Noi Bai International Airport is located 27-kilometers north of the city.
Shuttle
Shared shuttle rides are popular and economical ways to reach Hanoi city center from the airport and vice versa. You can book a seat online in advance and the company will confirm your seat within 24-hours. One-way fares are approximately $8 USD per person, and although there may be several stops along the route, it's still a quick, stress-free way to reach the city.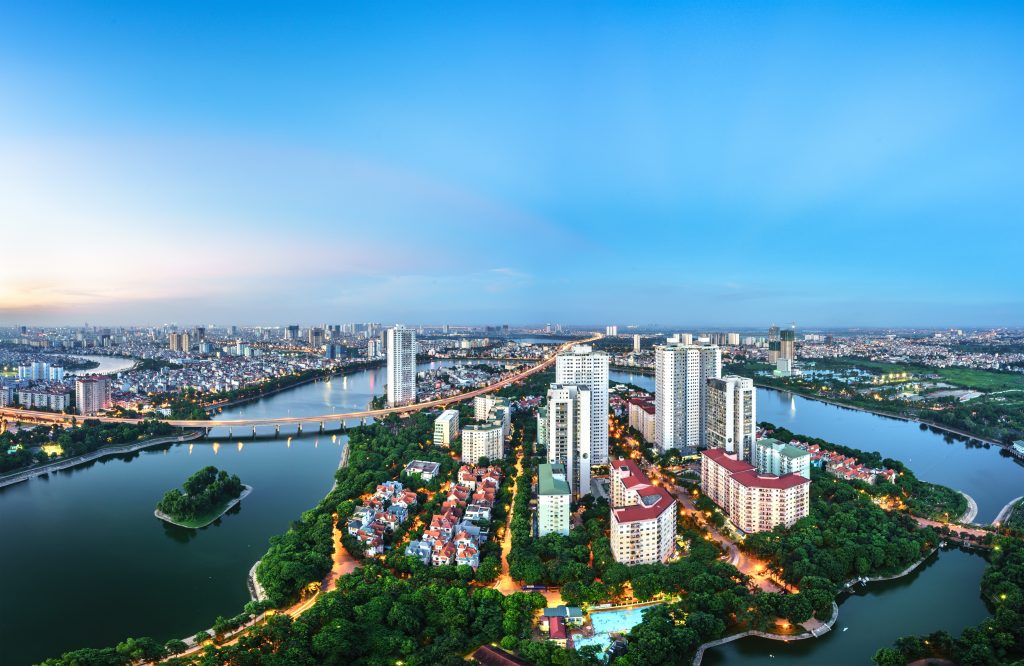 Airline Coach
Several regional airlines, including Jetstar and Vietnam Airlines, offer a dedicated coach service for their passengers between the airport and Hanoi. It's a convenient way to reach your accommodation in the city, and since services coincide with flight arrivals, there's very little waiting around at the airport. Most drivers will happily take you to your hotel at your request. The cost for a single journey is less than $2.00 USD and buses depart every 30-45 minutes between 4 AM and 9 PM.
E-Taxi
Before you arrive in Vietnam, consider downloading the Grab App onto your smartphone. That way you can book an e-taxi, online in advance, to collect you from the airport. Grab Taxis offer wide coverage throughout Vietnam and have 4-7-seater vehicles to cater to your needs. The company provides you with the route and estimates of the cost of your journey so that you can budget accordingly. If you have been touring the country and have a Vietnamese SIM card, the driver can easily send you an SMS or call you with their registration number and car model so that you can easily locate them outside the terminal building.
Private Transfer
It's not unusual to hire a private car and driver in Vietnam – this is certainly the most convenient way to transfer into Hanoi from the airport and vice versa! Whether you arrive early morning or late in the evening, drivers check your flight information in advance and ensure that they are waiting with your name on a board in the terminal building. Most drivers understand and speak some level of English. Private car service drivers are also superb guides, imparting a wealth of information on the best places to go in Hanoi. Some companies even offer travel consultants whom you can contact if you have any queries during your stay.
Taxi
Traditional taxis are still a popular way for tourists to transfer between the airport and Hanoi. If you choose this mode of transport, be sure to seek out a taxi company which openly advertises their prices per kilometer on the taxi door. If someone approaches you with no uniform or company name, try to avoid them as they may not be registered or have the right level of insurance to carry passengers. The cost of a taxi ride into Hanoi should be around $12-$14 USD for a standard size vehicle – always check prices to avoid any surprises upon arrival. Some reputable taxi companies in Hanoi include G7, Taxi Group, and Mai Linh Group.
Drive
Driving between the airport and central Hanoi can be relatively easy if you follow the AH14 route towards the city. As you cross the Red River into Hanoi, most 4 and 5-star tourist hotels such as the Intercontinental Ha Noi Westlake and Sheraton Hanoi are on the left-hand side in Tay Ho District. This area has many places of historic interest, plus fine dining restaurants, cafes, and a vibrant nightlife.