There are many ways to get from Mexico City Airport into the city's historic center, and all of them are very reasonably priced. You can opt to travel via bus, metro, taxi, Uber, or even drive yourself with a rental vehicle. Here are a few ideas, along with prices showing the easiest ways to get to and from Mexico City Airport.
Traveling by Bus
Taking the bus service from Mexico City Airport to the city center is easy. Simply jump onto the Line 4 Metrobus outside the Terminal 1 and 2 buildings. These buses operate from around 04:30 am, every 15 minutes, until midnight with a journey time of approximately 30 minutes into Mexico City. You can purchase Metrobus smartcards at the sales/filling machines for around $1.50 USD per person one-way. If you're traveling further afield say to Cordoba, Puebla, Toluca, and Tlaxcala, there are long-distance buses available too.
Metro/Subway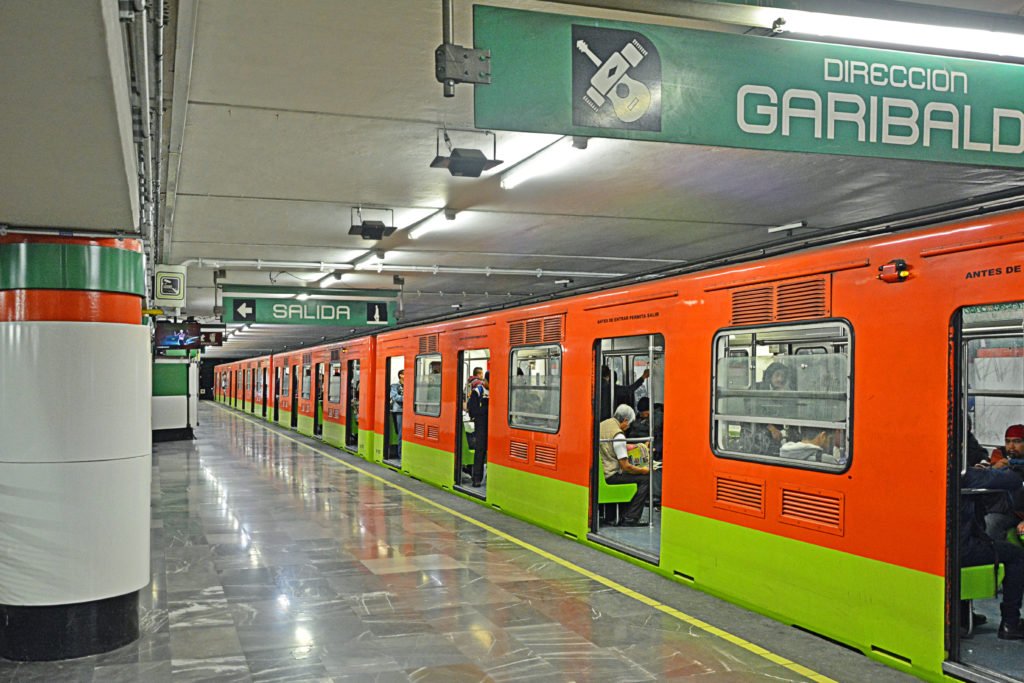 Metro Line 5 transports you into Mexico City from the airport's Terminal Aérea Station, located a short walk from Terminal 1. This is a cost-effective way to travel with tickets costing less than 0.50 cents per single 50-minute journey. If you're a woman traveling solo, there's also good news. In addition to female-only taxis in Mexico City, there are also dedicated Metro carriages too. It's worth remembering, as with all public transportation methods in a foreign land, to keep your belongings with you at all times to avoid unpleasant surprises.
Driving From the Airport Into the City
If you're thinking of hiring a car and driving from the airport into Mexico City's historical center, you'll be happy to hear it's a relatively easy drive. As you exit the airport look for signs to join Route 1. Continue on this road until you reach Parque Aguascalientes where you join Route 3 turning left, then take the first right onto Héroe de Nacozari. Follow this road to República de Venezuela, then you're almost at the historic center of Mexico City. Many popular tourist hotels are located near here including Barcelo Mexico Reforma, Hotel Sevilla Palace, and Le Meridien Mexico City. If you wish to rent a car in advance and collect it at the airport, Avis, Europcar, Sixt, Hertz, and Alamo all operate out of here. Car hire is reasonably priced costing approximately $200 USD for a medium sized vehicle accommodating 5 passengers for one weeks hire.
Taxi into Mexico City from the Airport
Airport taxis are available 24 hours a day outside Terminals 1 and 2 and are a convenient (and reasonably priced) way to reach Mexico City, costing around $13-15 USD each way. The official airport taxis are easily recognizable, featuring red and gold or pink and white livery – it's best to avoid unlicensed taxis. The journey time is around 20 minutes into the city center, and you can purchase your taxi ticket at the "Transporte Terrestre" kiosk. You then present the ticket to the driver as you enter the taxi and he/she will know where to take you!
Uber into Mexico City Center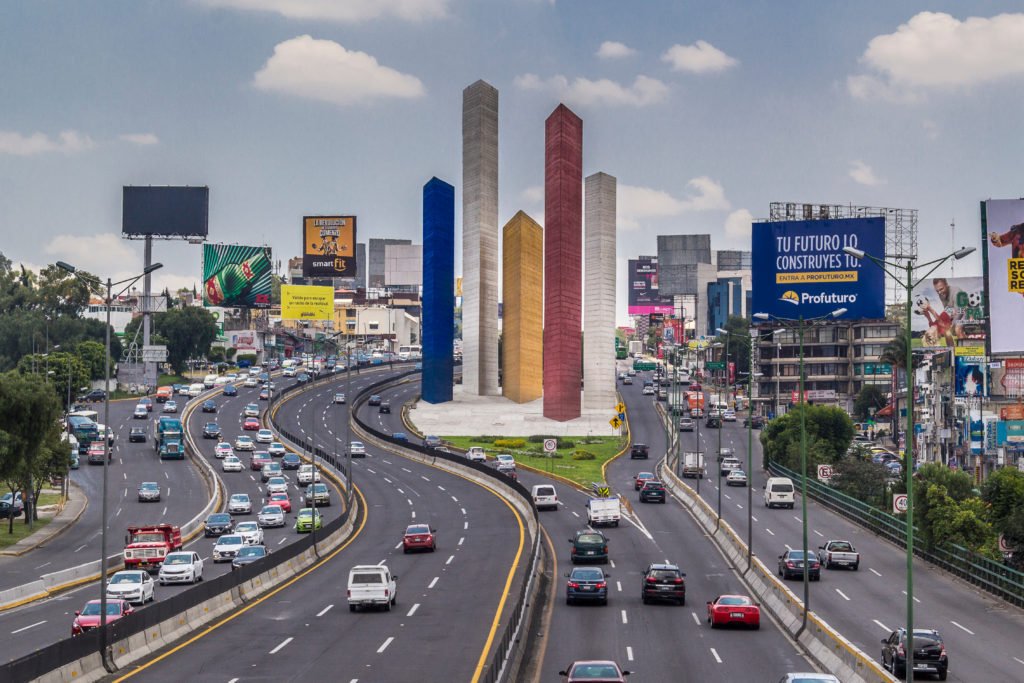 Another safe way to travel throughout Mexico is via Uber. Simply install the Uber app onto your smartphone, choose your pickup and drop off destinations and prepay for the service using your credit or debit card. As soon as a driver is near your location, the app will send you the name of the Uber driver, and the make and model and color of the car along with its license plate number. As you've already paid for the journey online, there are no surprises when you reach your destination, plus these Uber drivers know all the short cuts so you'll reach your destination quickly and effortlessly. If it's your first-time using Uber, browse online for new-user discount vouchers and you will find your journey becomes even more reasonable! Also, in some cities, you can add a tip for Uber drivers, in Mexico City this is not allowed, and you will find most drivers won't accept any money you offer them. It rarely costs above $10-12 USD to travel from Mexico City Airport into the city center via Uber and you will often find the drivers offer a little local knowledge along the way.