Whether you've come for the iconic Game of Thrones filming locations or the city's charming and historical ruins, one thing is for certain: Dubrovnik's picturesque cobblestone streets will leave you feeling like you've traveled to an enchanted world. Getting to and from Dubrovnik Airport is easy, with options ranging from public buses to private transfers – the only question is, what are your plans upon arrival? Explore the city with a Dubrovnik Day Tour and continue into the night with a pub crawl!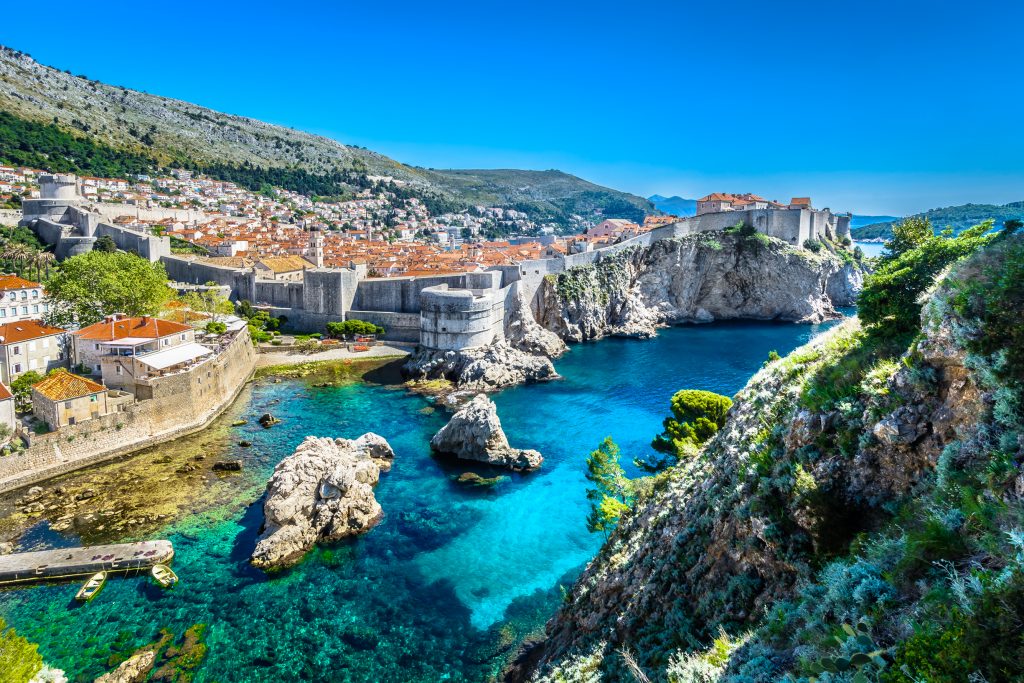 Where is Dubrovnik Airport?
Attracting hundreds of thousands of travelers every year, Dubrovnik is Croatia's crown jewel. The city's cobblestone streets and idyllic seaside location make it a must on most travelers' bucket lists. So, while there is plenty more to explore in Croatia, you'll probably want to head directly into this postcard-perfect town. Dubrovnik's airport is officially named Cilipi Airport, after the town where it is located. After Zagreb and Split, this is Croatia's third busiest airport, welcoming hundreds of thousands of travelers each year. Conveniently located just 15 km outside of Dubrovnik, you'll have plenty of options to travel between downtown Dubrovnik and Dubrovnik airport – no matter what your travel style.
Cilipi Airport by Bus
Taking public transportation in a foreign country can sometimes be a fun adventure in itself – and this is the case in Dubrovnik. If you're up for an adventure, buses no. 11 and 27 travel regularly between the airport and Dubrovnik. Plus, you can transfer to other buses if your final destination is somewhere in between. A one-way ticket will cost you just 15 HRK if purchased on the bus itself, and 12 HRK if you manage to purchase beforehand at a newspaper stand.
Cilipi Airport by Shuttle
One of the most convenient ways to travel between the airport and Dubrovnik's city center is through its airport shuttle, operated by Platanus Agency. Departures from the airport into Dubrovnik are scheduled around flight arrival times and take you directly to the Dubrovnik central bus station in 30 to 40 minutes. If you are heading back to the airport, departures from Dubrovnik are usually scheduled 90 minutes before domestic flights and 2 hours before international flights.
Cilipi Airport by Taxi
As expected, Dubrovnik Airport has its own taxi stand where you'll find plenty of black-and-white licensed cabs ready to take you to your hotel. A trip to downtown Dubrovnik will usually cost around 250 HRK and can take around 20 minutes. Keep in mind that if your final destination is inside the walled city, your taxi will have to leave you at Pile Gate as this part of Dubrovnik is pedestrian-only.
Cilipi Airport by Private Transfer
For a truly hassle-free travel experience, there is nothing better than arranging a private transfer to or from the airport. With its door-to-door service, a private transfer will take you straight from the airport arrivals to your final destination (or vice versa), with a driver to assist you with your luggage and give you any additional local tips you may request in English. If you want to skip the hassle and experience the ultimate convenience getting to and from Dubrovnik airport, consider arranging a private transfer!