The UAE, or United Arab Emirates, comprises seven states. The best known are Dubai, Abu Dhabi, and Sharjah. Nestled on the eastern side of the Arabian Peninsula between Oman and Saudi Arabia, the UAE is known as an international transport hub. But the range of excellent hotels in the UAE and tours that are now available means more and more people are choosing the country as a vacation spot too. Our UAE Culture Guide helps remove fact from fiction, to make your stay in the country a fantastic one.
The Influence of Islam in UAE Culture
The UAE is generally considered both progressive and liberal. But traditional Islamic practices heavily influence Emirati culture. Having some insights into the faith with a UAE culture guide is, therefore, a useful first step to understanding what makes the country tick.
The vast majority of the country's citizens are Muslim. However, visitors and residents are free to follow any faith they wish. Dubai, for instance, is home to Christian churches and Hindu temples as well as many fine mosques. At the same time, anything seen to be spreading the word of other faiths is illegal. Likewise, criticism of Islam is one of the most offensive things it is possible to do in the UAE.
The nation's weekend falls across Friday – the holiest day of the week – and Saturday. On Fridays, most businesses close as a result but open the rest of the week. Long lunch breaks of several hours are common to avoid the heat of the summer. Working hours can also be shorter during Ramadan.
Traveling During Ramadan
Ramadan is the name of one of the months in the Islamic calendar. It is associated with fasting during daylight hours. This commemorates the prophet Mohammed receiving the first words of the Qur'an from the angel Gabriel.
This period of fasting means some cafes and restaurants close during daylight hours. Others seal their windows. Non-Muslim visitors should be respectful of this aspect of the faith and avoid eating or drinking in public places.
What to Wear in the UAE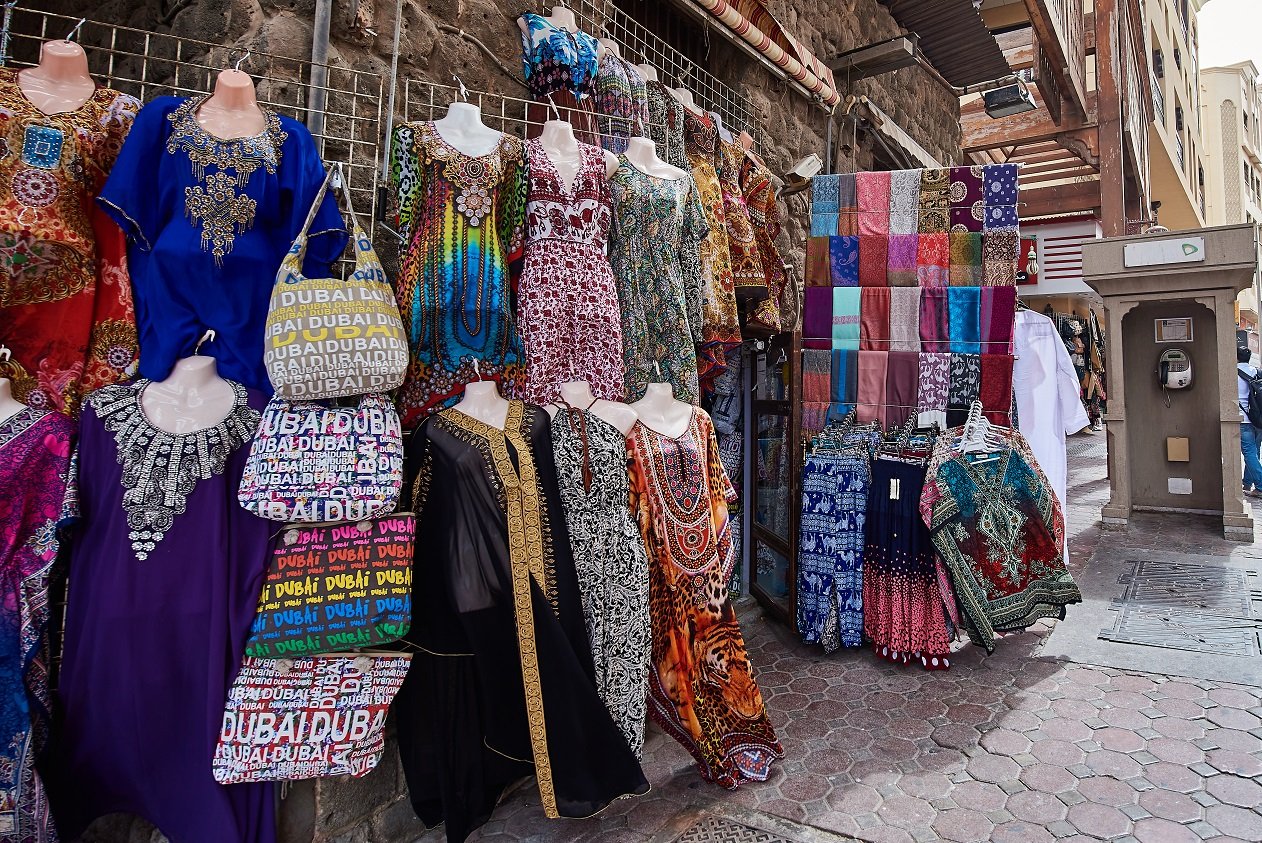 While cosmopolitan and westward looking, the UAE is nonetheless a conservative society. Visitors should look to dress modestly. This means avoiding items of clothing that hug your figure whether you're male or female. You should also avoid displaying bare skin, although T-shirts and long shorts that reach down to the knee are acceptable.
When visiting mosques and other religious sites, it's particularly important to choose your clothing carefully. Otherwise, you might not be able to enter. This is certainly something to keep in mind on our Abu Dhabi, Louvre, and Grand Mosque Tour from Dubai. Men and women must use different entrances into mosques even when traveling together. Both sexes must remove their shoes, and women must also cover their heads with a shawl or other covering.
Interacting with Locals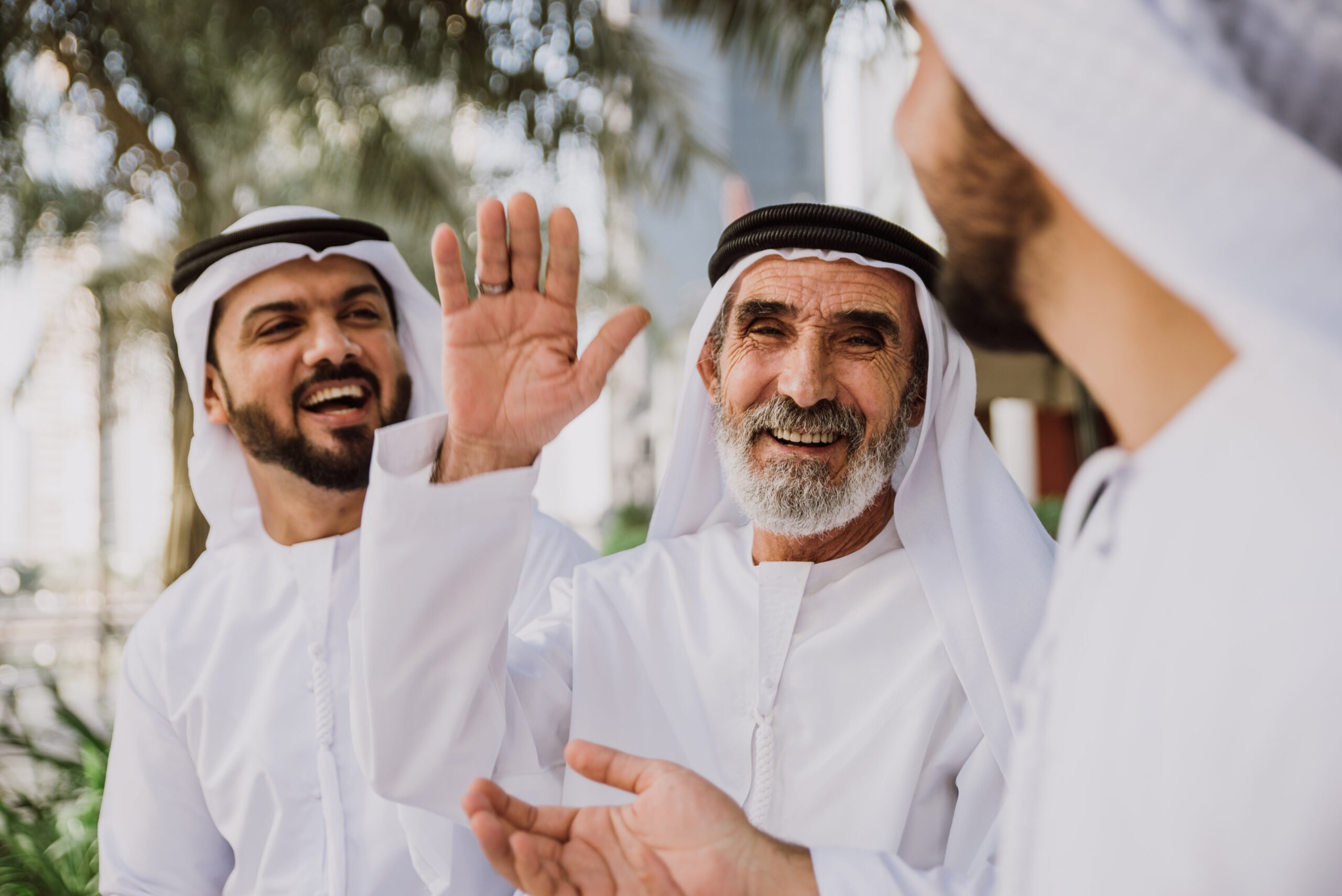 When you're joining our insider Dubai city tour or 13 days Israel, Jordan, Dubai, and Abu Dhabi package it's important to greet locals properly. This is especially true on first meeting them, as it shows respect. When meeting someone of the same sex, the standard initial greeting is a gentle handshake. Firm handshakes are considered a sign of rudeness
When meeting someone of the opposite sex, it is often best to avoid offering your hand. Instead, nod your head in recognition, or hold your right hand to your heart. Punctuality when meeting people is also important.
It is unusual for couples to have physical contact with one another in public, even after marriage. Homosexual relationships are banned. Visitors are unlikely to face the imprisonment that locals risk, but they can be deported from the country.
Food and Drink
Alcohol is available in the UAE for non-Muslims, and is not difficult to find in cafes, restaurants, and major hotels. Our guides to where to stay in Dubai and Abu Dhabi [REQUIRES LINK] have some choice recommendations. Specialist shops also sell alcohol, although you will need a permit that's only available to foreign residents. Alcohol should not be drunk on religious holidays. Also, avoid bringing any alcohol with you into the country. You must be over 21 to drink alcohol in the UAE.
Using this UAE Culture Guide
Stick to the points highlighted in this UAE Culture Guide and you'll have no problems when visiting the country. Also remember that no rule is hard and fast, and that small mistakes will be overlooked by considerate hosts. Check whether you'll need a visa for your visit with our guide to the border formalities you can expect.