This gem on the Adriatic offers a great selection of fantastic hotels, and it can be hard to decide where to stay in Croatia. The country is full of exciting activities, architectural treasures, historic cities, and stunning islands. There are a number of tours across the country that cater to all interests. Culture and history lovers will adore a stay in Dubrovnik, Split or Sibenik. Nature enthusiasts will enjoy exploring Istrian hilltop villages, rolling national parks, and kartstic lakes. There are charming, virgin islands to discover, bustling cities bursting with museums, and sunny beaches. So, where do you go and where do you stay? Here are a few ideas, and a list of our hotels in Croatia.
Where to Stay in Dubrovnik
Dubrovnik is a haven for history lovers with an Old City, pretty harbor and fantastic shopping and dining. Our city guide covers all the best that Dubrovnik offers. You can spend leisurely days ambling through the ancient city, admiring architecture of Sponza Palace and Lovreijenac Fortress and browsing shop windows of Stradun. You can enjoy a fun, informative Game of Thrones walking tour, ride a cable car to the summit of Mount Srd or take a romantic walk the mile-long ancient castle walls at sunset! The food is pretty awesome too. Don't forget to try Croatian olive oils, wines, and cheeses in Old City tavernas and sample seafood by the harbor. Here are the hotels in Dubrovnik.
Excelsior Hotel Dubrovnik
This historic Excelsior Hotel Dubrovnik overlooks the sparkling Adriatic Sea, lush landscapes of Lokrum Island and ancient city walls of Dubrovnik. The hotel sits a few minutes' walk from Dubrovnik's Museum of Modern Art and it's a mere 15 minutes stroll to Ploče Gate and Stradun, the city's main shopping street. The hotel is modern and stylish with charming guest rooms, retro-style, cool-hued interiors, 3 restaurants, beach access, swimming pool, wellness spa and fitness rooms.
Frana Supila 12, Ploce, 20000 Dubrovnik, Croatia
Hotel Bellevue Dubrovnik
Newly refurbished Hotel Bellevue Dubrovnik is a tranquil retreat, 10 minutes' walk from the hustle and bustle of Dubrovnik's city centre. Carved into a cliffside with floor-to-ceiling windows and decorated in cool greys and neutral colour palettes, it's a relaxing hideaway for a romantic getaway. The hotel offers a choice of 2 fabulous restaurants, a chic wine bar, indoor pool and a wellness spa for guests to enjoy.
Pera Cingrije 7, 20000 Dubrovnik, Croatia
Where to Stay in Hvar
Known as Queen of Croatian Islands, Hvar sits just off the coast of Makarska and Split and is a short boat ride from neighboring island Brac. Our island guide tells you all about the different areas and attractions. Visitors come to Hvar to see its cultural monuments, unspoiled lavender fields, olive groves, and vineyards. Hvar Town is a favorite of international jet setters and A-list celebrities. It has a reputation for privacy, fine dining, and buzzing nightlife. Of course, you can also stay on a tiny neighboring island free from tourists for further relaxation, or see all our hotels in Hvar.
Adriana Hvar Spa Hotel
The Adriana Hvar Spa Hotel is a luxury property offering everything to tis guests. This boutique hotel is only steps away from Hvar's Old Town, but you may not want to leave the amenities behind. Start at the bottom, enjoying seaside view from the terrace. Work you way up to one of the gourmet restaurants, or intimate bars. End with panoramic views from the rooftop over the sea and city below. Finish your day off in one of the plush rooms for a well-deserved rest.
Heritage Villa Apolon
Overlooking the bay in Stari Grad on the Croatian island of Hvar, this elegant 19th century neo-classical pastel-pink villa is the perfect spot for those who wish to be close to the action. There are just 3 rooms and 4 suites within the villa, each decorated with oriental-style rugs and flamboyant bed covers offering comfortable accommodation for couples, friends and solo travellers. For dining, the Heritage Villa Apolon serves delicious dishes from an à la carte menu, which can be enjoyed whilst overlooking sailboats as they bob up and down on the water.
Šetalište don Šime Ljubića 7, 21246 Stari Grad, Croatia
Where to Stay Near Plitvice Lakes
Plitvice Lakes is the perfect place for nature lovers. The park is nestled in beautiful Croatian countryside between Zadar and Zagreb, and here is our full list of hotels around Plitvice. If you're already in Split, this day tour to the park is hassle-free and a beautiful escape. It's a natural wonderland with travertine cascade lakes, lush forested landscapes and an abundance of flora and fauna, including over 157 bird species. You can spend days with a guide seeking out the park's wildlife and photographing scenic locations, go birdwatching, or enjoy a serene boat ride along gorgeous jade-hued lakes. But if you'd rather go on your own, here's our guide to visiting Plitvice with handy tips and tricks.
Ethno Houses Plitvica Selo Deluxe
Located a short walk from the Great Waterfall of Plitvice Lakes National Park, this resort is the perfect place to stay if you wish to be one with nature. Designed with traditional architecture built in harmony with nature, this luxurious hotel offers ample opportunity to enjoy a unique environment in Croatia. Alongside delicious traditional cuisine and comfortable guest rooms, the renowned Ethno House Wellness Center boasts salt rooms, Turkish baths and Finnish Saunas – the perfect way to relax following a day exploring the park. In addition, the hotel offers a host of activities including bicycle rental, bowling, archery and mini golf!
Plitvica Selo 66/1, 53231 Plitvica selo, Croatia
Fenomen Plitvice Resort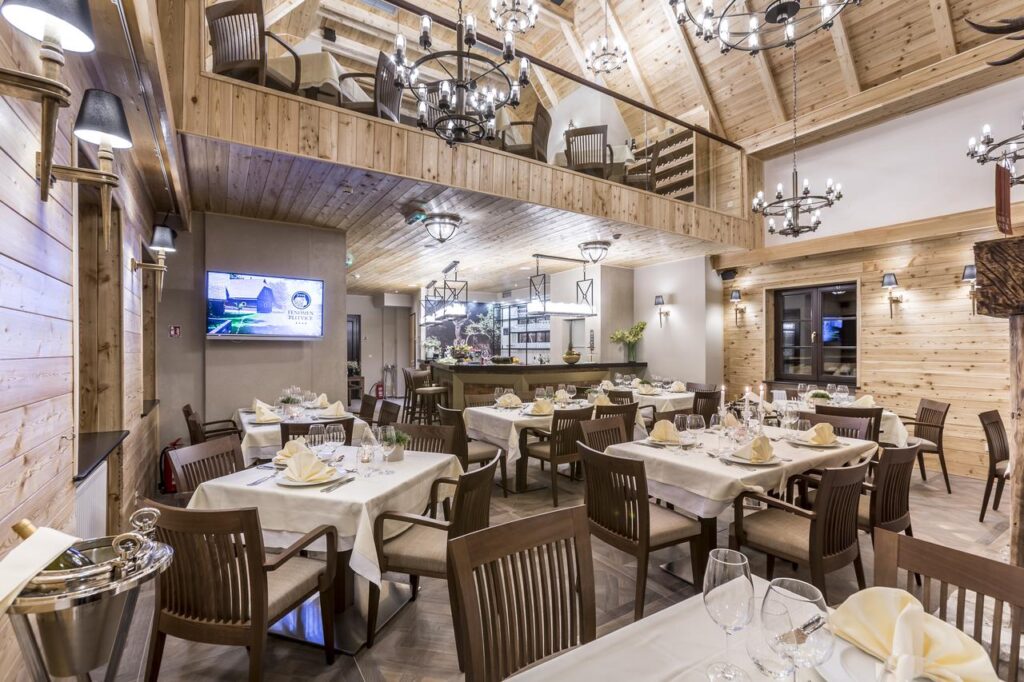 Located within Plitvice Lakes National Park, this unique 4-star hotel boasts a selection of deluxe studios, luxury suites and lodges. Each are fully equipped with kitchenette and en-suite bathrooms and are elegantly designed chalet-style in wood and natural tones. The resort restaurant specializes in innovative Croatian cuisine. It's created using natural, seasonal ingredients – a treat for foodies. And for those who like to stay active, the Fenomen Plitvice has bicycles, tree planting, trekking, and Nordic walking to enjoy.
Plitvica selo 81, 53231 Plitvica selo, Croatia
Where to Stay in Pula
Pula is romantic and multi-layered, with tons of activities for visitors of all ages. Kids (and adults) can spend days exploring tunnels beneath the Roman Arena, which you'll visit on our Pula walking tour. This is where gladiators and lions would wait before being coaxed into the arena for battle. You can also visit Pula's Aquarium, which holds over 250 species of marine life. Get away and head for Brijuni National Park with their ancient stone ruins, dinosaur walks, and safari park! Or hop into the water for snorkeling, kayaking, and jet skiing. We offer a full list of hotels in Pula to suit every type of travel.
Hotel Valsabbion
A simply stunning discreet boutique hotel, Hotel Valsabbion is a wonderful retreat. With a heated outdoor swimming pool, it is the perfect place to relax and unwind after a busy day of sightseeing. The upscale hotel overlooks a quiet bay. It's in a residential neighborhood a few miles from Pula with a few cafes, bars and restaurants located nearby. Interiors are tastefully designed, with objets d'art and sculptures and there's a medical spa offering massage, yoga and beauty treatments. It's a wonderful option if you're travelling with older children or adult family members.
Pjescana uvala IX/26, 52100 Pula, Croatia
Oasi Boutique Hotel
The Oasi Boutique Hotel is a smaller hotel in the heart of Pula, steps away from the Marina. It sits in the heart of Istria, close to a number of fantastic restaurants. The hotel houses their own restaurant offering local specialties like octopus salad, black ravioli, and fish carpaccio. Oasi is also home to an extensive spa and wellness center, offering everything from Botox to luxe massages, and an outdoor pool. The rooms are spacious and elegant, offering an escape from the hubbub of the outside world. The intimate atmosphere of the hotel combined with upscale amenities is a real winner.
Where to Stay in Zagreb
The capital city of Croatia is a lively metropolis full of historic and modern attractions. Zagreb is also close to a number of adventures outside the city, including this tour of Ljublana and Lake Bled. Additionally, it's home to the country's largest airport; learn how to get from the airport to the city. The vibrant city of Zagreb which dates to 2AD, divides into an Upper Town and Lower Town. The Upper Town is the historic center. Charming cobbled streets are peppered with quaint tavernas and medieval churches. Beneath there are the underground Gric Tunnels to explore.
Culture enthusiasts will enjoy visiting the architecturally splendid Archaeological Museum showcasing over 450,000 artifacts, discovering Technical Museum Nikola Tesla and marveling at sculptures in Jelacic Square. There are outdoor produce markets, leafy parks with promenades to stroll, and fabulous bars showcasing live music where you can mingle with locals. If the hotels below aren't what you need, look at our full list of hotels in Zagreb.
Esplanade Zagreb
This glamorous hotel dates to the Art Deco era and is a chic bolt hole in the city for discerning culture lovers. Esplanade Zagreb is the city's most exclusive hotel. It's located close to the railway station and a short walk from the main piazza. Additionally, the hotel's impressive architecture will appeal at first sight. Its opulence and elegance transfers to its 208 spacious rooms and suites. Each echoes warm, rich tones and is home to luxurious textiles. When it comes to dining, cuisine at Esplanade Zagreb is a foodie's dream. The chefs fuse Croatian traditional dishes and modern elements using local produce including cuttlefish and prized black truffles.
Mihanovićeva 1, Lower Town, 10000 Zagreb, Croatia
Hotel President Pantovcak
On the edge of the city center, this stylish boutique hotel oozes elegance and luxury. The President Pantovcak offers modern guest rooms, a peaceful garden area with wild cherry trees and communal spaces punctuated with modern art. There are seven unique and individual guest rooms. The hotel also houses a delightful restaurant offering an outstanding champagne buffet breakfast to start your day the right way.
Pantovcak 52, Upper Town – Medvescak, 10000 Zagreb, Croatia
Choosing Where to Stay in Croatia
Croatia is a small country, full of beautiful scenery and exciting cities from coast to coast. If you're visiting Croatia, you're sure to love your time in this jewel of the Adriatic.