Hoi An Food Tour Highlights
1
Enjoy a cup of traditional Vietnamese coffee at a local cafe near Old Town Hoi An.
2
Discover Hoi An's fascinating history as you explore the city streets, stopping at local favorites to experience the best of Vietnamese cuisine!
Why we chose this tour
The best way to immerse yourself in the local culture is by sampling traditional cuisine! Our Hoi An Food Tour takes you on a culinary adventure through the city streets, where you'll stop by hot-spots to sample some of the best food in Vietnam. Go off the beaten path to discover where the locals eat - it's only here that you'll find the best Vietnamese food and traditional coffee!
Our Hoi An Food Tour is available every day and invites you on a culinary adventure to experience the best of Vietnamese cuisine – venture off the beaten path to eat as the locals do! You'll start with a delicious cup of traditional Vietnamese coffee at a cafe near the Old Town. Then explore the city streets as you sample your way through hand-picked vendors that have been feeding locals for generations.
Famed for it's well-preserved Old Town, the seaside city of Hoi An is renowned for its sumptuous cuisine, which reflects the city's historical status as a melting pot of different cultures. Taste your way through the city, savoring local dishes unique to the region – such as the Hoi An White Rose – translucent dumplings filled with minced meat and served with a special dipping sauce.
The Hoi An Food Tour starts and ends in Hoi An with guaranteed departures.
Book With Tourist Journey
Hand-Crafted Insider Experiences

Awesome Customer Service

Best Price Guaranteed

Easy Cancelation

Hoi An Food Tour Itinerary
Pickup from BeBe Tailor Shop (7 Hoàng Diệu, Hội An)
Guided Tour of Hoi An
Taste traditional dishes, such as Vietnamese coffee, the Hoi An White Rose (one of the city's most beloved specialties), hột vịt lộn, and thịt nướng (Vietnamese grilled pork tenderloin).

Drop-off at Hoi An Old Town
NB - all timings on Hoi An Food Tour are approximate
Have a question?
If you have any questions about our Hoi An Food Tour, please contact us. Our team is standing by and will be happy to help
Ask a Question
Important Details
Includes
Fully guided tour with an English speaking guide
Taste 9 traditional Vietnamese dishes
Essential Information
Please inform us if you are vegetarian or vegan
Please note that all travelers to Vietnam must have a valid Visa and medical travel insurance before they arrive to Vietnam
NB: All times are approximated
Customize this tour
Book Hoi An Food Tour as a private tour, and customize the itinerary and locations for yourself, your family or a small group.
Request a Quote
Related Tours and Experiences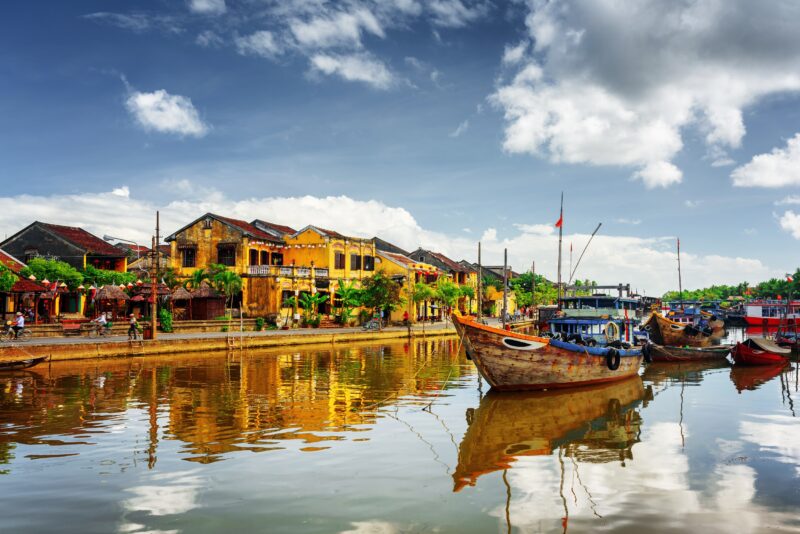 Edit
Edit
Edit