Spain has such a diverse range of climates and things to do that you can have a wonderful time whenever you decide to visit. Spring and Fall are the best for city lovers because you can roam the streets without the powerful heat of the Spanish sun. For sun lovers, Summer is your season. And if you love Christmas and picture-perfect snow scenes, Winter is wonderful. Here is our guide to the best time to visit Spain, whether you love the sun, the snow or beautifully mild weather.
Spring on the Iberian Peninsula
Spring – March to May – is a perfect time to visit the big cities of Spain. Madrid and Barcelona's temperatures are around 60-71 degrees (16-22 Celsius), whereas Valencia is even warmer at 66-75 degrees (19-24 Celsius). And in Seville, you're almost guaranteed perfect weather at this time of year. March can still be quite cold. However, by May, you'll easily be walking around in just a t-shirt, thanks to Spain's many sunshine hours. If you're planning a Spring in Spain, consider visiting at Easter – or Semana Santa – where elaborate processions and festivals can be found in nearly every major town.
In March, Barcelona hosts an annual beer festival, perfect for those who love a draught or two. And where there is beer, there is always wine and food, like our Barcelona walking tour and wine tasting experience. The two together would make a fantastic Spring weekend.
A Spanish Summer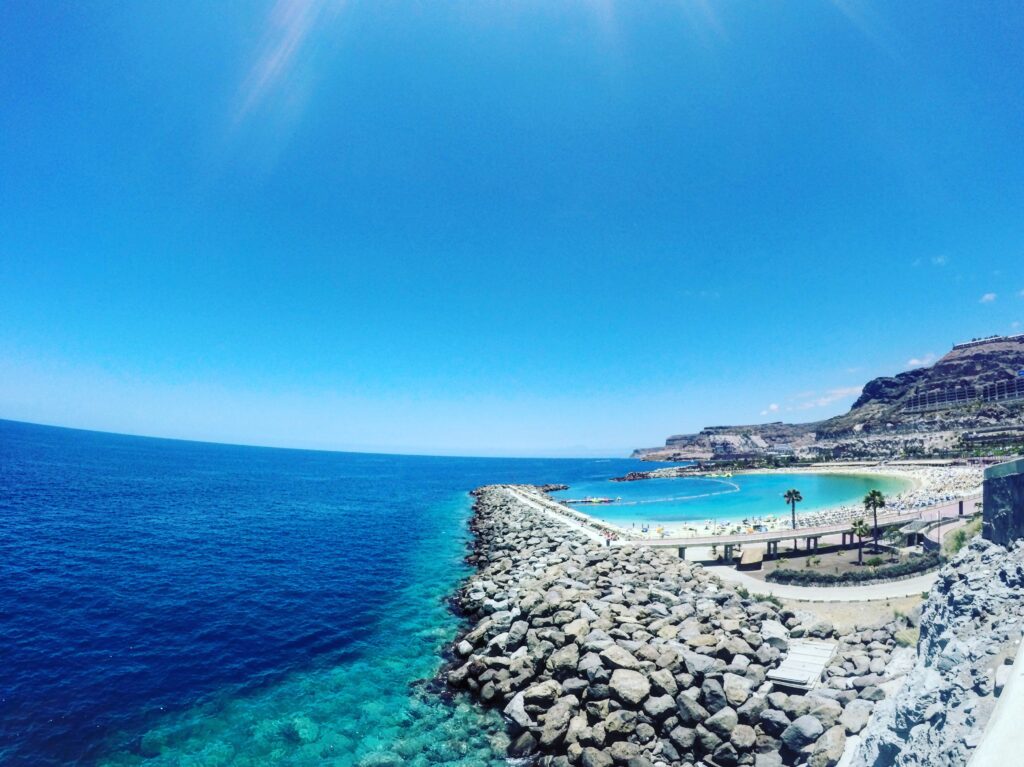 Spain's peak season begins in June and runs until the end of August. This is when thousands of Spaniards flock to coastal regions like Malaga, the villages around Valencia and the Costa Brava. Temperatures in the south can rise to close to 110 degrees (45 celsius) making it a perfect time to hit the beach, relax with a book and take things slow.
But for those who love wandering the cities in the heat, Granada is a great place to visit at this time of year thanks to a cooler average temperature than the likes of Seville. 2 days in Granada is all you'd need to see the best of it, but if you have longer, it's just an hour's drive to the coast where you can cool off at one of the coastal towns. A perfect pairing of city and beach.
Fall in the Vineyards
Fall in Spain means just one thing – the grape harvest, which runs from September to October. There are many festivals in the grape-growing regions to mark the beginning and end of the harvest, where the streets practically run red with wine. Valencia is a great place to situate yourself if you're interested in grape harvesting and wine – a Valencia wine tour will have you seeing grape pickers in the vineyards for yourself. The weather is also very pleasant at this time of year with enough heat in the sun to hit the beach, but not as powerful as in the height of Summer.
Fall is also a great time to visit the North of Spain, where temperatures are very pleasant and rainfall is lower than in Winter and Spring. Bilbao is a perfect base, especially if you love food; the town is famous for its pintxos as our old city and tapas tour shows.
Winter Sun in Spain
If you're looking for some winter sun, Andalusia is a perfect place to go. Temperatures in the south are often very balmy – Seville for instance has an average temperature in December of 62 degrees (17 Celsius). There are plenty of things to do in Seville, especially in the winter when tourists are thinner on the ground but attractions are still open.
If you prefer the idea of a winter wonderland, Spain has this too. Thanks to its altitude, Madrid can be cool at this time of year, you may even catch some snow. Christmas is a big deal in Spain with huge light displays in most of the main cities. Malaga is well known for its Christmas processions, so book a hotel and make sure not to miss them.
The Best Time to Visit Spain is All Year Round
There really isn't a bad time to visit Spain, it just depends on what you want from your vacation. The weather is usually stunning, particularly May – September. There is so much to see and do, regardless of how you like to spend your time. And the festivals are like nothing else in Europe. Our advice? Choose your favorite season, book a hotel and visit the most convivial of European destinations.