Jerusalem is full of history, ancient beauty, and significant religious sites. It is also a one-stop-shop for all things souvenirs, Judaica items, craft goods, ceramics, and fashion. Israel's holiest city boasts quite the diverse shopping scene and you'll definitely want to plan on spending some time in Jerusalem shopping your heart out.


Nearly every which way you turn in Jerusalem, you'll face temptation as you pass an endless array of unique boutiques, gift shops, bazaars, and malls. Here is everything you need to know about shopping in Jerusalem


Mamilla Mall

Located just outside of the Old City walls, you'll find the Mamilla Mall, a staple for Jerusalem shopping. This is the city's most luxe shopping area and the place you'll want to go for designer clothes, high-end jewelry stores, and quality Judaica items. Even if you don't plan to shop, it's nice to window shop as you stroll through the picturesque outdoor corridor, lined with Jerusalem stone. If you need another reason to visit, the mall also boasts amazing views of the Old City, particularly during sunset.


Emek Refaim

Emek Refaim is one of the most quaint and elegant streets of Jerusalem, located in the German Colony neighborhood. It is home to some of Jerusalem's most chic boutiques, not to mention some of the best restaurants. You will immediately notice a more relaxed vibe in this area, which stands in stark contrast to downtown Jerusalem and the Old City. Go for lunch or dinner and wander into the many tiny shops.


Machane Yehuda Market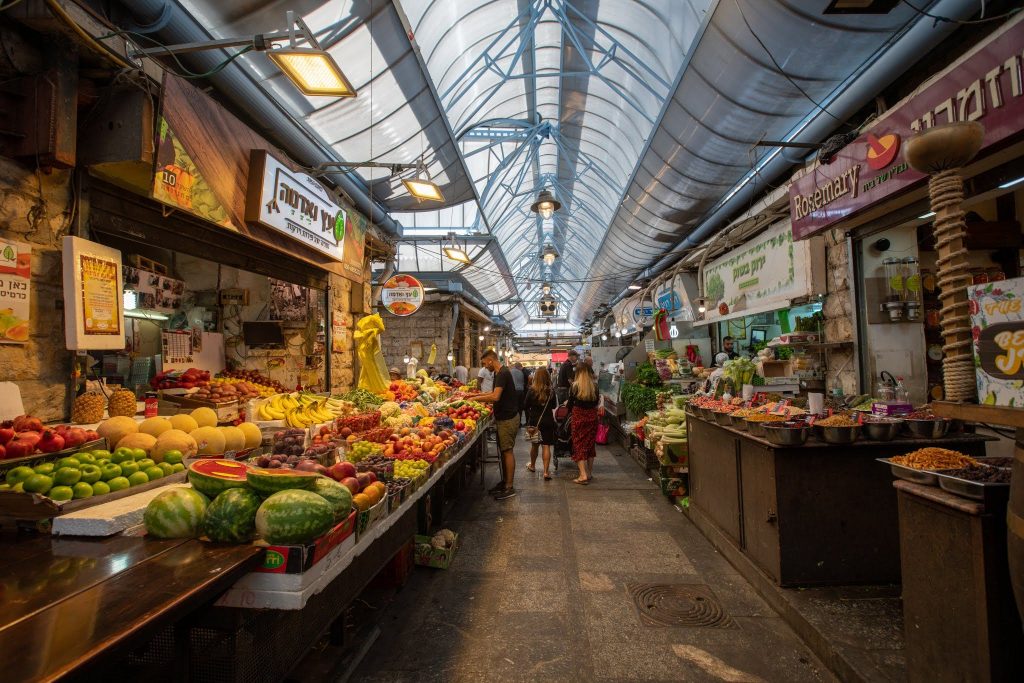 Machane Yehuda Market is Jerusalem's biggest market and one of the most exciting in Israel. The market has over the 250 vendors who come out from Sunday to Friday to sell everything from fresh fruits and produce to nuts, sweets, and homeware. We recommend joining a tour group to discover the best of the market. You'll learn about local ingredients and sample delicacies along the way. In the market, you'll find restaurant after restaurant, bakeries, fruit stalls, and stalls selling every imaginable item. The market transforms at night into Jerusalem's nightlife epicenter and is one of the best places to go for a night out in Jerusalem.


Malha Mall

The Malha Mall is the perfect place to go if you get caught in Jerusalem on a rainy day. Jerusalem's largest mall is also one of the biggest in the Middle East. Its selection of 260 stores includes international chains like Zara and H&M, as well as technology stores, homeware shops, makeup and jewelry stores, and toy stores. The mall also boasts a children's area.


First Station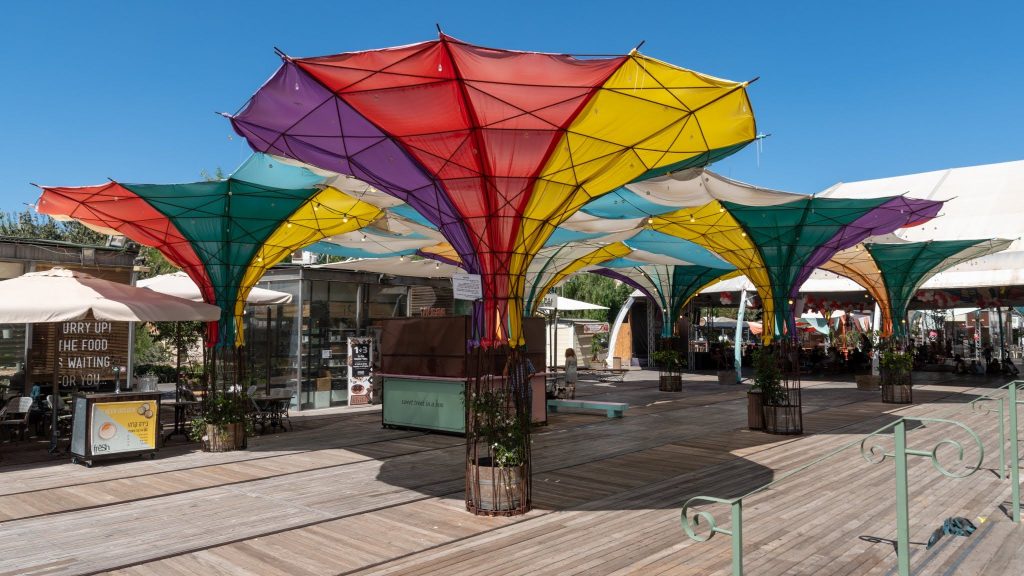 The First Station is an outdoor mall which is open seven days a week, perfect for Saturdays when the entire city is closed. It's a popular shopping spot for locals and tourists. It houses a number of shops, kiosks, restaurants, activities for kids, and an artists' market three days a week for unique finds.


Ben Yehuda Street

Ben Yehuda street is a central street in downtown Jerusalem. It's a great place to pick up souvenirs like keychains and t-shirts, as well as locally made jewelry. The street is lively and always filled with action


The Old City Bazaar

The Old City is one of the best places in Jerusalem to buy knick-knacks. Although many are touristy and overpriced, you can find a lot of characteristic Israel items here and great souvenirs to bring home. Think hamsa bracelets, keychains, and Arabian pottery. Plus, you can bargain, so don't be put off by expensive prices. Most of the time, you can knock down the price by half, if not more. If you join a tour of the Old City, you'll have time for shopping during the tour.


Jaffa Road

The longest and oldest street in Jerusalem is Jaffa Road. It begins at the Machane Yehuda Market and stretches until the Old City. This is the best place to come for budget shopping. The street is teeming with dozens of shops and stores, many of which are family-owned and specialize in a specific type of product. You'll find clothing stores, shoe stores, and makeup stores, along with bakeries and fast food eats. The Jerusalem Light Rail runs along the road, so if walking is a problem, there is convenient transportation along the way.