Capri Travel
Tours in Capri
2 Tours found
Capri Boat Tour from Sorrento
Starts in Sorrento
Available Every day (varies seasonally)
Our Capri Boat Tour from Sorrento, kept to a small group of 12 travelers, put you in the hands of experienced skippers to explore the coastline of Capri and its hidden natural wonders. You'll have free time aboard either the island or the boat to discover the best of Sorrento's jewel and enjoy a lunch made up of regional delicacies. This tour is available every day with seasonal variations and leaves with guaranteed departures.
Explore More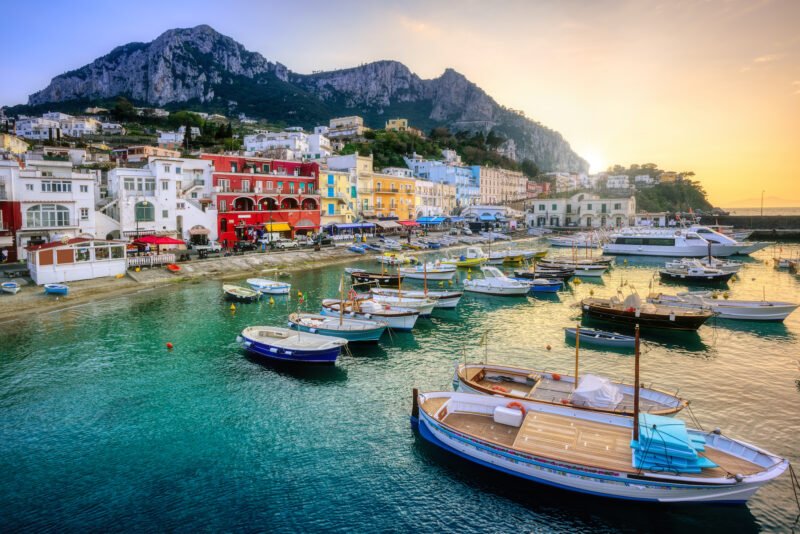 Capri Private Boat Tour
Starts in Capri
Available Every day
Our Capri Private Boat Tour is an exclusive way to see the very best this magical island has to offer. You will set sail from Naples with your experienced and knowledgeable captain, gliding through impossibly blue waters towards the island of Capri. Choose what you want to see, from the famous Capri stacks, the blue grotto, Anacapri, and other popular spots. Swim in the sea and sunbathe to your heart's content. Finally, enjoy an aperitif as you sail back towards Naples. Our Capri Private Boat Tour leaves with guaranteed departures.
Explore More
See all Capri tours (2)