Istanbul is Turkey's most populated city and one of the world's most popular travel destinations because it is so unique, but is Istanbul safe to visit? Read on to find out if it is, and to learn more about this blended city. Geographically, the city Istanbul is spread along both sides of the Bosporus Straits, between the Black Sea and the Marmara Sea, with the western half of the city in Europe and the eastern half in Asia.
Istanbul is an amazing city to visit. It is rich in history and architecture and is the cultural and financial center of Turkey. There are tons of street vendors, byzantine bazaars, upscale shopping malls, and many excellent restaurants. These all add up to make Istanbul an exciting and memorable travel destination.
An important question for any traveler is the safety of their destination. It must be said that the city is not without its problems and that crimes are committed – many of them aimed at tourists. These crimes are not bad enough or frequent enough to make you change your mind about visiting Istanbul, but they are certainly something to beware of and to take sensible precautions so that your vacation is not ruined.
Terrorism
Following the high profile attack on tourists at the airport in 2016, there have been ongoing concerns about the risk of terrorism. Late in 2019, Turkey became involved again in the Syrian conflict and although this is taking place on the Syrian side of the border 890 kilometers from Istanbul, it does mean that there is once again a risk of a terrorist attack. Governments with citizens visiting Turkey – predominantly the British, German, and American governments, are monitoring the situation closely.
Beware of Pickpockets
Like all large cities with tourist attractions, Istanbul certainly has its share of pickpockets who always target tourists. Their favorite spots are the well-known sights, restaurants, shop,s and public transport. The areas where the risk is greatest include Taksim Square, the Grand Bazaar, and the Spice Market. Be really careful and ensure your bag is kept tightly closed and hold it tightly close to you all times. It is best not to carry too much cash around – it will be far safer in the hotel safe. Some people like to wear cross body bags or traveler's belts under their clothes as both make it harder for pickpockets.
Look After Your Passport
There have been occasional reports of tourists being mugged for their passports. To ensure there is no risk of this happening, it is best to leave your passport in the hotel safe. Istanbul is safe to visit as long as you're vigilant and use common sense in most cases.
Be Aware of Scams
Unfortunately, tourists are regularly tricked into parting with their money. A common scam is for tourists to be befriended by locals who suggest going to the best restaurant or most expensive nightclub – accept any invitations at your risk as you will be left with the sizable bill. Never accept food or drink from a stranger because it could be laced with sedative and when you pass out, your possessions will be taken.
Don't accept a 'free shoe shine' as it will not be free and it will end in a heated argument. Another common scam is for taxi drivers to demand crazy amounts of money for a journey – always make sure you know roughly the cost of the journey before hailing a cab and then negotiate the price before you reach your destination as it likely be highly inflated.
Be a Defensive Driver!
The public transport system in Istanbul is both good and reliable – and the only risk is being pick pocketed. If you have hired a car, you need to be aware that local drivers treat all traffic signs and rules as optional! This can be quite scary, but if you keep your speed right down and expect the unexpected you will be fine.
Shop Carefully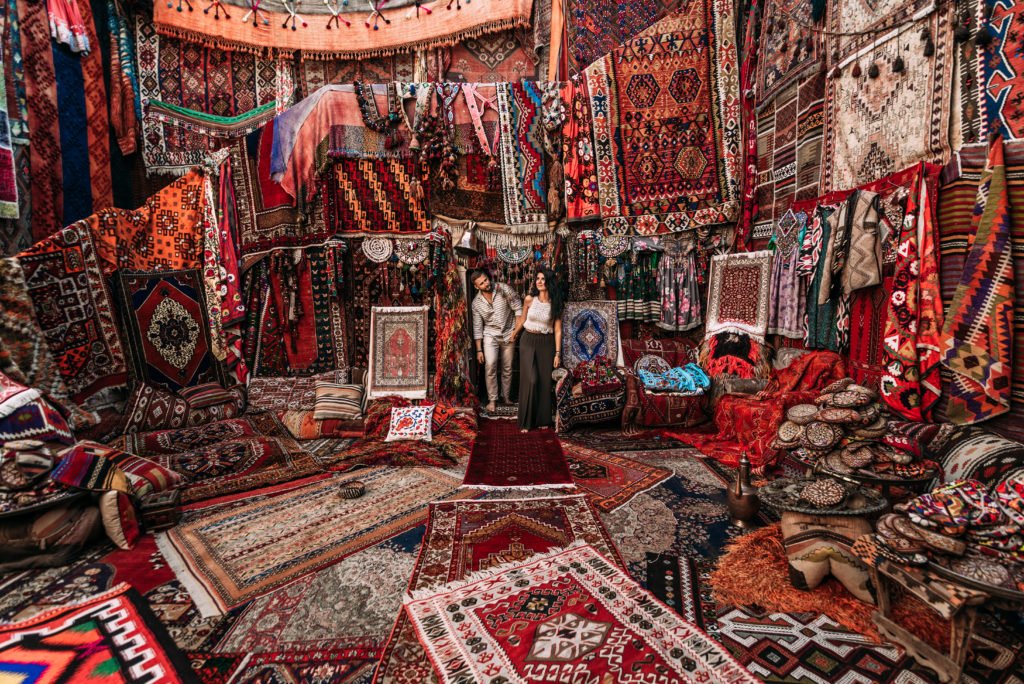 Many of the Turkish rugs and gold coins are fake, so make sure you do your homework and buy from reputable sources. Bargain for everything you want to buy but to do so successfully, you must use small denomination notes otherwise the vendor will ensure that they miscalculate your change! Never agree on the price you are first quoted as it will be really inflated – aim to bargain a price to half the suggested price as this will be the item's real value.
Take Turkish Lira to spend as you will get far better prices for everything – it is foolish to try and use either American dollars or Euros.
A Caution to Gay Travelers
Attitudes in Istanbul vary, but on the whole, they trail behind the rest of Europe. It is sensible to book into a gay-friendly hotel otherwise you could face insulting treatment from hotel staff or local patrons. Some sources also recommend that you book into quality hotels to avoid any unexpected police raids in search of drugs and prostitutes – better to be safe. When you are out and about, it pays to be discreet unless you're in a specifically gay area of the city, such as the clubs in Taksim.
Solo Female Travelers
There are a few sensible precautions to take if you are a woman travelling on her own – these are the same precautions that you would need to take in most large cities and make good sense. Avoid walking alone in the dark and avoid dimly lit areas. Be careful with new friends and stay in public places while in their company.
Whilst it is important to remain vigilant when you are out and about in Istanbul, the city is certainly no riskier than visiting many others – and has so much to offer visitors. In our opinion, Istanbul is safe to visit. A new camera system has been installed that monitors all the main streets continually and there has been a marked decline in the number of muggings and pick pocket incidents.