Tours in Mahabalipuram
1 Tour found
World Heritage Site of Mahabalipuram Private Tour from Chennai
Starts in Chennai
Available Every day
Our World Heritage Site of Mahabalipuram from Chennai takes you to every corner of this magnificent region, showing you the natural wonders and man-made monoliths that have designated this area as a UNESCO World Heritage Site. You'll discover pagodas, temple, and ancient art, as well as the stories that surround this wonder with an expert local guide. This tour is available every day and leaves with guaranteed departures.
Explore More
See all Mahabalipuram tours (1)
Mahabalipuram Tour Packages
1 Tour found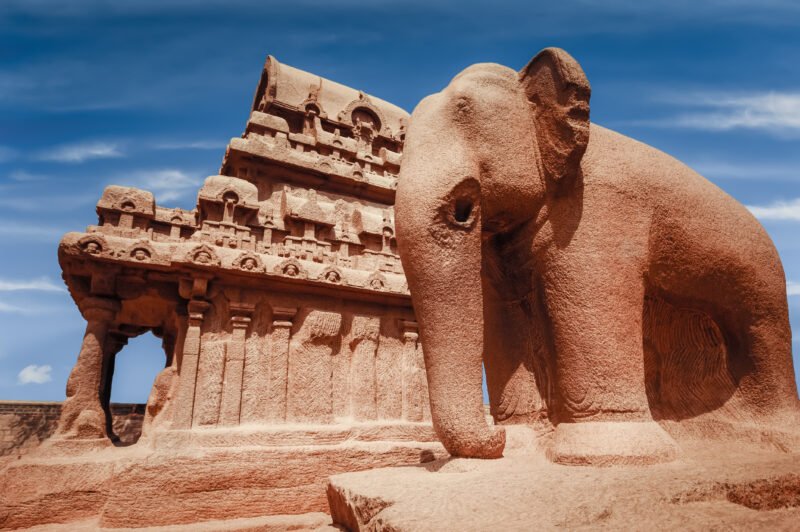 Culture of Chennai 5 Day Tour Package
Starts in Chennai
Available Every day (varies seasonally)
Visits Chennai and Mahabalipuram
Our Culture of Chennai 5 Day Tour Package shows you every part of Chennai, from wildlife conservation centers in the city like the Guindy National Park, the Chennai Crocodile Park, and the Arignar Anna Zoological Center, and stop at architectural highlights like the Central Railway Station, Fort Saint George, and Napier Bridge. You'll take a cooking class with a local expert chef and explore the ruins of Mahabalipuram, all with the help of on-the-ground specialists that arrange everything for you. This semi-private tour package is available every day with seasonal variations and leaves with guaranteed departures.
Explore More
See all Mahabalipuram tour packages (1)